Charles Yingling, DNP, FNP-BC, FAANP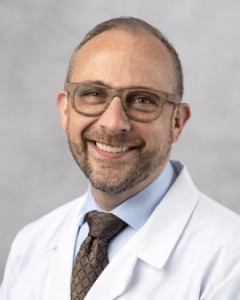 Clinical Professor
Associate Dean for Professional Practice
Department of Health Behavior and Biological Sciences
Room 3304 NURS1
University of Michigan School of Nursing
400 North Ingalls Building
Ann Arbor, MI 48109-5482
Telephone: 734-763-4848
Interests
Sexual and Gender Minority Health
Community Health
Advanced Practice Nursing
Health Disparities
Marginalized Population
Dr. Yingling is a national leader in community health with a particular focus on improving health outcomes for marginalized populations. Dr. Yingling is a family nurse practitioner whose direct-care practice has included lifespan primary care in federally qualified health centers. Dr. Yingling's systems-focused practice includes the development of innovative nurse-led models of care aimed at improving community health through partnership with health care entitites and community based organizations. The focus of Dr. Yingling's clinical scholarship is improving health and healthcare for sexual and gender minority people.
Teaching
Dr. Yingling's teaching expertise includes both classroom and clinical instruction of primary care nurse practitioner students. A prolific mentor of early-career nurses, Dr. Yingling enjoys the one-on-one collaboration that comes from mentoring DNP students in their systems-focused work.
Affiliations / Service
Member, National Organization of Nurse Practitioner Faculties, 2010-present (Board Member at Large – 2020-2022).
Member, American Association of Nurse Practitioners, 2005-present.
Member, Fellows of the American Association of Nurse Practitioners, 2016-present.
Notable Awards / Honors
SAGE Award – Power of Nursing Leadership Conference Committee (Illinois), 2020
Judith Lloyd Stofjell Distinguished Practice Award, 2020
Fellow, American Association of Nurse Practitioners, 2016
40 under 40 Emerging Nurse Leaders, Illinois Healthcare Action Coalition, 2015
DAISY Faculty Award, 2013
Graduate Faculty Award for Teaching Excellence, 2009
Education
Doctor of Nursing Practice, University of Illinois Chicago, 2012
Master of Science, University of Illinois Chicago, 2005
Bachelor of Science in Nursing, Loyola University Chicago, 1999
Publication Highlights
Turner, M., Chu, M. Cotler, K. & Yingling, C. (2021) Application of a sexual risk assessment tool in primary care. Journal for Nurse Practitioners (in press)

Broholm, C., Yingling, C. & Vail, R. (2021). Preventing HIV with PrEP: Current and emerging modalities. Journal for Nurse Practitioners (in press)

Huyck, M., Messmer, S. Mayer, S., & Yingling, C. (2021). Intrawound injection of heroin as a drug delivery route among a cohort of people who inject drugs. Health Science Reports, 4(1), e231. http://dx.doi.org/10.1002/hsr2.231

Flanagan, S., Broholm, C. McClellan, L. & Yingling, C. (2020). LGBTQ+ issues: Care of sexual and gender minority patients. In Tusai, K. and Fitzpatrick, J. Advanced practice psychiatric nursing: Integrating psychotherapy, psychopharmacology, and complementary and alternative approaches across the lifespan 3rd ed, (Eds.). Springer, New York, NY. (in press)

Huyck, M., Mayer, S., Messmer, S. & Yingling, C. (2020). Community wound care program within a syringe exchange program, Chicago, 2018-19. American Journal of Public Health, 110(8), 1211-1213. https://doi.org/10.2105/AJPH.2020.305681

Yingling, C., Broholm, C. & Stephenson, S. (2020). Pharmacoprevention of new HIV infections. Nursing Clinics of North America, 55(3), 429-444.

McNamara, M. & Yingling, C. (2020). The reemergence of syphilis. Nursing Clinics of North America, 55(3), 361-377.

Yingling, C., Cotler, K. & Broholm, C. (2020). LGBTQ patient care: Care of sexual and gender minority people. In T. Buttaro and J. Trybulski Primary care: A collaborative practice 6th ed. (Eds.). Mosby, St. Louis, MO.

Woroch, R., Sefton, M. & Yingling, C. (2020). Using simulation to prepare for clinicals in front-loaded FNP curricula. Clinical Simulation in Nursing, 39, 45-50. https://doi.org/10.1016/j.ecns.2019.11.002

Mead, D., Sorenson, M., Amer, K., Ribero, S., Bishop-Royce, J., & Yingling, C. (2019). Implementation of LGBT+ health education for master's entry nursing students. Journal of Nursing Education and Practice, 10(3), 27-35. https://doi.org/10.5430/jnep.v10n3p27

Barnum, T., Vaez, K. Cesarone, D. & Yingling, C. (2019). Your data looks good on a dashboard. Online Journal of Nursing Informatics. https://www.himss.org/resources/your-data-looks-good-dashboard

Yankellow, I. & Yingling, C. (2019). Nonoccupational postexposure prophylaxis: An essential tool for HIV prevention. Journal for Nurse Practitioners, 15(10), 764-771. https://doi.org/10.1016/j.nurpra.2019.09.003

Chu, M., Cotler, K. & Yingling, C. (2019). Understanding patient motivations for pre-exposure prophylaxis initiation and adherence. Journal of the American Association of Nurse Practitioners, 32(6), 423-428. https://doi.org/10.1097/JXX.0000000000000282

Ishida, K., Weiss, E., Kee, S. & Yingling, C. (2019) Increasing colorectal cancer screening orders using unlicensed assistive personnel. BMJ Open Quality, doi: 10.1136/bmjoq-2018-000545

Yingling, C. (2019) A lie by omission?. American Journal of Nursing, 119(1), 72. Recognized with a 2020 Clarion Award from the Association for Women in Communications
Download CV