We Dare to Provide Health For All
At the University of Michigan School of Nursing, We Dare to provide health for all. We aspire toward this goal each day by integrating more perspectives so we can understand health care inequities and assemble interdisciplinary teams that will generate the knowledge needed to create solutions. Health equity drives our scholarship and the U-M School of Nursing is dedicated to creating an energized and inclusive learning community that welcomes scholars who specialize in research that addresses inequities in health care delivery and outcomes. Join us as we seek the best outcomes, see the bigger picture and excel toward a more equitable delivery of health to all. 
The U-M School of Nursing is looking for more faculty with expertise in health equity, anti-racism and social justice methodologies.
A second faculty search is now active around health disparity scholarship which will be open to at least four faculty hires from all ranks and disciplines. Health disparities negatively shape health care, prevention of disease and disability, and damage health and wellness in our country and globally. The U-M School of Nursing is seeking faculty with passion and accomplishments in this broad area, and an inclination toward team-based and collaborative science.
Some of the areas of interest are listed below, but these are not exhaustive.
Racial, ethnic, gender and sex-based bias and the associated consequences in data, algorithms and technologies that enable health care;
Point-of-care interventions to reduce healthcare providers' implicit racial biases and enhance their structural competence;
Point of care interventions to improve health equity including systems level interventions; and
Community-driven, technology-enabled models of healthcare delivery that address health equity-driven interventions to mitigate negative social and economic determinants of health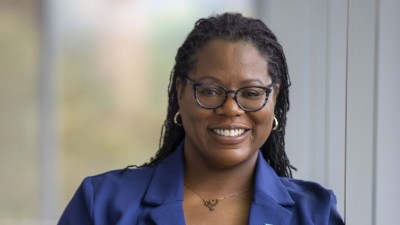 Healthcare's great communicators 
Assistant Professor Sheria Robinson-Lane understands it's going to take sustained engagement for her work to shape systemic solutions, and new conversations can start with a simple message that's helped guide her career.
The Office of Health Equity and Inclusion
The U-M School of Nursing announces the creation of a new Office of Health Equity and Inclusion, which will be led by the school's Chief Health and Academic Equity Officer, Rushika Patel.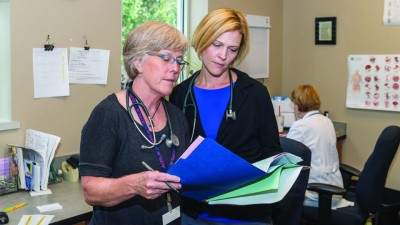 Building health through housing sustainability 
Two faculty members are leading efforts to build a series of research projects demonstrating that safe, stable housing is a social determinant of health.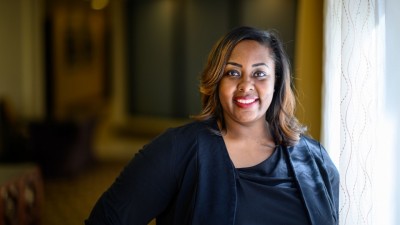 We Dare to change health inequities
Assistant Professor Lenette Jones is designing and pilot-testing innovative interventions to improve self-management of blood pressure among African American women aiming to develop solutions for patients and eliminate health disparities.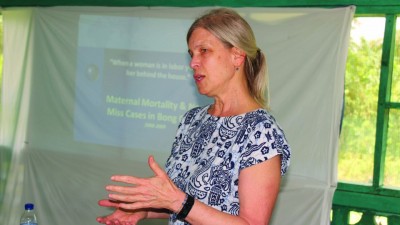 The road to maternal health 
Despite war and an Ebola crisis, ProfessorJody Lori never gave up on a program to improve maternal health in Liberia.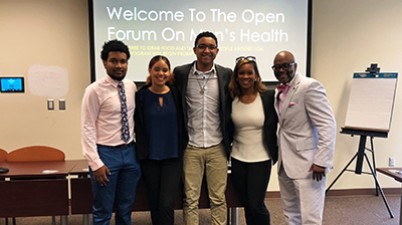 Reshaping health care for young Black men in Detroit
Assistant Professor Jade Burns has been leading community-centered research in Detroit to improve health education, access and outcomes for young Black men in urban communities.