Graduate global opportunities
Find UMSN clinical international programs
Several UMSN master's programs offer opportunities for faculty-led clinical experience abroad as part of the curriculum. Locations have recently included Ghana, Liberia, the Netherlands, Honduras, Uganda and Thailand.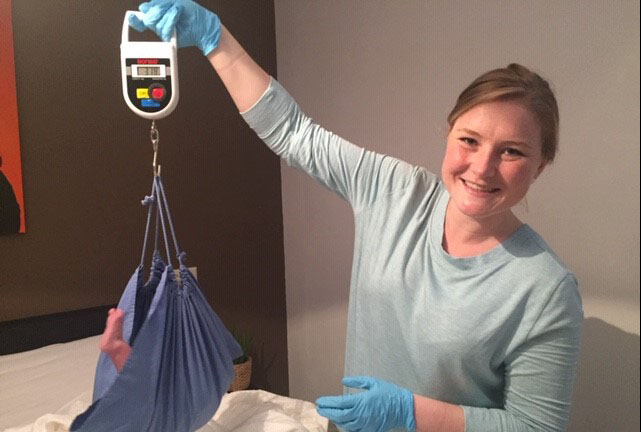 Estimated Dates: April 2023
This clinical immersion experience allows nurse-midwifery students to experience what midwifery looks like in the Dutch system.  The Dutch system is unique in the way that midwives are integrated into all levels of care and for offering Dutch women the opportunity to freely choose between home, birth center, and hospital birth.  During this experience, the nurse-midwifery student will be paired with a midwifery practice in order to attend prenatal appointments, births, and postpartum visits.  Students will be paired primarily with first-line midwives which means most of the care will be provided in the home.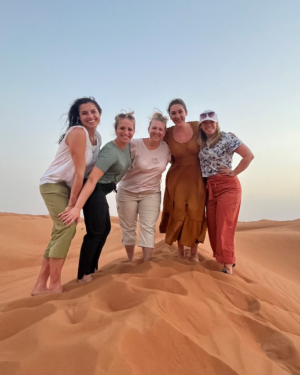 Estimated Dates: January 6-26, 2023  
This clinical experience allows nurse midwifery students to experience what midwifery looks like at Kanad Hospital, Al Ain, United Arab Emirates.
Clinical experiences:
Labor & delivery
High risk antenatal clinic
OB ER
Gynecology
Labor support workshop
Trends in birth choices
Potential projects/presentations (fulfills a course assignment for N677)
Cultural experiences:
Community visits with Arab women
Visits with hospital staff
Multicultural church services (optional)
Site visits to Jebal Hafeet, museums, sand dunes, Grand Mosque in Abu Dhabi, Burj Khalifa, gold souq, spice market, abra ride across the creek in Dubai
Persian Gulf beach day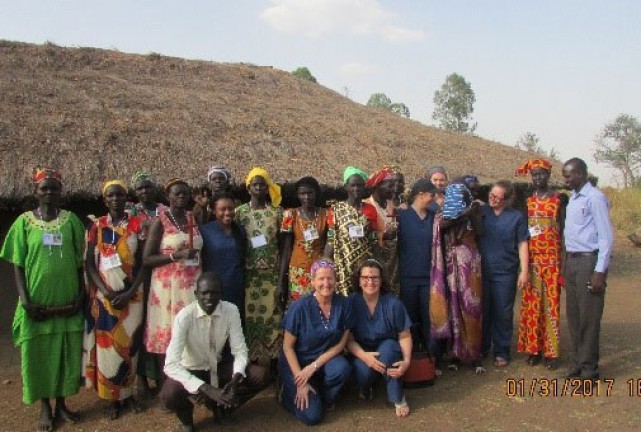 Tentative: Additional information coming soon. 
Find a U-M affiliated international experience
There are many study abroad opportunities offered through the University of Michigan that you may consider. If you are following the global health concentration and would like your experience to count toward the requirements, please make sure to check with Beste Windes about your plans prior to committing. Visit M-Compass website to review all study abroad programs.
Find a non U-M affiliated international experience
Some students opt to pursue summer study abroad programs on their own that are not sponsored by U-M but by another university or, in some cases, a third-party provider or a non-governmental agency. Courses taken through non-U-M programs may or may not count for credit or towards degree requirements. Please consult with an academic advisor for advice on transfer credit before enrolling in a non-U-M program.  
For guidance on selecting a non-U-M program, please visit U-M's International Center.
Find an internship/volunteer/project 
Like research opportunities, internship and service (e.g. volunteer) engagements provide a broad range of opportunities to those graduate students who make a commitment of their time to gain the global experience. These opportunities are available through U-M as well as through a number of other accredited colleges, universities and external organizations.
The Office of Global Affairs recommends checking with nursing faculty regularly engaged in global research projects that may coincide with your academic interests, as there may be opportunities to integrate work on such projects with a required course or clinical integration. Visit the faculty global engagement page to learn more about faculty members and their geographic and clinical areas of experience.
The Office of Global Affairs can help you set up a global internship/project with one of the UMSN global partners. If you are interested in exploring an internship/project with a UMSN Global Partner, fill out this form. The Office of Global Affairs will respond to your request after identifying potential opportunities that match your interests.
PAHO Internship and Practicum program
The Pan American Health Organization (PAHO) trains young and energetic individuals entering the field of public health and who are interested in providing services to the World Health Organization on a voluntary basis. PAHO interns/volunteers are matched with appropriate technical or administrative programs based on their personal interests and skills. Placements opportunities include PAHO Headquarters in Washington DC, PAHO country offices, as well as the Pan American centers in the North and South America or in the Caribbean region.
William Davidson Institute (WDI): Global Impact internships
Housed in the Ross School of Business, the William Davidson Institute offers internships to students from across the University in one of two programs. In the first, students are responsible for setting up the internship, and can then apply to WDI for grants of up to $10,000 to fund their internship. Placements must be located in developing countries and are encouraged to focus on the business of healthcare. The second program consists of internships with organizations with which WDI already has affiliations. These are available on a rolling basis and come with awards of up to $10,000 plus up to $1,500 for travel to and from the internship site.
The U-M International Center's Education Abroad Office serves as a clearinghouse for information on a broad range of education abroad options (e.g., study, internships, volunteering, etc.).

U-M Center for Human Growth and Development: Minority Health and Health Disparities International Research Training program

This U-M program, funded by the NIH, is dedicated to increasing the presence of underrepresented minorities in the biomedical and behavioral sciences. Students who are accepted embark on three-month research positions with U-M faculty to international placements where they conduct their research.

Global Health Fellowship program
This is an 11-month clinical research training program for post-doctorate trainees and doctoral students in the health professions, sponsored by the National Institutes of Health's Fogarty International Center (FIC) in partnership with several NIH Institutes and Centers. U-M is one of four consortium universities in partnership with this program.
Immerse yourself in various global health perspectives in innovative practice, research and advocacy initiatives. This program will kick off with U-M School of Nursing Global Summer Institute on May 11, 12, 13 where you will hear from keynote speakers, as well as join skills sessions to gain practical tips designed to advance your academic, professional and personal engagement with global health.
Through May and June, join the weekly Global Health Coffee and Conversation Series that bring lived perspectives from different cultures and health systems in various fields in health from maternal health, to mental health, community care, access and changing systems. These are designed to be interactive conversations where students will participate in conversations to deepen their understanding in various fields of global health. Students are required to complete a reflection paper, which can be showcased and/or presented at the U-M School of Nursing Global Fair in Fall.
Additionally, there are individual global health projects available for graduate students. Please contact the U-M School of Nursing Office of Global Affairs if you are interested in setting up a custom virtual global health project.
Learn more about the Summer Virtual Immersion Program.
INTERESTED IN A GLOBAL EXPERIENCE? MEET WITH AN ADVISOR
Set up an appointment with an advisor – email beste@umich.edu or UMSN-GlobalOutreach@med.umich.edu.