Dean Patricia D. Hurn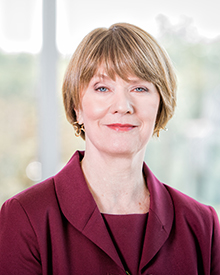 Patricia D. Hurn, Ph.D., FAAN, RN
, is the dean of the University of Michigan School of Nursing and professor of molecular, cellular and developmental biology in the College of Literature, Sciences and the Arts. She began her five-year appointment at U-M on Aug. 1, 2016. 
Hurn is internationally known for her work in understanding the cellular and molecular basis of gender differences in response to experimental brain injury. She has been the principal investigator on more than $20 million in grant-supported research as well as the co-investigator or collaborator on many other research projects.
Her leadership work focuses on collaborative bio-health research models, science education innovation and research technologies. Hurn is a globally recognized researcher on stroke and other neurological conditions, and directs an interdisciplinary research laboratory that conducts biomedical research and applies findings to point-of-care patient applications.
She joined U-M School of Nursing from the University of Texas System, where she was vice chancellor for research and innovation and executive officer.
Hurn began her career at Johns Hopkins University, where she earned a Ph.D. in physiology and post-graduate training as a translational neuroscientist. She is quick to point out that her research interests and passion for biological sciences arose from her clinical work as a critical care and trauma nurse. 
Dean's Discussions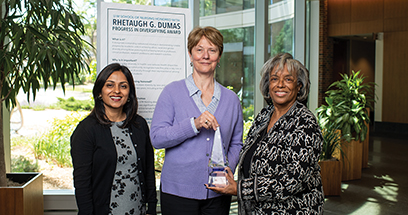 In this installment of "Leadership Q&A," we review some of U-M's key initiatives and gather Dean Hurn's insight into U-M School of Nursing's contributions to these university wide efforts.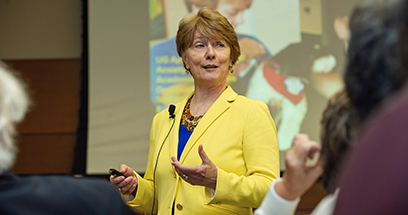 Dean Hurn brings the Victors for Michigan campaign into focus by chronicling the exponential impact of giving on the entire U-M School of Nursing ecosystem as well as the public at large. Dean Hurn sat down for a one-on-one discussion with the person who has led the campaign at U-M School of Nursing since it began in 2012, Executive Director of Development and Alumni Relations Colleen Zimmerman.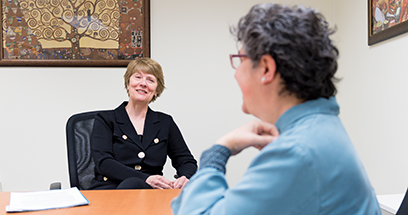 Dean Hurn explores global health at the University of Michigan School of Nursing by examining some of the outreach efforts of our faculty and students abroad. Megan Eagle, MSN, MPH, FNP-BC, who serves as deputy director of U-M School of Nursing's World Health Organization/Pan-American Health Organization Collaborating Center, met with Dean Hurn to discuss global health topics that she considers important to the school.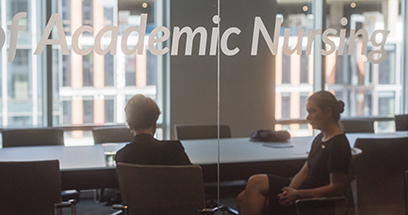 Dean Hurn sat down with Suzanne Miyamoto, chief policy officer for the American Association of Colleges of Nursing (AACN), in Washington, D.C., to discuss the expanding role of alumni in U-M School of Nursing's community and the dean's vision of the school's future. Miyamoto earned her BSN, MSN and Ph.D. at U-M School of Nursing and has been working at AACN for more than 11 years.