Dean Patricia D. Hurn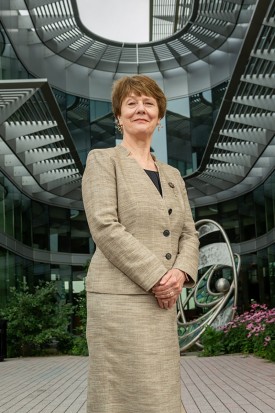 Patricia D. Hurn, Ph.D. RN, FAAN, is the dean of the University of Michigan School of Nursing; professor of molecular, cellular and developmental biology in the College of Literature, Sciences and the Arts; and professor of molecular and integrative physiology at the School of Medicine. She began her second five-year appointment at U-M on Aug. 1, 2021. 
Hurn is internationally recognized for her groundbreaking research in the cellular and molecular basis of gender in determining response to experimental brain injury. She has been the principal investigator on more than $20 million in grant-supported research as well as the co-investigator or collaborator on many other research projects. Her work in innovation includes the development of collaborative biohealth research teaming, science education, novel pharmaceuticals for stroke and new research technologies.  
Hurn's vision and leadership within the U-M School of Nursing have focused on expansion of in-residence education to include thriving digital education modalities, establishing new partnerships with health care delivery systems across the state, solidifying the school's scholarship in the field of health equity and strengthening the foundation of diversity and an inclusive culture across all missions.
Hurn began her career at Johns Hopkins University, where she earned a Ph.D. in physiology and post-graduate training as a translational neuroscientist. She is quick to point out that her research interests and passion for biological sciences arose from her clinical work as a critical care and trauma nurse. 
Dean's Discussions
 Dean Hurn expresses her gratitude for all those who helped the U-M School of Nursing continue its critical mission over the last year, while sharing hope for a light at the end of the tunnel in winter 2021.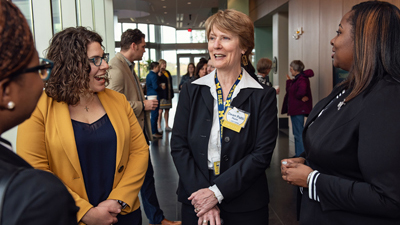 Dean Hurn shares her thoughts on the COVID-19 pandemic and how nursing is specially equipped to lead our health care system through this historic public health crisis and beyond. She also takes a closer look at our community's collaborative efforts to move the U-M School of Nursing's mission forward in the midst of the pandemic, and explains why she believes nurses are well-positioned to lead anti-racism and social justice efforts within our health care system.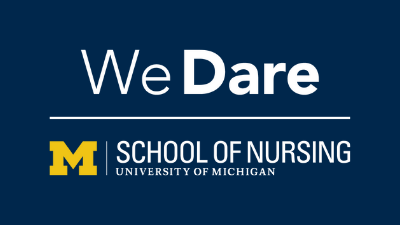 In this edition of the Leadership Q&A, Dean Hurn discusses the introduction of U-M School of Nursing branding in 2020 and how its central theme, "We Dare," is a unifying message for all members of our community.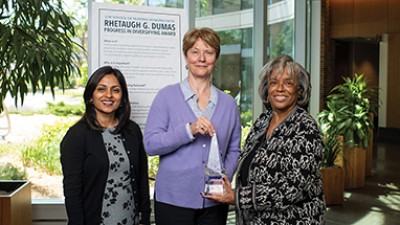 In this installment of "Leadership Q&A," we review some of U-M's key initiatives and gather Dean Hurn's insight into U-M School of Nursing's contributions to these university-wide efforts.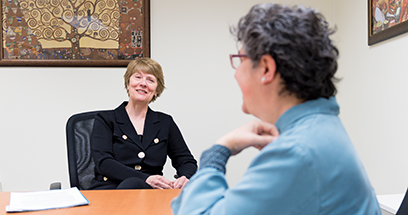 Dean Hurn explores global health at the University of Michigan School of Nursing by examining some of the outreach efforts of our faculty and students abroad. Megan Eagle, MSN, MPH, FNP-BC, who serves as deputy director of U-M School of Nursing's World Health Organization/Pan-American Health Organization Collaborating Center, met with Dean Hurn to discuss global health topics that she considers important to the school.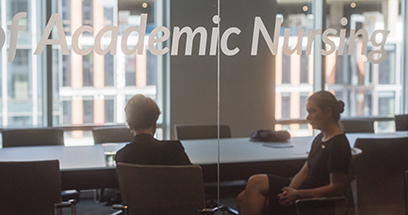 Dean Hurn sat down with Suzanne Miyamoto, chief policy officer for the American Association of Colleges of Nursing (AACN), in Washington, D.C., to discuss the expanding role of alumni in U-M School of Nursing's community and the dean's vision of the school's future. Miyamoto earned her BSN, MSN and Ph.D. at U-M School of Nursing and has been working at AACN for more than 11 years.