Rankings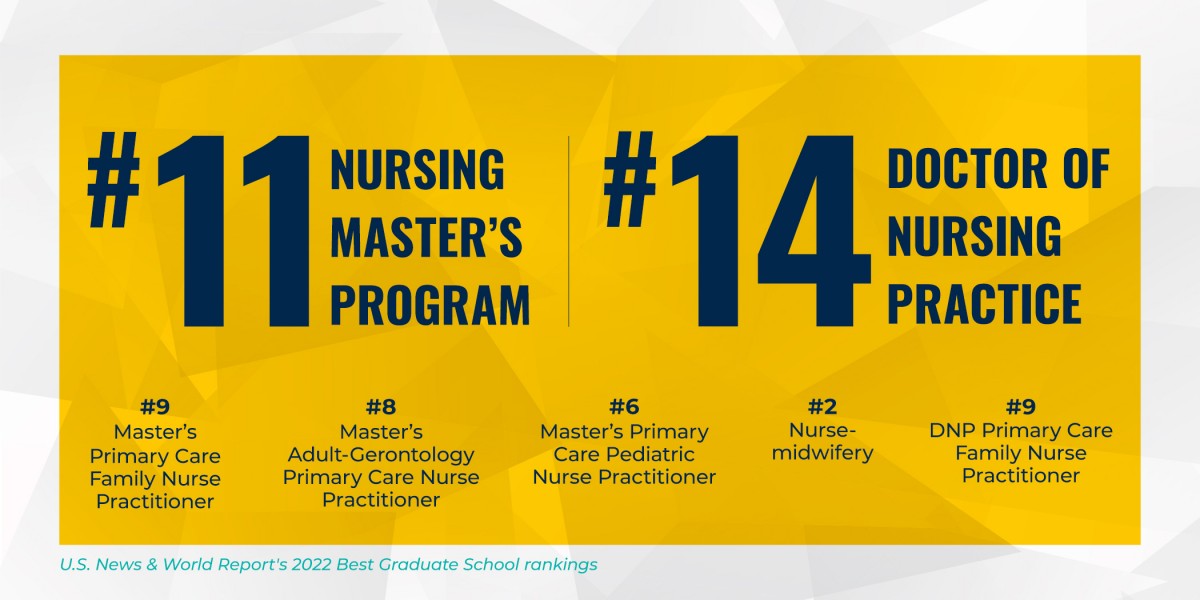 University of Michigan School of Nursing graduate programs continue to be recognized as some of the best in the nation by U.S. News & World Report, which recently released their rankings of the best graduate nursing schools for 2022.
Overall, the U-M School of Nursing ranked as the 11th best master's program and 14th best doctor of nursing practice program in the country. Additionally, four specialty programs were ranked in the top 10:
After being unranked last year, the Adult-Gerontology Primary Care Nurse Practitioner Master's Program was recognized in the top 10 for 2022.
*Not all specialty programs are evaluated annually. The Nurse-midwifery and Primary Care Pediatric Nurse Practitioner specialty programs were ranked in previous years. The current ranking is applicable until the next rating cycle.
The data for the rankings come from statistical and reputation surveys conducted in fall 2020 and early 2021.