Concentrations
Undergraduate and graduate students can add a concentration to their degree program. We offer concentrations in global health and occupational health nursing.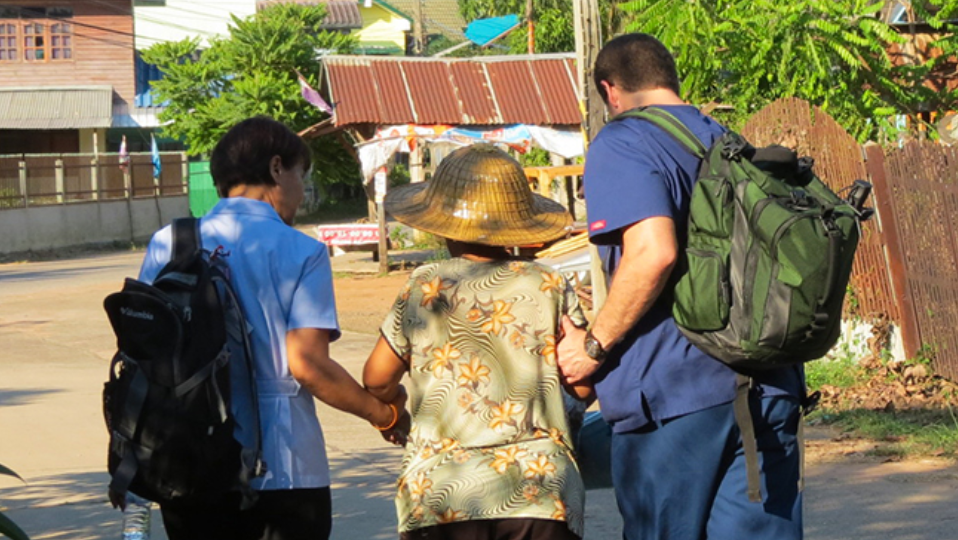 Global Health Concentration
This concentration is offered to students in any master's or DNP program. The global health concentration is designed to educate students about global health issues and provide an opportunity for practical field experience. The concentration promotes multidisciplinary prevention over treatment and community-based service over institutional care. 
Requirements include completion of two additional classes and a substantive overseas internship or service. Serving in the Peace Corps may fulfill this overseas requirement. 
For more information, speak to the global affairs advisor.
Occupational Health Nursing Concentration
Speak to the faculty director, Dr. Marjorie McCullagh for more information.  The occupational health nursing concentration is part of the University of Michigan's Center for Occupational Health and Safety Engineering (COHSE). Traineeships in the form of tuition support and stipends are available to eligible students through COHSE, which is funded by the National Institute for Occupational Safety and Health. Occupational health nurses help to maximize workers' health and productivity and decreasing illnesses and injuries while controlling costs.
It is a challenging and rewarding profession with multiple career options in clinical practice, health services administration, higher education and research. Occupational health nurses are employed by businesses, industry, government agencies, hospitals, clinics, their own businesses as well as colleges and universities. This concentration is offered to students in the Adult-Gerontology Primary Care Nurse Practitioner MSN or Post-Baccalaureate DNP, Primary Care Family Nurse Practitioner MSN or Post-Baccalaureate DNP, and Leadership, Analytics and Innovation MSN.
Objectives
Provide for and deliver health and safety programs and services to workers, worker populations and community groups.
Promote and restore health, prevent illness and injury and protect against work-related injuries and environmental hazards.
Applying and requirements
To apply, contact the Graduate Student Advising team at UMSN-GradAdvisors@med.umich.edu. Once accepted, a faculty advisor will help you determine the sequence of concentration coursework. The concentration requires 15 credits in addition to all required courses. These credit hours include interdisciplinary occupational health and public health courses, such as occupational and environmental health, occupational diseases, ergonomics and safety. 
Courses
EHS 603 Occupational & Environmental Diseases (3 credits, winter term)
EHS 601 Exposure Science and Health (3 credits fall term)
IOE 539/EHS 552 Occupational Safety or NURS 591 Occupational Safety for Nurses (2-3 credits).
EHS 556 Occupational Ergonomics (2 credits, winter term)
NURS 572 Current and Emerging Issues in Occupational Health Nursing (2 credits, spring/summer term)
EHS 510 Responsible Conduct of Research (1 credit, fall and winter term)
EHS 668 Professional Seminar (1 credit, winter term)
Supervised clinical practicum in occupational health (course number varies)