The Michigan MSN
Overview
Consistently ranked in the top 10 nationally, the University of Michigan MSN program is being refined by our faculty experts, alumni and clinical partners to remain ahead of the curve on innovations in nursing education and economic growth areas in health care. We transfer this institutional knowledge and robust infrastructure to your nursing education by offering two distinct pathways, clinical or leadership, which position you for success today and well into the future.
The U-M School of Nursing now offers MSN programs online. Learn more about these online degree options!
Is an MSN right for me?
There are many factors that will affect your decision to pursue an MSN degree. We encourage you to take a few minutes to hear directly from our Associate Dean for Professional Graduate Studies, who helped design and now oversees our MSN program. It will help you better understand the significant impact this degree can have on your career, the environments in which you can practice and your scope of practice options after earning an MSN from the University of Michigan.
Learn more about becoming a graduate student at the U-M School of Nursing.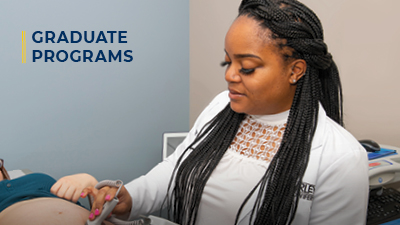 Graduate Viewbook
Our Graduate Viewbook will immerse you in the community of passionate clinicians and scholars you will join as a graduate student at the U-M School of Nursing. Get to know the U-M School of Nursing today and learn more about how We Dare to prepare today's nurses to transform the future of health care.
Graduate Viewbook (PDF 2.4 MB)
Explore MSN Program Options
I want to pursue a leadership-focused MSN
The U-M School of Nursing Leadership, Analytics and Innovation MSN degree is an online program that can be completed in 2 years. Using the latest digital education technology and teaching methods, our faculty work closely with you to craft an individualized educational experience that emphasizes leadership development and builds a personalized leadership path based on your areas of interest. As a graduate of our Leadership, Analytics and Innovation program, you will be positioned for continuous advancement along your career trajectory in health care. If you decide that you would like to continue your advanced degree work at the U-M School of Nursing, we will guide you through the process of transitioning into our Doctor of Nursing Practice (DNP) program.
• Online MSN in Leadership, Analytics and Innovation