Current students
1 (844) SON-TALK
Have a concern on issues of diversity, equity and inclusion at the School of Nursing? If you experience or witness something that threatens our values of respect and tolerance, we ask you to let us know about it. Please call 1 (844) SON-TALK (766-8255).
Know that while this line is not confidential, all matters will be handled with care and consideration. You may also wish to contact UMSN's Chief Health and Academic Equity Officer Rushika Patel.
CAPS at UMSN
CAPS (Counseling and Psychological Services) will be on location at the School of Nursing. Kristen Adams, Ph.D., Counseling Psychology, will provide students with short-term counseling to help address and overcome personal difficulties that interfere with academic and career objectives. Please reach out to her if you think you might need help. Make an appointment at adamskri@umich.edu or by calling 734-764-4525. 
Get advice and useful information from Kristen in our CAPS Corner. New content will be added monthly. 
Safety App
U-M's Division of Public Safety and Security has a free app to help the U-M community stay safe. Users can get emergency alerts, report crimes and request an after-hours ride. 
We encourage students to use the University's Health Response website as a resource to find the most up-to-date messages on how COVID-19 may affect your education. 
Undergraduate Student Services
Undergraduate student advising: Our undergraduate advisors can be reached at UMSN-UndergradAdvisors@med.umich.edu or by calling 734-764-0092. 
Undergraduate student compliance: For notification and tracking of student compliance requirements. Contact UMSN-UndergradCompliance@med.umich.edu. 
Undergraduate student clinical placements: Services provided identification of clinical sites, placement of students in clinical agencies with faculty collaboration and onboarding for specific clinical placements. Contact UMSN-UndergradClinicalPlacement@med.umich.edu.
Student resolutions officer: Dr. Kelly Shakoor
Office of Graduate Studies Student Services
Services for all graduate students in our master's and DNP programs, and clinical placement, onboarding and compliance services for Ph.D. students. Other student services for Ph.D. students are provided by Ph.D. Program Director Dr. Sarah Stoddard.
Graduate student advising: UMSN-GradAdvisors@med.umich.edu. Advisors provide general program advising, program plans, course overrides, career planning and professional development events.
Graduate student compliance: UMSN-GraduateClinicalPlacement@med.umich.edu. Services provided include notification and tracking for student compliance requirements.
Graduate student clinical placements: UMSN-GraduateClinicalPlacement@med.umich.edu. Services provided include identification of clinical sites, placement of students with faculty and preceptors for clinical experiences and onboarding for all placements.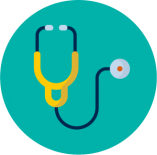 Clinical Learning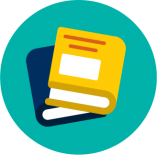 Library Resources
 
Databases:
Gartner provides access to research data gathered from a wide variety of fields (login required)
JSTOR (Journal Storage) a digital library for scholars, researchers, and students. Access is provided by U of M library (login required)
O'Reilly Safari Books Online offers technology-focused online training resources (login required)
PubMed a free resource supporting the search and retrieval of peer-reviewed biomedical and life sciences literature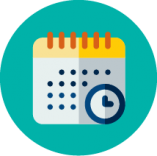 Program information & course registration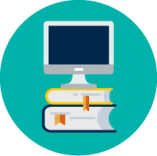 Textbooks, supplies & computing needs
 
Tuition & financial aid
U-M School of Nursing Global Experiences: explore opportunities to travel abroad with fellow nursing students. Learn about new cultures and how healthcare is delivered to the community.
MCompass: University of Michigan gateway for global and engaged learning opportunities. 
Maize Pages: find out more about events and organizations at University of Michigan in Ann Arbor.
Student Nurses' Association: is a student-driven organization at the University of Michigan that focuses on fostering an individual's professional development and a sense of responsibility for their future career.
Sigma Nursing Honor Society, Rho Chapter:  supports the scholarship and professional development of our members and offers opportunities to be active through leadership, service, mentorship, and continuing education. 
Nursing Student Government: seeks to unify all undergraduate nursing classes into a functioning student body, and provide leadership and philanthropic opportunities. 
Michigan Council of Nurse Practitioners: provides advocacy for the Nurse Practitioner role and provides Student Nurse Practitioners a venue to understand the professional issues that impact Advanced Practice Registered Nurse practice in the state of Michigan. 
Student Life at the University of Michigan: supports initiatives that focus on Diversity, Equity and Inclusion, Harm Reduction and Well-Being, Telling Our Story, Sustainability and Success.
Leadership Opportunities: Reach out to your Academic Advisors for more information about leadership opportunities in the School of Nursing.
Volunteering: Reach out to your Academic Advisors for more information about volunteering opportunities in the School of Nursing.
U-M School of Nursing Events Calendar:  provides details on academic, diversity, equity and inclusion, and recruitment events.  
U-M Events Calendar: provides details on lectures, presentations and gatherings across campus.
MCommunity: where you can manage your contact profile and search for other U-M students, alumni, faculty and staff (login required to edit profile.)
Hotels and amenities
Maps, parking and transportation