Kathryn Nelson, DNP, RN, CPNP-AC/PC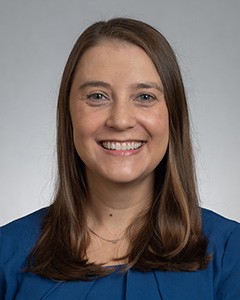 Clinical Assistant Professor
Office for Health Equity and Inclusion Student Resolutions Officer
Program Lead for the Acute Care Pediatric Nurse Practitioner Program
Department of Health Behavior and Biological Sciences
Room 2156 NURS1
University of Michigan School of Nursing
400 North Ingalls Building
Ann Arbor, MI 48109-5482
Telephone: (734) 763-4202
Kathryn Nelson is not accepting new PhD students.
Interests
Pediatric acute care
Clinical decisions
Newborn care
Global health
Dr. Nelson has been caring for pediatric patients with acute, critical, and chronic illness as a nurse practitioner since 2005. The current focus of her scholarship is on the care of pediatric patients with acute and chronic illness and on teaching strategies that promote clinical decision making and effective communication.
Teaching
Dr. Nelson is the program lead for the Acute Care Pediatric Nurse Practitioner Program and teaches in didactic and clinical courses throughout the program. She also serves as a guest lecturer providing pediatric expertise in courses across the undergraduate and graduate programs. She enjoys watching students develop advanced clinical decision making skills and appreciates the unique perspective and expertise each student brings to the classroom. Dr. Nelson has also shared her clinical expertise abroad teaching nurses in university and clinical settings in Mongolia and Nicaragua.
Notable Awards / Honors
Visiting Professor, Mongolian National University of Medical Sciences, 2013 - present
Education
DNP, Oakland University, Rochester, MI, 2011
MS, University of Michigan, Ann Arbor, MI, 2005
BSN, Calvin College, Grand Rapids, MI, 2002