World Health Organization Collaborating Center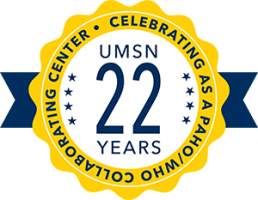 In August 1997, the University of Michigan School of Nursing was designated a Pan-American Health Organization (PAHO)/World Health Organization (WHO) Collaborating Center for Research and Clinical Training in Health Promotion Nursing.
This designation recognizes the school's excellent programs in health promotion research and training as well as its commitment to a global approach in education, research, and service initiatives; particularly in the Americas.
University of Michigan School of Nursing is one of only ten nursing collaborating centers in the United States and one of only 42 in the world. In December 2015, the center was re-designated through December 2019.
In April 2016, UMSN hosted a working meeting of PAHO/WHO collaborating centers to discuss health care goals for the region. The expansion of the role of advanced practice nurse practitioners was prioritized, along with establishment of APRN curriculum at schools in the region. Listen or read a news report on the meeting from WEMU radio in Michigan.
What is a PAHO/WHO collaborating center
A collaborating center (CC) is part of an inter-institutional network set up by WHO in support of its mission, particularly in respect to its aim of health for all, at country, regional, and global levels. Learn more at the collaborating centers page of the WHO website or at Global Network of WHO Collaborating Centers in Nursing and Midwifery.
Read News & Notes from the PAHO/WHO Collaborating Center at UMSN in 2018 to learn more. 
The role of WHO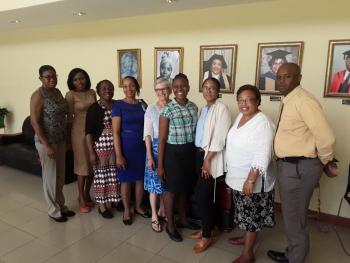 The objective of the World Health Organization is "the attainment by all peoples of the highest possible level of health." WHO also promotes and conducts research in the field of health. It has been recognized that the optimal way to perform this function is through collaboration with institutions within member states. 
Terms of reference for the U-M School of Nursing PAHO/WHO Collaborating Center
Collaborate with PAHO/WHO to:
Disseminate/share critical information, experiences and good practices of health promotion and nursing education

Build nursing capacity to implement and evaluate individual, family, and community health promotion interventions

Strengthen nursing/midwifery education and practice

Develop and support nurses' capacity to conduct and implement research on health promotion.
As part of this collaboration, we produce periodic webinars on important topics in health promotion.
These resources are available in both English and Spanish languages, see pre-recorded webinars below:
Webinars for Global Midwifery Alliance:
Additional webinars available in Spanish:
Leadership
Dean Patricia D. Hurn, Co-director
Dr. Jody Lori, Co-director
Megan Eagle, Deputy director