Address mistreatment
The faculty, staff, students and leadership within the U-M School of Nursing, as well as our clinical learning and community partners, collectively strive to foster an equitable and inclusive environment that builds on the strengths of our diversity, including our visible and invisible identities, experiences, interests and perspectives.
We understand that students may encounter challenges to our DEI values, including our commitment to antiracism, and we must address those challenges to restore the environment for learning. The purpose of this page is to get students experiencing various forms of mistreatment and/or unprofessionalism to the immediate help and/or resources they need to address challenges to our values.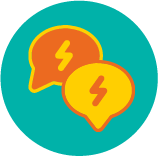 Bias & microaggression incident  
Students are encouraged to use this guidance to address alleged discriminatory, disrespectful, unprofessional, unethical, biased, racist or otherwise mistreatment they encounter or observe others encountering in curricular, clinical, online and/or co-curricular contexts of learning. This includes behavior that stereotypes, excludes, harasses or otherwise harms on the bases of visible and invisible social identities including, but not limited to, race, ethnicity, gender identity, sex, ability, sexual identity, immigration status, linguistic identity, age, weight, political identity or religion. For example, behavior that is racially or ethnically marginalizing, offensive, tokenizing, belittling or otherwise harmful can be addressed with this guidance.
View Guidance for Reporting Mistreatment related to DEI in the Learning Environment.
Talk to someone about it
It is highly recommended that any student who experiences maltreatment make an appointment with U-M Counseling and Psychological Services (CAPS). All CAPS professionals have extensive DEI training. Taking the time to reach out to CAPS is an act of self-care that is incredibly important. There are many ways to connect with CAPS.
Call CAPS during regular business hours at 734-764-8312
Schedule an initial consultation online 24/7 by visiting the website at caps.umich.edu.
Reach out to the UMSN CAPS counselor Dr. Kristen Adams at adamskri@umich.edu.
Access anonymous, peer-to-peer support, supervised 24/7 by licensed mental health practitioners via Togetherall, a free service available to U-M students.
For urgent and/or after-hours support, please contact 734-764-8312 and Press 0 to speak with a licensed mental health professional.
Report it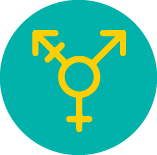 Sexual and gender-based misconduct 
The U-M School of Nursing is committed to creating and maintaining a safe and non-discriminatory community for learning and working free from Sexual and Gender-Based Misconduct and that enables all to participate fully in the scholarly, research, educational, patient care, and service missions of the School and University. It is the responsibility of every member of the U-M School of Nursing and University Community to foster an environment free of prohibited conduct and all members of the School of Nursing Community and University Community are encouraged to take reasonable and prudent actions to prevent or stop such behavior.
All members of the UMSN and University community are encouraged to share details they receive about possible Sexual and Gender Misconduct with the Equity, Civil Rights, and Title IX Office (ECRT), whether or not they have an obligation to share such information under the University Sexual and Gender Misconduct Policy.
View U-M School of Nursing Guidance for Reporting Sexual and Gender-Based Misconduct in the Learning Environment. 
If you have experienced Sexual and Gender-Based Misconduct, here is how you can address it:
Talk to someone about it
Supportive resources are available at the University to provide assistance, support and information. We encourage you to access these resources whether or not you choose to report.
Report it
The Equity, Civil Rights and Title IX Office (ECRT): 734-763-0235 or in person by appointment during regular office hours (Monday – Friday: 8:00 a.m. – 5:00 p.m.), or by email 24 hours a day, 7 days a week
Online reporting is also available on a 24/7 basis. Contact information is as follows:

U-M Public Safety & Security (DPSS): 734-763-1131 (non-emergency) 911 (emergency)
Ann Arbor Police Department: 734-994-2911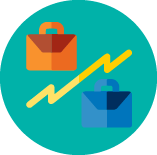 Student academic and professional misconduct 
The U-M School of Nursing has a Code of Academic and Professional Conduct that all students are expected to uphold. The code can be found in these linked program-specific student handbooks. Please see each table of contents for location of the code of conduct.  Examples of academic and professional misconduct described in the code include, but are not limited to; plagiarism, cheating, falsification of data and violating patient privacy. An alleged violation of the code must be shared with a Resolution Officer (RO) by any student, faculty or staff within 10 days of the relevant incident. During the initial intake discussion, and using a framework for restorative justice, a variety of resources and pathways can be explored by students, faculty and staff depending on the specific situation.
View Guidance on Student Academic and Professional Misconduct and Resolution Officer Resources.
Talk to someone about it