Jo Anne Horsley Faculty Research Fund
Jo Anne Horsley Faculty Research Fund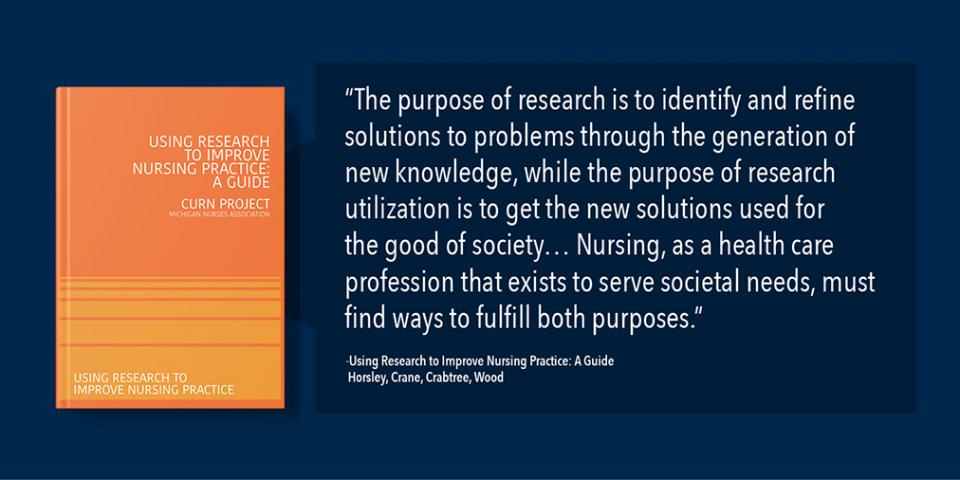 The University of Michigan School of Nursing is celebrating a momentous $1.5 million gift dedicated to bolstering the vital connections between nursing research and clinical practice. It was given by two former faculty members, Jo Anne Horsley and Joyce Crane.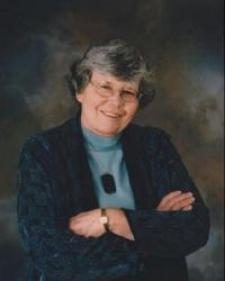 "Support for clinically-focused research endeavors is very important," said Crane, now retired. "We need to encourage research that can be applied to real-world settings. Clinical nurses care about practicing under the basis of sound knowledge. They also have valuable insights into patient care so we need to continually foster collaboration between nurses conducting research and those who are practicing."
The magnanimous gift comes as U-M approaches the conclusion of its record-breaking Victors for Michigan campaign. The five-year campaign kicked off in 2013 and officially concludes at the end of 2018.  
The Jo Anne Horsley Faculty Research Fund is one of the most significant contributions made to UMSN during the campaign. It will be used to provide start-up funding for new faculty, pilot projects, equipment, and gap funding for experienced faculty members beginning new projects. Priority will be given to projects related to translational research.
Horsley and Crane, who were friends and professional colleagues, committed to making the gift before Horsley's passing in May 2018. It is an incredible capstone to an already remarkable legacy for the nurse scientists responsible for a significant shift in nursing research. 
"Back in the 70s, there was very little nursing research and what was being done was not being used," said Joyce Crane. "Jo and I were focused on trying to move research-based knowledge into nursing practice."
The Conduct and Utilization of Research in Nursing (CURN) project, led by Horsley and Crane and supported by a dedicated project team, became a groundbreaking model and changed nursing practice across the country. It also led to changes still used today in nursing school curriculum to help students understand the importance of practice guided by research.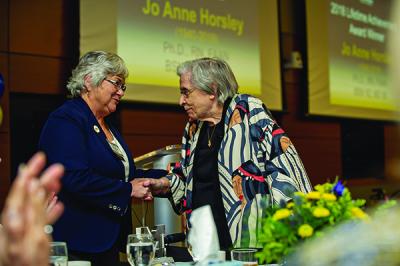 "It was really cutting edge when we did it," said Crane.  "Jo never liked me to say that and insisted that we just wait and see.  She was very humble and modest about the potential significance of the project. When we decided to make the bequest to the School of Nursing, Jo wanted for the donors to remain anonymous, she did not want the attention to focus on her.  She knew, however, that it was my intention to name the research fund after her if she passed away first.  The Jo Anne Horsley Faculty Research Fund is being established to honor Jo and in recognition of our very high regard for the School of Nursing."
Horsley was a three-time U-M graduate (BSN in '62, MS '68, Ph.D. (Education) '71).
"For the past 50 years, the school has been a leader in the education of nurses with strong research preparation," Jo said before she passed away. "It has been exciting to see the School of Nursing's evolution from a baccalaureate preparatory school to a preeminent program for the preparation of master clinicians and nurse researchers."
Additional reading