Going global for students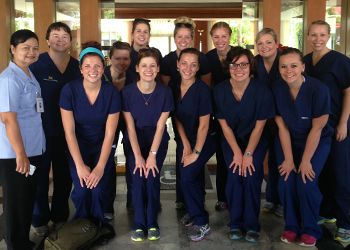 From participating in a new culture to becoming part of a truly international community of nurse practitioners and researchers, global travel presents learning opportunities unlike any others. The University of Michigan School of Nursing encourages and supports students in taking advantage of international experiences available to them.
Getting started
List of basic considerations when thinking about undertaking a global experience.
Undergraduate global opportunities
Resources for undergraduates looking for a global experience opportunity.
Graduate global opportunities 
Resources for graduates looking for a global experience opportunity.
Funding global experiences
In support of global education, there are a range of funding opportunities available that provide support for educational programs, internships, service projects, and research in international settings.
Pre-departure preparation
Steps to ensure that those with plans for an international experience take care of the many details involved in successfully preparing for global travel.
Follow U-M Global Nursing on Twitter.