Admissions and aid
U-M Admissions statement on free speech and admissions
We value the rights of our incoming students to exercise their voices. We support our students who engage in lawful protests and use their voices to speak out against racism. Freedom of speech is a bedrock principle of our community and your admission to U-M is not jeopardized by your participation in lawful protests or exercising your constitutional rights. 
Application process
Welcome! Take the first step to beginning or advancing an exciting career in the field of nursing at the University of Michigan.
Students applying from outside the United States should submit all application materials at least one month before all published deadlines. 
All programs have a fall term start date, unless otherwise indicated.
Application Requirements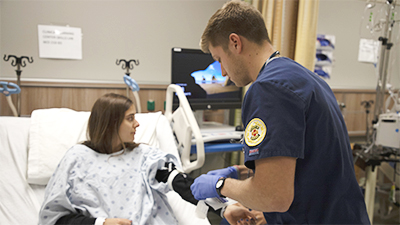 UNDERGRADUATE
View requirements for students seeking a traditional undergraduate BSN. Students can enter as undergraduate first-year or as a sophomore transfer.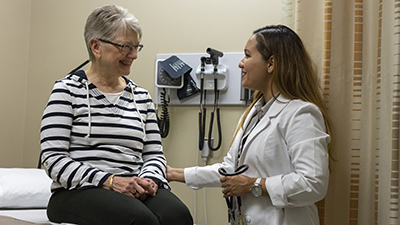 MASTER'S
View requirements for students interested in an MSN degree in the advanced clinical pathway or a leadership pathway.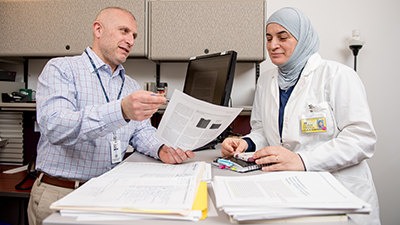 DOCTORAL
View requirements for students who wish to gain a DNP or Ph.D. degree within the field of nursing.
Admissions FAQ
See the list of admissions frequently asked questions (FAQ).
University of Michigan Undergraduate Admissions ask us knowledgebase provides FAQ for all undergraduate admissions topics.
Important information for online degree applicants
The University of Michigan School of Nursing strives to continually update information regarding states where we cannot assure clinical placements for students enrolled in our online programs. This information is provided on the U-M School of Nursing website and additional information is available on the University of Michigan website. As of Sept. 1, 2019, we are not positioned to accept applications for our online programs from students in Arizona, Colorado, Minnesota, New York, New Jersey, Oklahoma, South Carolina, Tennessee and Washington. This information is subject to change. Please contact the Office of Practice and Professional Graduate Programs at UMSN-GradDigitalProgramPlacements@med.umich.edu for additional questions about clinical placements.
We are currently not accepting international applicants to our online programs due to regulatory, licensure and placement constraints. International students are welcome to apply to our residential programs.
International Applicant Information
International students applying from outside the United States should visit the International applicant requirements website. We suggest applying early and submitting all application materials at  least one month before all published deadlines to allow adequate processing time.  The University of Michigan International Center also has excellent resources for your review.
Financial aid
Undergraduate 

Go Blue Guarantee

: free tuition for in-state students with annual family income less than $65K 
Contact Our Admissions Team
BSN program: UMSN-UndergradAdmissions@med.umich.edu
Graduate programs: UMSN-GradAdmissions@med.umich.edu
Calls for all prospective students or from parents of prospective students should be directed to 734-763-5985. Our office hours are from 8 a.m. - 5 p.m. EST.