The Michigan BSN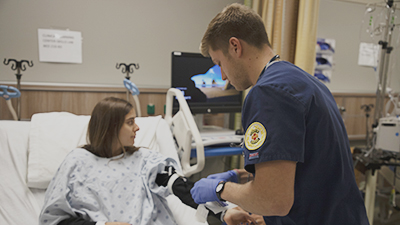 Overview
At the U-M School of Nursing, we set out to educate nurses who can deliver patient care that meets and exceeds the highest standards in health care. Developed and continually honed by the most relevant thought leaders in nursing for more than 127 years, the U-M School of Nursing's BSN program aims to develop more than the most highly skilled nurses in the world—we develop complex problem solvers who can flourish in any clinical environment. Our network of world-renowned faculty, along with more than 13,000 alumni around the world, will afford you access to the knowledge and mentorship necessary to earn all that comes with the revered title of Michigan Nurse.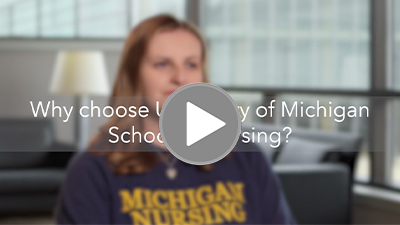 What can I expect as a BSN student at Michigan?
The undergraduate nursing experience is a unique one, as you commit to your career as the most trusted health care professional immediately upon enrolling at the University of Michigan. With so much to consider, including your clinical education, schedule, learning environment and who you'll be working alongside for the next four years, we thought you should take a few minutes to hear about the student experience. We hope it helps you understand who we are at the U-M School of Nursing and that we may welcome you into our community soon.
Learning & Program Plans
The University of Michigan BSN program balances nursing courses with humanities as well as social and biological sciences. With an Honors program for high-achieving students, a low student-to-faculty ratio and distinguished faculty versed in teaching and research, the U-M School of Nursing provides an ideal environment for success. As a University of Michigan BSN student, you can also earn a minor in population health in a global context, which expands the undergraduate content area by enabling you to more fully explore global health through a variety of courses and a required field experience. Global nursing opportunities are an important part of a University of Michigan education. There are various options to suit almost all students' degree plans.