Sarah A. Stoddard, PhD, RN, CNP, FSAHM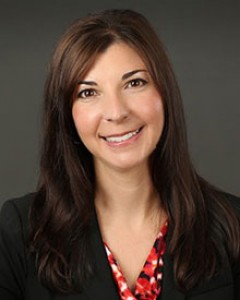 Assistant Professor
Department of Systems, Populations and Leadership
Room 4341 400NIB
University of Michigan School of Nursing
400 North Ingalls Building
Ann Arbor, MI 48109-5482
Telephone: (734) 647-0327
Fax: (734) 647-0351
Sarah Stoddard is accepting new PhD students.
Interests:
Teen substance use
Risk and resilience
Social and environmental factors in adolescent health and well-being
Health promotion and population health
Advanced quantitative methods including multilevel and longitudinal modeling
Dr. Stoddard's research focuses on understanding how social and environmental factors influence the future orientation, behavior, and health of vulnerable populations of youth. She is currently funded by the National Institute on Drug Abuse to study the role place-based factors play in the co-occurrence of violence and alcohol and drug use among youth. In addition, she studies the application of behavioral and ecological approaches to preventing youth violence and alcohol and drug use.
Dr. Stoddard's career has focused on promoting the health and well-being of youth living in communities characterized by substantial health and social disparities, and includes professional experience as a local public health nurse focused on maternal-child health, a nurse practitioner in community- and school-based clinics, and the State Adolescent Health Coordinator for the Minnesota Department of Health.
Current Research Grants and Programs:
National Institute on Minority Health and Health Disparities. The Flint Center for Health Equity Solutions. Project 2: Strengthen Flint Families. Role: Academic Co-PI (Multiple PI: D. Furr-Holden, S. Stoddard) (5U54MD011227)
University of Michigan Office of Research, Youth Empowerment Solutions for Positive Futures: A pilot study. Role: Principal Investigator
National Institute of Justice. Evaluating the Effectiveness of the Say Something Anonymous Reporting System to Improve School Safety. Role: Co-Investigator (MPI: J. Heinze, H. Hsieh) (2017-CK-BX-0002)
National Center for Injury Prevention and Control NIH. University of Michigan Injury Center, Role: Co-I/Director, Training and Education Core (PI: R. Cunningham) (5R49CE002099-05S1)
National Institute on Drug Abuse. Intergenerational Transmission of Drug Use in an Urban Sample. Role: Co-Investigator (PI: M. Zimmerman) (R01DA035811)
Centers for Disease Control. Michigan Youth Violence Prevention Center Community Engagement and Revitalization. Role: Co-Investigator (PI: M. Zimmerman). (U01 CE002698)
Department of Health and Human Services, National Institutes of Health. Reducing HIV Vulnerability Thru Multilevel Life Skills Intervention for Adolescent Men. Role: Co-Investigator (PI: J. Bauermeister, R. Stephenson). (U01 MD011274)
Teaching
Dr. Stoddard believes in the importance of incorporating practical experiences into classroom learning, bridging the traditions of academe and public health nursing practice. Her teaching and mentoring experiences have focused primarily on child and adolescent health and youth violence from a community/population health perspective.
Affiliations / Service
Member, Abstract Review Committee, Society for Adolescent Health and Medicine (SAHM), (2013-present)
Board of Directors, Interdisciplinary Association for Population Health Science (2017-2020)
Member, Membership Committee, Society for Research on Adolescence (SRA), 2010-present
Member, Violence Prevention Subcommittee, Society for Adolescent Health and Medicine (SAHM), 2010-present
Chairperson, Government Relations Advisory Committee, University of Michigan, 2013-present (Member 2012-2013)
Faculty Representative, CHEAR: Child Health Evaluation and Research Unit, University of Michigan , 2013-present
Member/Judge, Annual Conference Student Poster Committee, Midwest Nursing Research Society, 2010-present
Editorial Board Member, Youth & Society (2015-present)
Notable Awards / Honors
New Investigator Award Finalist, Society for Adolescent Health and Medicine, 2016
Fellow, Society of Adolescent Health and Medicine, 2014
Robert H. DuRant Award for Statistical Rigor and Innovation in Adolescent Health Research, Society for Adolescent Health and Medicine, 2013
Outstanding Nursing Alumni Award, Minnesota State University, 2012
Education
PhD, University of Minnesota, Minneapolis, MN 2009
MS, University of Minnesota, Minneapolis, MN 1999
BS, Minnesota State University, Mankato, MN 1994
Publication Highlights
Stoddard, S.A. & Veliz, P.T. (in press). Summer school, school disengagement, and substance use during adolescence. American Journal of Preventive Medicine.

Stoddard, S.AS. & Pierce, J. (2018). Alcohol and Marijuana Use and Intentions Among Adolescents: The Role of the Reasoned Action Approach and Positive Future Orientation. Youth & Society, 50, 758-779.

Schmidt, C., Zimmerman, M.A., & Stoddard, S.A. (2018, Epub ahead of print). A Longitudinal Analysis of the Indirect Effect of Violence Exposure on Future Orientation through Perceived Stress and the Buffering Effect of Family Participation. American Journal of Community Psychology.

Abramoski, K., Pierce, M.A., Hauck, C., Stoddard, S.AS. (2017). Variations in adolescent purpose in life and their association with lifetime substance use. The Journal of School Nursing

Zimmerman, M.A., Eisman, A.E., Reischl, T.M., Morrel-Samuels, S., Stoddard, S.A., Miller, A.L., Hutchison, P., Franzen, S., & Rupp, L. (2017). Youth Empowerment Solutions: Evaluation of an after-school program to engage middle school students in community change. Health Education & Behavior.

Heinze, J.E., Stoddard, S.A., Aiyer, S.M., Eisman, A.B., Zimmerman, M.A. (2017). Exposure to violence in adolescence as a predictor of perceived stress trajectories in emerging adulthood. Journal of Applied Developmental Psychology, 49, 31-8.

Steiger, R.M., Stoddard, S.AS., & Pierce, J. (2016). Adolescents' future orientation and nonmedical use of prescription drugs. Addictive Behaviors.

Goldstick, J. Stoddard, S.A., Carter, P., Zimmerman, M.A., Walton, M.A., & Cunningham, R.C. (2016). Characteristic substance misuse profiles among youth entering an urban emergency department: neighborhood correlates and behavioral comorbidities. The American Journal of Drug and Alcohol Abuse, 42, 671-681.

Stoddard, S.A., Pierce, J., & Schmidt, C. (2016). Grade-level differences in future-oriented self-concept during early adolescence: Potential relevance to school nursing. Journal of School Nursing, 32, 390-396.

Stoddard, S.A. & Pierce, J. (2016). Substance use and violence: Co-occurrence and strategies for intervention. Adolescent Medicine State of the Art Reviews.

Stoddard, S.A., & Pierce, J. (2015). Promoting positive future expectations during adolescence: The role of assets. American Journal of Community Psychology, 56, 332-41. DOI: 10.1007/s10464-015-9754-7. PMID: 26385095

Pierce, J., Schmidt, C., & Stoddard, S.AS. (2015). The moderating role of feared possible selves on the relationship between peer influence and delinquency. Journal of Adolescence, 38:17-26. PMCID: PMC4267895

Stoddard, S.A., Choe, D.E., Heinze, J.E., & Zimmerman, M.A. (2015). Predicting violent behavior in emerging adulthood: The role of violence exposure and future educational aspirations during adolescence. Journal of Adolescence, 44, 191-203. PMID: 26282242. NIHMSID: 716176.

Stoddard, S.A., & Pierce, J. (2015). Promoting Positive Future Expectations During Adolescence: The Role of Assets. American Journal of Community Psychology. PMID: 26385095.

Stoddard, S.A., Varela, J.J., & Zimmerman, M.A. (2015). Future expectations, attitude toward violence, and bullying perpetration during early adolescence: A mediation evaluation.. Nursing Research, 64, 422-33. PMID: 26505155.

Additional publications itemized in CV (link below)