Sarah A. Stoddard, PhD, RN, CNP, FSAHM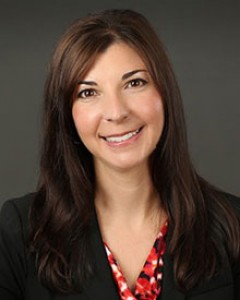 Assistant Professor
Department of Systems, Populations and Leadership
Room 4341 400NIB
University of Michigan School of Nursing
400 North Ingalls Building
Ann Arbor, MI 48109-5482
Telephone: (734) 647-0327
Fax: (734) 647-0351
Sarah Stoddard is accepting new PhD students.
Interests:
Teen substance use
Risk and resilience
Social and environmental factors in adolescent health and well-being
Health promotion and population health
Advanced quantitative methods including multilevel and longitudinal modeling
Dr. Stoddard's research focuses on understanding how social and environmental factors influence the future orientation, behavior, and health of vulnerable populations of youth. She is currently funded by the National Institute on Drug Abuse to study the role place-based factors play in the co-occurrence of violence and alcohol and drug use among youth. In addition, she studies the application of behavioral and ecological approaches to preventing youth violence and alcohol and drug use.
Dr. Stoddard's career has focused on promoting the health and well-being of youth living in communities characterized by substantial health and social disparities, and includes professional experience as a local public health nurse focused on maternal-child health, a nurse practitioner in community- and school-based clinics, and the State Adolescent Health Coordinator for the Minnesota Department of Health.
Current Research Grants and Programs:
The Role of Place on the Co-occurrence of ATOD Use and Violence Among Youth. National Institute of Drug Abuse, K01 DA034765 01, NIDA, 01/01/2013-12/31/2017, PI
Teaching
Dr. Stoddard believes in the importance of incorporating practical experiences into classroom learning, bridging the traditions of academe and public health nursing practice. Her teaching and mentoring experiences have focused primarily on child and adolescent health and youth violence from a community/population health perspective.
Affiliations / Service
Member, Membership Committee, Society for Research on Adolescence (SRA), 2010-present
Member, Violence Prevention Subcommittee, Society for Adolescent Health and Medicine (SAHM), 2010-present
Chairperson, Government Relations Advisory Committee, University of Michigan, 2013-present (Member 2012-2013)
Faculty Representative, CHEAR: Child Health Evaluation and Research Unit, University of Michigan , 2013-present
Member/Judge, Annual Conference Student Poster Committee, Midwest Nursing Research Society, 2010-present
Notable Awards / Honors
Robert H. DuRant Award for Statistical Rigor and Innovation in Adolescent Health Research, Society for Adolescent Health and Medicine, 2013
Outstanding Nursing Alumni Award, Minnesota State University, 2012
Education
PhD, University of Minnesota, Minneapolis, MN 2009
MS, University of Minnesota, Minneapolis, MN 1999
BS, Minnesota State University, Mankato, MN 1994
Publication Highlights
Stoddard, S.A., & Pierce, J. (2015, Epub ahead of print). Promoting Positive Future Expectations During Adolescence: The Role of Assets. American Journal of Community Psychology. PMID: 26385095.

Stoddard, S.A., Choe, D.E., Heinze, J.E., & Zimmerman, M.A. (2015). Predicting violent behavior in emerging adulthood: The role of violence exposure and future educational aspirations during adolescence. Journal of Adolescence, 44, 191-203. PMID: 26282242. NIHMSID: 716176.

Stoddard, S.A., Varela, J.J., & Zimmerman, M.A. (2015). Future expectations, attitude toward violence, and bullying perpetration during early adolescence: A mediation evaluation.. Nursing Research, 64, 422-33. PMID: 26505155.

Heinze, J.E., Stoddard, S.A., Aiyer, S.M., Eisman, A.B., Zimmerman, M.A. (2015). Exposure to violence in adolescence as a predictor of perceived stress trajectories in emerging adulthood. Journal of Applied Developmental Psychology.

Eisman, A., Stoddard, S.A., Heinze, J.E., & Zimmerman, M.A. (2015). Depressive Symptoms and Violence Exposure Among Urban Youth: A Growth Curve Analysis. Developmental Psychology, 51, 1307-16. PMID: 26147772.

Goldstick, J.S., Lipton, R., Carter, P.M., Stoddard, S.A., Newton, M.F., Reischl, T.M., Walton, M.A., Zimmerman, M.A., Cunningham, R.M. (2015). The effects of community context on the relationship between weapon aggression and substance use in urban adolescents. Substance use and misuse, 50, 674-84. PMID: 25607807

Stoddard, S.A., Epstein-Ngo, Q., Walton, M.A., Zimmerman, M.A., Chermack, S.T., Blow, F.C., Booth, B.M., & Cunningham, R.M. (2015). Substance use and violence among youth: A daily calendar analysis. Substance Use & Misuse, 50, 328-39. PMCID: PMC4286439.

Choe, D.E., Stoddard, S.A., & Zimmerman, M.A. (2014). Developmental trajectories of African American adolescents' family conflict: Differences in mental health problems in young adulthood. Developmental Psychology, 50, 1226-32. PMCID: PMC4067482

Stoddard, S.A., Eisman, A., Aiyer, S., & Zimmerman, M.A. (2013). Substance use during the transition from adolescence to adulthood and the associated health effects in adulthood. Adolescent Medicine State of the Art Reviews, 24, 611-620. PMID: 24654551

Zimmerman, M.A., Stoddard, S.A., Eisman, A., Caldwell, C., Aiyer, S., Miller, A. (2013). Adolescent resilience: Resources and assets for informing prevention. Child Development Perspectives, 7(4). DOI: 10.1111/cdep.12042. PMCID: PMC3839856.

Stoddard, S.A., Whiteside, L., Zimmerman, M.A., Walton, M.A., Cunningham, R., & Chermack, S.T. (2013). The relationship between cumulative risk and promotive factors and violent behavior among urban adolescents. American Journal of Community Psychology , 51, 57-65. DOI: 10.1007/s10464-012-9541-7. PMCID: PMC3684171.

Hurd, N., Stoddard, S.A., & Zimmerman, M.A. (2013). Neighborhoods, Social Support, and African American Adolescents' Mental Health Outcomes: A Multilevel Mediation Path Analysis. Child Development, 84, 858-74. DOI: 10.1111/cdev.12018. PMCID: PMC4159080.

Stoddard, S.A., Bauermeister, J. A., Gordon-Messer, D., Johns, M., & Zimmerman, M.A. (2012). Permissive Norms and Young Adults' Alcohol and Marijuana Use: The Role of Online Communities. Journal of Studies on Alcohol and Drugs, 73(6), 968-75. PMCID: PMC3469050.

Stoddard, S.A., Zimmerman, M.A., & Bauermeister, J.A. (2012). A longitudinal analysis of cumulative risks, cumulative promotive factors, and adolescent violent behavior. Journal of Research on Adolescence, 22(3), 542-555. DOI: 10.1111/j.1532-7795.2012.00786.x PMCID: PMC3462005.

Stoddard, S.A., Henly, S.J., Sieving, R.E., & Bolland, J. (2011). Social connections, trajectories of hopelessness and serious violence in impoverished urban youth. Journal of Youth & Adolescence, 40(3), 278-29. DOI 10.1007/s/10964-010-9580-z. PMCID: PMC3105375.

Additional publications itemized in CV (link below)