Global Reproductive and Sexual Health Summer Institute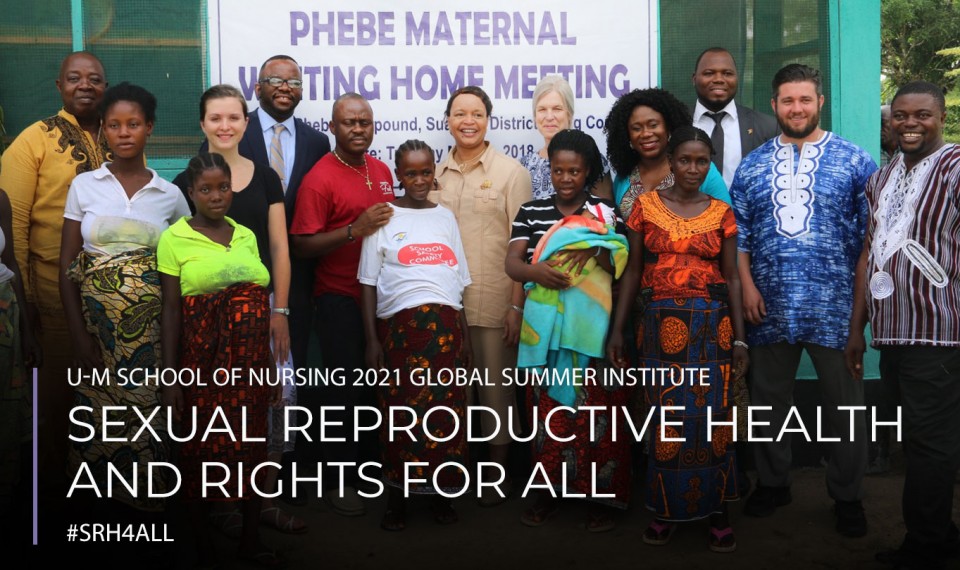 2021 U-M School of Nursing Global Summer Institute 
"Sexual Reproductive Health and Rights for All"
May 11-13, 2021
Virtual
Connecting global to local: Program development, evaluation and policy to improve reproductive and sexual health 
This year's summer institute will explore the intersection of research, practice and advocacy in sexual and reproductive health in local and global contexts. By joining the U-M School of Nursing Global Summer Institute, you will: 
Learn about innovative practice, research and policy trends.
Network with practitioners, researchers and professionals across the globe.
Advance your skills in program development, evaluation and advocacy.
Receive personalized guidance on research, data management and advocacy communication as well as career planning in daily workshops. 
Earn CNE credits.
Receive a University of Michigan School of Nursing Certificate of Attendance.
All sessions will run virtually from 8-10:30 a.m. EST with an opening keynote followed by interactive workshops. 
CONTINUING EDUCATION 
Michigan Medicine Nursing Professional Development & Education is approved as a provider of nursing continuing professional development by the Ohio Nurses Association, an accredited approver by the American Nurses Credentialing Center's Commission on Accreditation (OBN-001-91).
A total of 9.0 nursing contact hours is possible for the 3-day virtual conference.
---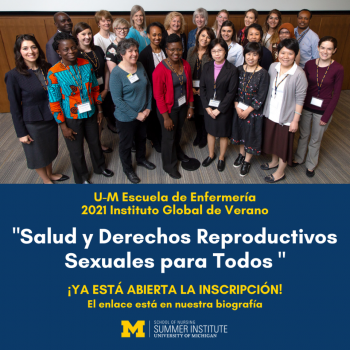 ¡Estamos encantados de anunciar que la interpretación en inglés y español en vivo estará disponible en el Instituto Global de Verano de la UMSN! Por favor, regístrese e indique si necesita interpretación de inglés a español en el formulario de inscripción. 
 
The virtual summer institute will take place on Zoom on the following dates and times:
May 11, 2021, 8-10:30 a.m. EST
May 12, 2021, 8-10:30 a.m. EST
May 13, 2021, 8-10:30 a.m. EST
Each day will have a one-hour keynote presentation followed by interactive breakout sessions. To end the summer institute, we will be hosting a discussion panel on "Reflections on the Year of the Nurse and the Midwife: Challenges and Future Opportunities." This panel discussion is included for registrants and will take place from 10:30 a.m. to noon on May 13, 2021.
Closed captioning will be available for all sessions, and all sessions will be recorded for future viewing. 
Leseliey Welch
Leseliey Welch (she/her) is a public health leader with a business mind and a visionary heart, holding love as a guiding value, a way of being, an action and a politic. Welch is co-founder of Birth Detroit and Birth Center Equity, a mom and a tireless advocate for work that makes communities stronger, healthier and more free. Welch leads a team of birth workers, advocates and community leaders planning Detroit's first freestanding community birth center, Birth Detroit, and is proud of the launch of Birth Center Equity to grow and sustain birth centers led by Black, Indigenous and people of color across the country. She has nearly two decades of leadership experience in city, state and national health organizations, serving as interim executive director of Birthing Project USA, deputy director of public health for the City of Detroit, and consulting in the development of Michigan's first comprehensive LGBTQ health center. Welch has taught at the university level for over 15 years, contributing to the development of Wayne State University's Bachelor's in Public Health Program and creating courses on numerous health equity topics for undergraduate and graduate level public health students, medical students and medical residents. Welch currently lectures in the Women's and Gender Studies Department at the University of Michigan. She earned her undergraduate degree in women's studies, a master's in public health with a certificate in women's and reproductive health, and a master's in business administration from the University of Michigan. A Michigander by birth and a world citizen in spirit, Welch resides in Ypsilanti, Michigan, with her wife and two children and loves global travel.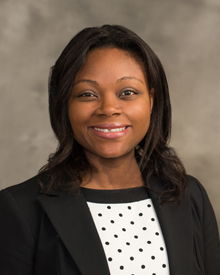 Marie-Anne Rosemberg, Ph.D., RN, is an assistant professor in the Department of Systems, Populations, and Leadership at the University of Michigan School of Nursing. She earned a master's degree in communities and populations health from the University of Washington Tacoma. She completed her doctoral studies as a fellow of the Centers for Disease Control's National Institute for Occupational Safety and Health (NIOSH), focusing on occupational and environmental health nursing from the University of Washington Seattle. Rosemberg completed her postdoctoral training as a T32 fellow of the National Institutes of Health at the University of Michigan. She currently teaches at both the undergraduate and graduate level. Rosemberg's program of research focuses on addressing health disparities among working populations. She uses both qualitative and quantitative methods to characterize the mechanisms through which socioecological stressors affect physical, mental and behavioral responses among at-risk workers. Rosemberg also explores allostatic load as an early warning sign of pathophysiologic functioning through biomarkers in response to stress with the goal of identifying workers at risk for developing cardiovascular, respiratory, metabolic and immune/inflammatory diseases. Her work transcends various groups in the U.S. workforce, including women, youth, racial/ethnic minorities, low-wage and service workers. Rosemberg's program of population-level chronic disease prevention research leverages the culture of health toward workplace nursing interventions for low-wage service workers, including a focus on their immediate and long-term health needs.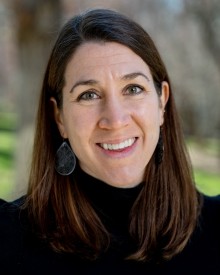 Michelle Munro-Kramer, Ph.D., CNM, FNP-BC, is an assistant professor and the Suzanne Bellinger Feetham Professor of Nursing at the University of Michigan School of Nursing. She also serves as the director of global program's for the school's Office of Global Affairs and is part of the inaugural cohort of Johnson & Johnson Nurse Innovation Fellows. Her program of research focuses on trauma, comprehensive care of vulnerable populations and missed opportunities for care within domestic and international contexts. Her research projects approach these topics using a trauma-informed and patient-centered lens. She uses mixed methods and participatory action research to understand the experiences of vulnerable populations in order to inform future intervention development. Her global health field work include projects in Ethiopia, Ghana, Liberia and Zambia.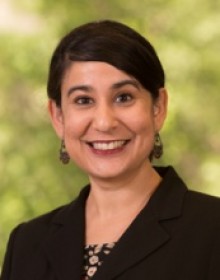 Gurpreet Rana
Gurpreet K. Rana, MLIS, established and leads the Taubman Health Sciences Library's Global Health Program at the University of Michigan. The program works toward eliminating health inequities through the power of information. As the global health coordinator, Rana's activities include building research capacity through evidence-based information skills instruction at U-M and abroad; curation of global health data sources; participation in global health and health equity research and clinical collaborations; conducting expert searches of global health literature; exploring the role of the health informationist in global health; and building, promoting and fostering relationships with international partners. Rana is an experienced instructor and teaches in health equity curricula and programs within the University of Michigan. Rana holds a master's in library and information science from the University of Western Ontario in London, Canada.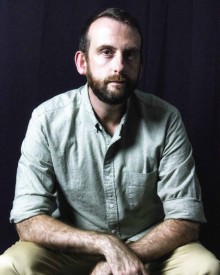 Rob Stephenson, Ph.D., is the Sylvia S. Hacker Collegiate Professor of Nursing and Sexual Health and chair of the Department of Systems, Populations and Leadership in the University of Michigan School of Nursing. Trained as a demographer and epidemiologist, Stephenson's work focuses broadly on sexual and reproductive health, with specific focus on HIV prevention for sexual and gender minorities and women's sexual and reproductive health needs in resource-poor countries.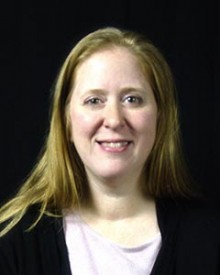 Erin Kahle, Ph.D., is an assistant professor at the University of Michigan School of Nursing, and an epidemiologist with extensive experience in public health and clinical research in both domestic and global settings. Her primary research focus is understanding the impact of interpersonal and structural experiences on sexual and reproductive health, including disease acquisition risk and immune function among vulnerable populations.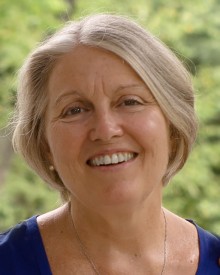 Deborah Armbruster
Deborah Armbruster is a nurse-midwife with a master's in public health and a fellow of the American College of Nurse-Midwives. She has over 30 years of experience in safe motherhood and reproductive health programs in over 25 countries. She is a founding member of the White Ribbon Alliance for Safe Motherhood and an author of the Home-Based Life Saving Skills program. She serves as a peer reviewer for the Journal of Midwifery and Women's Health. Armbruster is currently with USAID as a senior maternal and newborn health advisor. She came to USAID from PATH, where she was director of the Oxytocin Initiative and, from 2004-09, director of the Prevention of Postpartum Hemorrhage Initiative project. At USAID, she has led work with the UN Commission on Life-Saving Commodities for Women and Children and is a member of the MCHN commodities team that supports work on commodities and supply chain. She is a technical advisor for the Momentum Safe Surgery in Family Planning and Obstetrics project within Momentum Country and Global Leadership and activity manager for the White Ribbon Alliance and Advancing PPH Care work.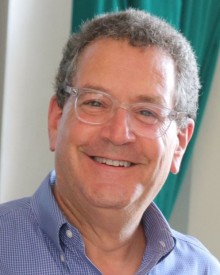 Daniel Rivkin
Daniel Rivkin is a recovering journalist and strategic communications practitioner. He has worked in over 70 countries, managing projects for governments, NGOs corporations and international agencies.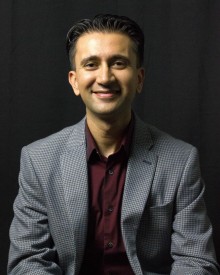 Akshay Sharma is an assistant professor in the Department of Health Behavior and Biological Sciences and core faculty in the Center for Sexuality and Health Disparities at the University of Michigan School of Nursing. He received his Ph.D. in epidemiology from Emory University's Laney Graduate School in Atlanta, Georgia. Prior to that, he obtained his master's in public health from Emory University's Rollins School of Public Health, and a medical degree (MBBS) from Bangalore Medical College and Research Institute in Bangalore, India. Sharma's research interests include designing and evaluating new approaches for increasing the frequency of HIV and STD testing among sexual and gender minorities in the United States, with a focus on telehealth and home self-testing. He is also interested in comprehensive behavioral and biomedical interventions for HIV and STD prevention as well as epidemiologic study design and methodological issues. Before moving to the U.S., Sharma was involved in community HIV and STD risk-reduction efforts such as encouraging safe sex and promoting the use of barrier contraceptives in resource-limited settings in India.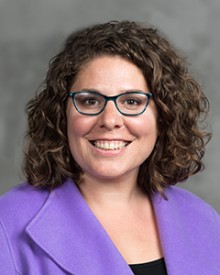 Deena Kelly Costa is an assistant professor at the University of Michigan School of Nursing and co-director of the National Clinician Scholars Program. She received both her master's and Ph.D. from the University of Pennsylvania. A trained health services researcher with clinical expertise in adult critical care nursing, Costa's work has been published in leading journals such as JAMA, American Journal of Respiratory and Critical Care Medicine and Chest. Her research has documented the benefits of nurse practitioners in the critical care setting. Given her expertise, Costa advised Governor Gretchen Whitmer's office on staffing and scope of practice regulations that informed Executive Order 2020-30 during the spring surge of the COVID-19 pandemic.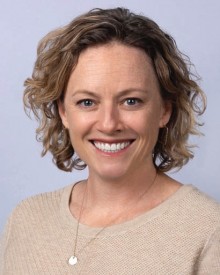 Sue Anne Bell, Ph.D., FNP-BC, is an assistant professor at the University of Michigan School of Nursing, with expertise in disaster preparedness and response, community health and emergency care. Trained as a health services researcher, her work focuses on the health and well-being of aging populations in the context of a disaster. She studies the long-term health impact of disasters with an emphasis on chronic health conditions and the relationship between community resilience, aging and disasters. She is currently serving a three-year term on the U.S. Federal Emergency Management Agency's National Advisory Council. Her original training is as a family nurse practitioner, and she is clinically active in disaster response through the U.S. Department of Health and Human Service's National Disaster Medical System, with recent deployments to a COVID-19 cruise ship quarantine, Hurricane Maria and the 2018 Paradise, California, wildfire.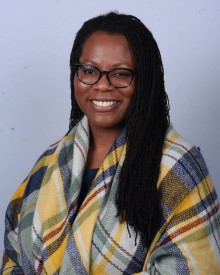 Sheria G. Robinson-Lane, Ph.D., MSN, MHA, RN is an assistant professor at the University of Michigan School of Nursing in the department of Systems, Populations and Leadership. Robinson-Lane's work aims to reduce health disparities and improve health equity for diverse older adults and family caregivers managing pain and chronic illnesses such as Alzheimer's disease. Robinson-Lane's research addresses the ways in which older adults adapt to changes in health, and particularly how various coping strategies affect health outcomes. Her current work is focused on improving the ability of Black, Latino and other diverse older adults to successfully age in place through culturally responsive and community-engaged care practices along with effective caregiver support. To this end, she has developed and presented numerous presentations and publications on effective clinical practice and the care and symptom management of older adults with chronic disease. Robinson-Lane completed her Ph.D. at Wayne State University in Detroit and a postdoctoral fellowship in advanced rehabilitation research training at the University of Michigan Medical School.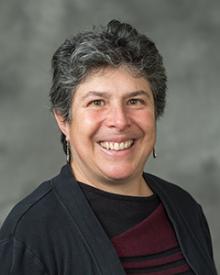 Deputy Director University of Michigan School of Nursing PAHO/WHO Collaborating Center
Megan Eagle, MSN, MPH, FNP-BC has been a Family Nurse Practitioner in primary care, working with uninsured and other vulnerable families, since 1995. Her research and clinical interests center around community based interventions to improve maternal health and chronic disease prevention. Her recent work in nursing has focused on interventions to address maternal and newborn health in Latin America. In epidemiology, her work examines the relationships between women's health during pregnancy and cardiovascular disease in mid-life. Through her work as the deputy director of the PAHO/WHO collaborating center, she facilitates the work of various U-M School of Nursing faculty members in helping PAHO and the WHO strengthen nursing and midwifery throughout the region.
May 11, 2021
8-8:45 a.m. - "Maternal Health Equity: Birthing the Future Together" with Leseliey Welch
9-10:30 a.m. - Skills Session #1: "Career Cartography: A Strategic Approach to Planning Your Career" with Marie-Anne Rosemberg and Michelle Munro-Kramer
9-10:30 a.m. - Skills Session #2: "Information Empowerment: Information Seeking & Data Resources in the Sexual and Reproductive Health Research Context" with Gurpreet Rana
May 12, 2021
8-8:45 a.m. - "Understanding Sexual and Reproductive Health Indicators" with Rob Stephenson
9-10:30 a.m. - Skills Session #1: "Data Quality for Sexual and Reproductive Health" with Rob Stephenson
9-10:30 a.m. - Skills Session #2: "Ethical Conduct of Research" with Erin Kahle
May 13, 2021
8-8:45 a.m. - "Maternal and Newborn Health Policy and Advocacy" with Deborah Armbruster
9-10:30 a.m. - Skills Session #1: "Using Media to Communicate Research and Program Findings" with Daniel Rivkin
9-10:30 a.m. - Skills Session #2: "Managing Data Quality: Before, During and After Study Conduct" with Akshay Sharma
10:30-12 p.m. - Panel: "Reflections on the Year of the Nurse and Midwife: Challenges and Future Opportunities" with Deena Costa, Sue Anne Bell, Sheria Robinson-Lane and Megan Eagle