Jade Burns, Ph.D., RN, CPNP-PC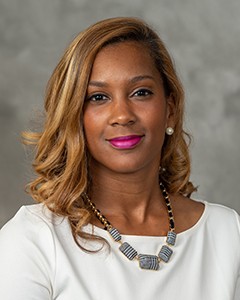 Assistant Professor
Department of Health Behavior and Biological Sciences
Room 3175 NURS1
University of Michigan School of Nursing
400 North Ingalls Building
Ann Arbor, MI 48109-5482
Telephone: (734) 936-5311
Jade Burns is accepting new PhD students.
Interests
Teen sexual behavior
Technology
Community-based, participatory research
Health disparities and inequity
Service-learning research
Dr. Burns has more than 15 years of experience working with youth and young adults (ages 0-24) in a variety of clinical, community-based and academic settings. Her research is centered on innovative approaches using community-engaged research and technology (e.g., social media, mobile apps, messaging) to improve healthcare and sexual health outcomes among adolescents at community health care centers. Her secondary area of interest is improving nursing practice and training programs in underserved areas.
Current Research Grants and Programs
NIH, National Institute on Minority Health and Health Disparities (PI) K08MD017303 - The Use of New Media to Improve Access to Sexual Reproductive Health Services among Young Black Males in a Community-Based Setting
Teaching
Dr. Burns is a clinical expert on pediatric and community-based healthcare. She has mentored and served as a preceptor for students in both undergraduate and graduate programs for nursing (BSN, PNP, FNP) and allied health professions (social work, public health). Additionally, she has taught courses on population health, fundamentals in nursing and interprofessional education. Her techniques for teaching include the use of invented dialogue and interactive teaching methodologies. She fully believes that students need to be pushed to think independently and critically, regardless of their level of education. Moreover, she considers it is important for faculty to be transparent and help students understand who they are as nurses. This means emphasizing being a scholar and an intellectual, and understanding the value of promoting quality care for patients and families. Dr. Burns continues to work closely with students and community partners within the city of Detroit, building upon her current research and translating her findings and real-world experiences to the classroom setting.
Affiliations / Service
Board of Directors – Member at Large, NCSP - Clinical Scholars Program Alumni Association (CSPAA) 2019- present
Member, Society of Adolescent Medicine (SAHM) 2018-present
Member, American Public Health Association (APHA), Member 2017-present
Member, Sigma Theta Tau International, 2016 - present
Member, Midwest Nursing Research Society, 2012 - present
Member, National Association of Pediatric Nurse Practitioners, 2009 - present
Notable Awards / Honors
Society for Adolescent Health & Medicine – Racial Justice and Health Equity Award , 2022
Detroit Regional Chamber - Leadership Detroit fellow (XLI), 2020
Institute for Healthcare Policy and Innovation Clinical Scholar, 2017
National Health Service Corp Scholar, 2014
American Association of Colleges of Nursing Jonas Nurse Leader, 2014
Paul Ambrose Scholar, 2013
Education
Ph.D., University of Michigan, Ann Arbor
MSN, University of Pennsylvania, Philadelphia, PA
BSN, University of Michigan, Ann Arbor, MI
Postdoctoral Fellowship - National Clinician Scholars Program
Download CV