DEI strategic plan
Mainstreaming diversity
We aim to incorporate a strategy for centering diverse voices in all we do, including in the structure of our organization. Our five-year strategic plan highlights recruitment, retention and development, education and scholarship, and promoting an equitable and inclusive community.
Diversity, equity and inclusion are essential for nursing and all health care fields. The health professions have long recognized that improvement in health outcomes for all individuals is linked to addressing the social determinants of health: workforce diversity, health equity and inequity, stress, and lack of resources and opportunities. Improving health outcomes for all requires addressing the injustices and inequalities in our society and our health care.
The nitty-gritty
See the full UMSN DEI strategic plan.
View a summary of the strategic plan.
Statements of values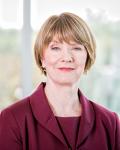 Read Dean Hurn's diversity statement.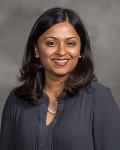 Read Chief Inclusion Officer Rushika Patel's diversity statement.
Numbers matter
We understand that intentions are important but not enough. Impact is everything. Our efforts for inclusion are guided by data and assessment. (This link is limited to UMSN faculty and staff and requires a login).