Our DEI Commitment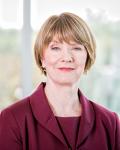 The University of Michigan is committed to an environment that values and respects people of all genders, ages, races, sexual orientations or gender identities, cultural backgrounds, religions, abilities, nationalities, and beliefs. In keeping with these values, the School of Nursing places its highest priority on diversity, equity and inclusion, and seeks to ensure a positive, supportive climate in which all individuals are welcome.
We are a community that is built from diversity. We believe that diversity, the presence of difference, must be joined with equity, the parity of difference, and inclusion, an open welcome to difference. We recognize that conflicts between groups exist in our history and in our present, and we aim to be a space where we can work together to bridge the divisions among us.
As a faculty or staff member or a student in our community, your effectiveness in your role will be vastly enhanced by your ability to engage appropriately and compassionately with people from a variety of backgrounds, cultures, beliefs, and abilities. I encourage you to take advantage of the countless opportunities available to you to learn about diversity and to interact with others who are different than yourself. Each and every person you encounter has something valuable to share and teach you – be open to finding out what that is.
Best regards,
Patricia D. Hurn, Ph.D.
Dean and professor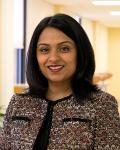 Through shared efforts with the University of Michigan, the School of Nursing recruits a community of students, faculty and staff from a wide range of personal and academic backgrounds and works carefully and collaboratively to make sure each individual experiences equitable opportunities and a sense of full belonging. Our students, faculty and staff are creatively engaged in diversity, equity and inclusion work, making this work rich and multivalent, and taking place in the contexts of teaching, research, outreach, and service. Diversity, equity and inclusion are principles of standard practice at the U-M School of Nursing and the excellence of any institution or community depends on these principles. Our community is committed to progress on all matters related to improving equity and the status of all people, and particularly people from historically underrepresented and underserved populations. I proudly serve as Chief Health and Academic Equity Officer at the School of Nursing and look forward to working collaboratively with you to address challenges wherever they arise, to strengthen the whole of our U-M School of Nursing community, and to create new opportunities for all.
Rushika Patel, Ph.D.
Chief Health and Academic Equity Officer 
Contact her at rushika@umich.edu or find her on twitter: @UMSNInclusion.