2021 Global Summer Institute brings attendees from around the world together to explore sexual and reproductive health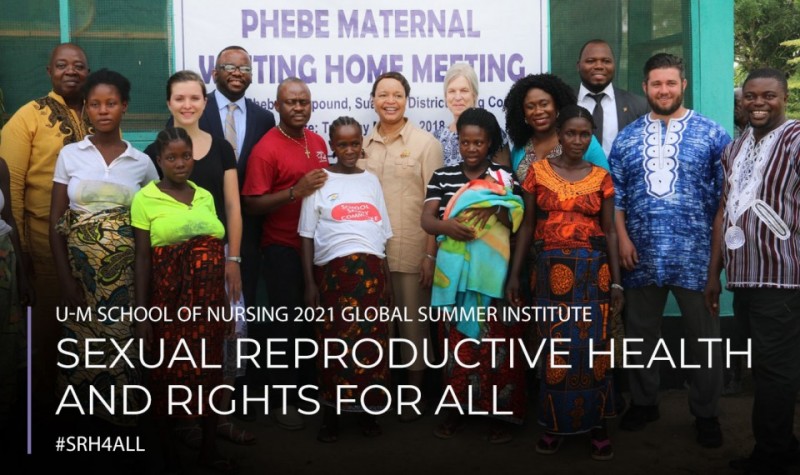 The University of Michigan School of Nursing's 2021 Global Summer Institute took place May 11 through 13 for the first time in a virtual format, drawing attendees from 30 countries.
Focused on the theme of Sexual Reproductive Health and Rights for All, this year's agenda included presentations, skills sessions and panel discussions examining the intersection of research, practice and advocacy in sexual and reproductive health in local and global contexts. Over three half days, attendees had the opportunity to learn about innovative practice, research and policy trends while networking with practitioners, researchers and professionals from the U-M School of Nursing and institutions around the globe.
More than 400 individuals registered to attend this year's virtual Summer Institute – the most since the event began in 2017. Keynote presentations covered maternal health equity with Birth Detroit and Birth Center Equity Co-founder Leseliey Welch, sexual and reproductive health indicators with Sylvia S. Hacker Collegiate Professor of Nursing and Sexual Health Rob Stephenson as well as maternal and newborn health policy with USAID's Senior Maternal and Newborn Health Advisor Deborah Armbruster. The event concluded with a public panel discussion led by U-M School of Nursing faculty members reflecting on 2020 as the Year of the Nurse and the Midwife along with guest speakers from Haiti, Indonesia, Mexico and China.
The 2021 event marked the first time Summer Institute programming was offered with live Spanish interpretation. It was also the first time U-M School of Nursing students were eligible to earn academic credit for attending.
"Global perspectives are not always presented in a peer structure. The fact that people attended the Summer Institute from all over the world not only as speakers but as students and participants was unique and invigorating," said Maddy Harner, a senior in the U-M School of Nursing's Bachelor of Science in Nursing program. "It makes this experience much more personable. I can't express how grateful I am to have had this opportunity."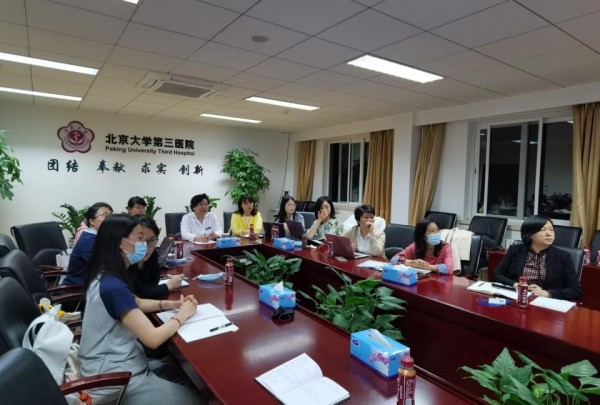 Attendance was bolstered by generous support from U-M School of Nursing donors and alumni, who helped provide 137 scholarships for attendees around the world to take part in the 2021 Summer Institute.
Additionally, sponsors from across the university provided more than $10,000 to support this year's event, including the International Institute centers for African Studies,  Latin American and Caribbean Studies, South Asian and Southeast Asian studies, the Center for Education of Women+, Taubman Library, Institute for Research on Women and Gender, and the Office of the Provost's Global Engagement Team.
"This year's Summer Institute was a great success, with a virtual format that allowed us to make the event more inclusive and accessible," said U-M School of Nursing Professor and Associate Dean for Global Affairs Jody Lori, Ph.D., CNM, FACNM, FAAN. "Thank you to all of the attendees, sponsors, presenters and supporters who helped make this possible."
Countries represented at the 2021 Global Summer Institute: Argentina, Armenia, Barbados, Brazil, Brunei, Chile, China, Colombia, Ecuador, Ethiopia, Ghana, Haiti, India, Indonesia, Jamaica, Liberia, Mexico, Nicaragua, Puerto Rico, Rwanda, Somaliland, South Africa, Sweden, Thailand, Trinidad, Turkey, Uganda, United States, Uruguay, Zimbabwe