Professor Rob Stephenson selected for U.S.-U.K. Fulbright Scholar Award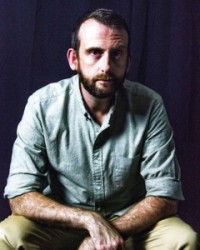 Sylvia S. Hacker Collegiate Professor of Nursing and Director of the Center for Sexuality and Health Disparities Rob Stephenson, Ph.D., has been selected for the U.S.-U.K. Fulbright University of Birmingham Distinguished Chair Scholar Award.
As a Fulbright Fellow, Stephenson will spend five months in the United Kingdom with the School of Social Policy and Department of Social Work and Social Care at the University of Birmingham, starting April 1, 2022. With the university, Stephenson will be conducting research focused on adapting the dyadic HIV preventions he developed for U.S. couples for couples in the U.K., taking into account health care delivery and cultural factors specific to the region. Stephenson will also have opportunities to teach and mentor University of Birmingham students.
"It is an honor to be selected as a Fulbright Fellow," said Stephenson. "I am excited to spend time with new collaborators at the University of Birmingham in the U.K., taking my research into a new cultural and health care environment."
Following the fellowship, Stephenson will return to his role at the U-M School of Nursing in September 2022.
Learn more about the 2021-22 Fulbright American Scholar awards.