Health equity
Health equity in education and research
The School of Nursing is committed to research, education and service to a broad spectrum of communities, needs, and concerns. We recognize that disparities in health and healthcare have significant implications for the state and the country as a whole, and we work to educate future leaders to address those challenges. Research, education, and service addressing health equity occurs in a number of ways. 
Curriculum
Coursework at the School of Nursing incorporates the social dimention of health and allows student to explore the health consequences of factors such as income, geography, and race. 
Clinical practicums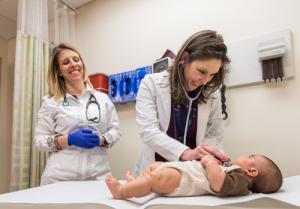 Clinical locations for students vary in locations and in type, such as schools, community centers, and major health systems such as Michigan Medicine. Students have worked with the Detroit Climate Action Collaborative, exposing our students to climate change as a major health challenge and a unique way of conceiving of health care, through climate education, action, and health preparedness and prevention. Students also partner with Project Healthy Schools, helping to embed health messages into curriculum for local school-age kids.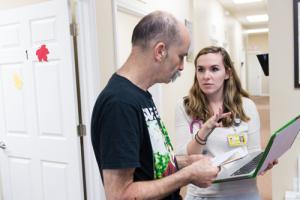 More advanced students have the opportunity to volunteer at a student-run free clinic in rural Pinckney and at Community Health and Social Services Center (CHASS) in southwest Detroit. 
Research
Research through the Center for Sexuality and Health Disparities addresses sexual health disparities between gender and sexual identities. A number of faculty at UMSN work on quality care for childbearing women, sexual health and safety.
Trauma-informed care research helps address some underlying stressors for health in vulnerable populations.
Chronic disease is a major focus at UMSN, and a newer initiative sheds light on the emerging challenges of climate change for urban areas and the young, the old, and the poor.
Research at the school is also international, from non-communicable disease in Thailand to reproductive health in sub-Saharan Africa. 
Faculty efforts
Sarah Stoddard, Ph.D., RN, CNP, FSAHM focuses on social and environmental factors associated with violence, alcohol, and drug use by youth.
Marie-Anne Sanon Rosemberg's Ph.D., RN conducts occupational health research with hotel workers.