Winter 2021 Global Nursing Newsletter
In this digital edition of the University of Michigan School of Nursing Global Newsletter, we discuss the obstacles and opportunities of continuing global outreach during the COVID-19 pandemic while sharing the stories of faculty, alumni, friends and partners who have helped support our mission and strengthen global nursing education during a challenging year. 

 Supported by three successive grants from the National Institutes of Health's Fogarty International Center, Professor Kathleen Potempa and a team of U-M School of Nursing faculty are leading efforts to strengthen research capacity in two Southeast Asian countries and build a framework for sustainable science surrounding noncommunicable diseases.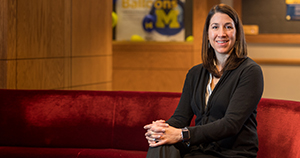 Read about updates from our faculty and partners at home and around the world, including recent retirements, exciting international research, faculty accomplishments and a new class of visiting scholars.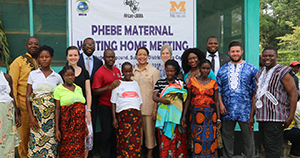 This year's Global Summer Institute, "Sexual Reproductive Health and Rights for All" will take place virtually from May 11-13, exploring the intersection of research, practice and advocacy in local and global contexts.