Grant aims to create artificial intelligence algorithm to support continuity-based assignments of health care workers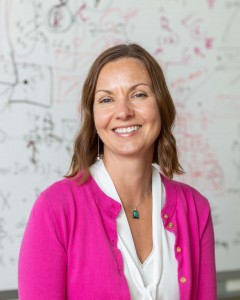 University of Michigan School of Nursing Professor Olga Yakusheva, Ph.D. received a grant from the Agency for Health Care Research and Quality for her research project R01, A Quality and Cost Analysis of Interprofessional Team Continuity in ICUs.
Yakusheva, who has worked closely with physicians and nurses throughout her career as a researcher, pointed out that when the same team of physicians and nurses work together to care for patients, there is a benefit to the patient—the team knows the patient well and the patient and family knows and trusts the team.  
"Having those relationships, or continuity of care, where patients see the same nurse or small group of providers, allows for increased trust, more understanding, better care and an improved patient outcome," explained Yakusheva.
Yakusheva's R01, which begins Sept. 1, is a five-year grant that aims to create an artificial intelligence algorithm to support continuity-based assignments of physicians, nurses and other clinicians to patients.  The continuity assignments are data charts of information allowing nurse managers and physician supervisors to see, at a glance, details about a patient's previous providers and care team. With this information at their fingertips, they can make better decisions assigning new and existing patients to the appropriate nurses and care teams.
The information obtained by the algorithm, once complete, can be distributed and implemented throughout health care systems.
In addition to Yakusheva, the principal investigator, collaborators on the grant from the University of Michigan include Associate Professor Deena Kelly Costa, Ph.D., RN, FAAN; Research Assistant Professor in Nursing Deanna J. Marriott Isaman; Professor of Industrial and Operations Engineering Amy M. Cohn, Ph.D.; and Respiratory Therapist Clinical Specialist in the Department of Critical Care Support Services Ric Eakin, RT, RN. Additional co-investigators include Associate Director of the Medical ICU at Beth Israel Deaconess Medical Center, Boston, Massachusetts, Jennifer Stevens, MD, MS and Professor Emerita at Marquette University, Milwaukee, Minnesota, Marianne Weiss, DNSc, RN.