Olga Yakusheva, Ph.D.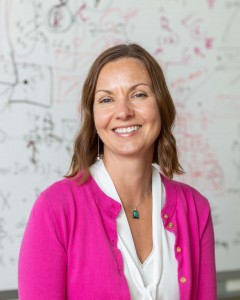 Professor
Department of Health Management and Policy, School of Public Health
Chair of Faculty
Department of Systems, Populations and Leadership
Room 4343 NURS1
University of Michigan School of Nursing
400 North Ingalls Building
Ann Arbor, MI 48109-5482
Telephone: 734-936-1327
Fax: 734-647-2416
Olga Yakusheva is accepting new PhD students.
Interests
HealthEconomics
Nurse value
Nurse innovation
Research methods
Dr. Yakusheva is an economist with research interests in health economics and health services research. Yakusheva's area of expertise is econometric methods for causal inference, data architecture, and secondary analyses of big data. The primary focus of Yakusheva's research is the study the work of nurses. Yakusheva pioneered the development of a new method for outcomes-based clinician performance productivity measurement using the electronic medical records. With this work, Yakusheva was able to measure, for the first time, the value-added contributions of individual nurses to patient outcomes. This work has won her national recognition earning her the Best of AcademyHealth Research Meeting Award in 2014. Yakusheva is currently working to uncover traits and success strategies of highly-effective nurses, including education, experience, and expertise—and most recently the value of nurses' contributions to interprofessional teams in acute care.
Yakusheva is a team scientist who has contributed methodological expertise to many interdisciplinary projects including hospital readmissions, primary care providers, obesity, pregnancy and birth, and peer effects on health behaviors and outcomes
Yakusheva led the design of the Healthcare Innovation and Impact Program (HiiP) at the School of Nursing and was appointment to the position of the first HiiP Director in September of 2019.
Current Research Grants and Programs
NIH/AHRQ R01 HS028438-A1. 8/2022-7/2027. Yakusheva (PD/PI) "A quality and cost analysis of interprofessional team continuity in ICUs."
ANF/ANCC Large Research Grant. 6/2021-5/2024. Yakusheva (PD/MPI) Costa (MPI) "The impact of specialty nursing certification on patient outcomes and costs in acute care: An individual value-added performance analysis."
NIH/NHLBI R01 Kerlin (PI) 6/2020-5/2025 "Economic modeling to understand the relationship between physicians and outcomes among mechanically ventilated patients." Yakusheva, O (Co-I, UM PD/PI)
American Thoracic Society. Yakusheva (PD/MPI) Costa (MPI). 2021-2022. Examining optimal ICU team composition in adult critical care units: A mixed methods study.
Teaching
Dr. Yakusheva taught courses in health economics, applied microeconomics, microeconomic theory, decision science, and scientific writing, at both the undergraduate level and the graduate level. She has mentored graduate students in economics, business, public health, and nursing; she has been a member of several graduate thesis committees. Dr. Yakusheva has received several teaching awards and recognitions.
Affiliations / Service
Associate Editor, International Journal of Nursing Studies, UK, (2022 IF=6.612)
Member, Research Advisory Council, American Nursing Credentialing Center, USA
Member, Innovation Advisory Committee on Business, Entrepreneurship, & Intrapreneurship, American Nurses' Association, USA
Member, Senior Leadership Team, Institute for Health Policy and Innovation, University of Michigan, USA
Standing Member, NIH/AHRQ Healthcare Safety and Quality Improvement Research Study Section
Notable Awards / Honors
Friend of Nursing Award, Rho Theta Sigma Chapter of the National Nursing Honor Society, 2022
Distinguished Research Fellow, Center for Health Outcomes and Informatics Research, Loyola University, Chicago, IL, 2018 – 2019
Best of AcademyHealth Nomination, 2018
Best of Interdisciplinary Research Group on Nursing Issues, AcademyHealth, 2018
Sigma Theta Tau Honor Society of Nursing Research Team of the Year, 2015
Best of AcademyHealth Award, 2014
Education
Post-doctoral training, Yale University, School of Medicine, New Haven, CT, 2013
Ph.D., University of Illinois, Champaign-Urbana, IL, 2005
MS, University of Illinois, Champaign-Urbana, IL, 1997
BS, Kazakh State University, Almaty, KZ, 1995
Publication Highlights
Yakusheva, O., Rambur, B., & Buerhaus, P. 2022. Education for Value-informed Nursing Practice. Nursing Outlook. Forthcoming.

Yakusheva, O., & Buerhaus, P. 2022. Part 5. Value-informed nursing practice: why must we think about the practice of nursing differently? 2022 Aug 3;S0029-6554(22)00111-7. doi: 10.1016/j.outlook.2022.06.008.

Yakusheva, O., Munro Kramer, M., Love, R., & Buerhaus, P. 2022. Part 4. Value-Informed Nursing Practice Depends on Nursing Innovation. Nursing outlook, S0029-6554(22), 00066-00065. doi:10.1016/j.outlook.2022.05.002

Yakusheva, O., Czerwinski, M., & Buerhaus, P. 2022. Part 3. Value-informed nursing practice is needed to make our healthcare systems more environmentally sustainable. Nursing Outlook 70(3), 377-380. doi:10.1016/j.outlook.2022.02.003

Yakusheva, O., Rambur, B., O'Reily, M., & Buerhaus, P. 2022. Part 2. Value-based payment promotes better patient care, incentives health care delivery organizations to improve outcomes and lower costs, and can empower nurses. Nursing outlook, 70(2), 215-218. doi:https://doi.org/10.1016/j.outlook.2021.12.012

Yakusheva, O., Rambur, B., & Buerhaus, P. 2022. Part 1. Value-informed nursing practice: what is it and how to make it a reality. Nursing outlook, 70(2), 207-360. doi:10.1016/j.outlook.2022.01.001.

Yakusheva O, Rambur B, Buerhaus, P. "The Ethical Foundations of Value-Informed Nursing Practice" Nurs Outlook. Jul-Aug 2021;69(4):539-541

Yakusheva O, Bang J, Costa L, Hughes R, Weiss MA. "Non-linear association of nurse staffing with readmissions uncovered in machine learning analysis." Health Services Research. 2022 Health Serv Res. 2022 Apr;57(2):311-321

Yakusheva O, Rambur B, Buerhaus, P. "Value-Informed Nursing Practice Can Help Reset the Hospital-Nurse Relationship." JAMA Health Forum. August 10 2020. https://jamanetwork.com/channels/health-forum/fullarticle/2769431

Yakusheva O, Needleman J, Bettencourt AP, Buerhaus PI. "Is it time to peek under the hood of system-level approaches to quality and safety?," Nursing Outlook. 2020 Mar - Apr;68(2):141-144.

Yakusheva O, Costa DK, Bobay KL, Parada JP, and M Weiss. "Variability in catheter-associated asymptomatic bacteriuria rates among individual nurses in intensive care units: an observational cross-sectional study" 2019. PLOS One, in press.

Yakusheva O, Weiss ME, Bobay KL, Costa L, Hughes RG, Hamilton M, Bang J, and P Buerhaus. "Individual Nurse Performance in Preparing Patients for Discharge is Associated with the Patient Likelihood of 30-day Readmission" 2019. Medical Care, in press.

Weiss ME, Yakusheva O, Bobay KL, Costa L, Hughes RG, Nuccio S, Hamilton M, Bahr S, Siclovan D, Bang J; READI Site Investigators. "Effect of Implementing Discharge Readiness Assessment in Adult Medical-Surgical Units on 30-Day Return to Hospital: The READI Randomized Clinical Trial." 2019. JAMA Open. 2019 Jan 4;2(1):e187387. doi: 10.1001/jamanetworkopen.2018.7387.

Yakusheva O and G Hoffman. "Does a Reduction in Readmissions Result in Net Savings for Most Hospitals? An Examination of Medicare's Hospital Readmissions Reduction Program." Medical Care Research and Review, in press (https://doi.org/10.1177/1077558718795745).

Yakusheva O, Weiss M. "Nurse Graduates from Higher-Ranking Institutions Have Higher Productivity." BMC Health Serv Res. 2017; 17: 134.

Yakusheva O, Kapinos K, Weiss M. "Maternal Weight after Childbirth versus Aging-Related Weight Changes." Wom Health Issues. 2017 Mar - Apr;27(2):174-180.

Yakusheva O. "Health Spillovers among Hospital Patients: Evidence from Roommate Assignments." Am J of Health Econ. Winter 2017 p.76-107.

Yakusheva O., Costa D.K., and M. Weiss. "Patients negatively impacted by discontinuous nursing care during acute hospitalization" Med Care. 2016 May 31;21(2):2.

Yakusheva O. and J.M. Fletcher. "Learning from Teen Childbearing Experiences of Close Friends: Evidence Using Miscarriages as a Natural Experiment." Review of Economics and Statistics, 97(1) March 2015, pp: 29-43.

Yakusheva O., Lindrooth R., Weiner J., Spetz J., and M. Pauly. "How Nursing Affects Medicare's Outcome-Based Hospital Payment" Leonard Davis Institute for Health Economics, Robert Wood Johnson Foundation INQRI Evidence Brief, November 2015.

Yakusheva O., R. Lindrooth and M.E. Weis. "Nurse Value Added and Patient Outcomes in Acute Care." Health Services Research Nov 2014, 49(6):1767-1786.

Yakusheva O., Lindrooth R. and M. Weiss. "Economic Evaluation of the 80 Percent Baccalaureate Nurse Workforce Recommendation: A Patient-level Analysis." Medical Care, Oct 2014, 52(10):864-869.
Download CV