Olga Yakusheva, PhD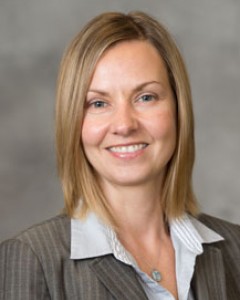 Associate Professor
Department of Systems, Populations and Leadership
Room 4343 400NIB
University of Michigan School of Nursing
400 North Ingalls Building
Ann Arbor, MI 48109-5482
Telephone: (734) 936-1327
Fax: (734) 647-2416
Olga Yakusheva is accepting new PhD students.
Interests:
Acute care nursing
Social networks
Peer effects in health outcomes
Patient outcomes in acute care
Human capital
Dr. Yakusheva is an economist with interests in health services research, obesity, and fertility. Her health services work focuses on nurse education, nurse productivity, and patient outcomes in acute care, and it has been published in Medical Care and Health Services Research, as well as in nursing research and policy journals. This work has been funded by the Robert Wood Johnson Foundation and the American Nurses Credentialing Center. Her work on obesity and fertility examines how an individual's decision-making regarding his/her health is impacted by the social environment, and it has been published in leading economics and public health journals including the Journal of Human Resources, the Review of Economics and Statistics, and the Journal of Adolescent Health. In addition, Dr. Yakusheva is currently expanding her research agenda to include maternal and child health.
Current Research Grants and Programs:
Robert Wood Johnson Future of Nursing research manager program (PI)
American Nurses Credentialing Center multi-site grant (co-I)
Teaching
Dr. Yakusheva taught courses in health economics, applied microeconomics, and microeconomic theory, at both the undergraduate level and the graduate level. She has mentored graduate students in, both, business and nursing; she has been a member of several graduate thesis committees. Dr. Yakusheva has received several teaching awards and recognitions.
Affiliations / Service
Member, AcademyHealth, 2008-present
Member, American Economics Association, 2005-present
Member, American Society of Health Economists, 2007-present
Member, Society of Labor Economists, 2005-present5.
Notable Awards / Honors
Visiting Scholar, Yale University School of Public Health
AcademyHealth best abstract award, 2014
Education
Post-doctoral training, Yale University, School of Medicine, New Haven, CT, 2013
Ph.D., University of Illinois, Champaign-Urbana, IL, 2005
MS, University of Illinois, Champaign-Urbana, IL, 1997
BS, Kazakh State University, Almaty, KZ, 1995
Publication Highlights
Yakusheva O. "Health Spillovers among Hospital Patients: Evidence from Roommate Assignments." American Journal of Health Economics, forthcoming in 2016.

Fletcher J. and Yakusheva O. "Peer Effects on Teenage Fertility: Social Transmission Mechanisms and Policy Recommendations." American Journal of Health Economics, forthcoming in 2016.

Davis M., Yakusheva O., Gottlieb DJ, Bynum JP." Regional Supply of Chiropractic Care and Visits to Primary Care Physicians for Back and Neck Pain" J Am Board Fam Med. Jul-Aug 2015; 28(4):481-90

Yakusheva O. and J.M. Fletcher. "Learning from Teen Childbearing Experiences of Close Friends: Evidence Using Miscarriages as a Natural Experiment." Review of Economics and Statistics, 97(1) March 2015, pp: 29-43.

Yakusheva, O., R. Lindrooth and M.E. Weis. "Nurse Value Added and Patient Outcomes in Acute Care." Health Services Research (Best of AcademyHealth 2014 issue), Nov 2014, 49(6):1767-1786.

Yakusheva O., Lindrooth R. and M. Weiss. "Economic Evaluation of the 80 Percent Baccalaureate Nurse Workforce Recommendation: A Patient-level Analysis." Medical Care, lead paper and editorial, Oct 2014, 52(10):864-869.

Yakusheva O., Kapinos K., and D. Eisenberg. "Estimating Heterogeneous and Hierarchical Peer Influences on Body Weight Using Roommate Assignment as a Natural Experiment." Journal of Human Resources, 49(1), January 2014, pp: 234-261.

Kapinos K., Yakusheva O., and D. Eisenberg. "Obesogenic Environmental Influences on Young Adults: Evidence from Randomized Dormitory Assignment." Economics and Human Biology, 12, January 2014, pp. 98-109.

Weiss, M.E., Costa, L., Yakusheva, O., & Bobay. K. "Validation of patient and nurse short forms of the Readiness for Hospital Discharge Scale and their relationship to return to the hospital." Health Services Research, 49(1), February 2014, pp: 304-317.

Jerofke T., Weiss M., and O. Yakusheva. "Patient Perceptions of Patient-Empowering Nurse Behaviors, Patient Activation, and Functional Health Status in Post-Surgical Patients with Life-Threatening Chronic Illnesses." Journal of Advanced Nursing, 70(6), Nov 2013, pp: 1310-1322.

Bradley E., Yakusheva O., Horowitz L., Fletcher J.M., and H. Sipsma. "A Simple Tool to Identify Patients at Increased Risk of Readmission Within 30 Days." Medical Care, lead paper and editorial, 51(9), Sept 2013, pp.761-766

Yakusheva O., Wholey D., and K. Frick. "What Can We Learn from the Existing Evidence on the Business Case for Nursing Investments: the Importance of Content, Context, and Policy Environment." Medical Care, 51, Apr 2013, pp.S47–S52

Weiss, M., Yakusheva O., and K. Bobay. "Nurse Staffing, Readiness for Hospital Discharge, and Post-Discharge Utilization." Health Services Research, 46(5), Oct 2011, pp.1473-1494

Leonhardt K., Yakusheva O., and D. Phelan. "Clinical and Cost- Effectiveness Analysis of Universal vs. Targeted MRSA Admission Screening in Hospitals." Infection Control and Hospital Epidemiology, 32(8), Aug 2011, pp.797-803

Yakusheva O. "In High School and Pregnant: the Importance of Educational and Fertility Expectations for Subsequent Outcomes." Economic Inquiry, 49(3), Jul 2011, pp.810-837