U-M School of Nursing to hold student-led innovation event this fall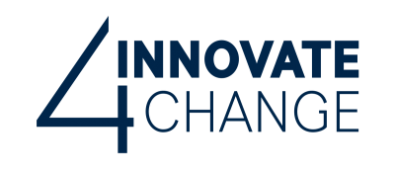 From Sept. 15 through Oct. 24, 2021, the University of Michigan School of Nursing will host Innovate 4 Change, an interdisciplinary innovation event featuring a hackathon and pitch competition. The event is being led by the school's Student Innovation Ambassadors and supported by faculty mentors.
For nursing students, the Innovate 4 Change event provides a unique opportunity to develop innovation expertise and entrepreneurship skills. Learning to collaborate with and lead multidisciplinary teams toward solutions to pressing health care issues can help enhance students' resumes and provide distinct career advantages.
"Nursing is the largest and most trusted health care profession, yet we are rarely viewed as innovators, leaders or even business owners," said Assistant Professor and Innovate 4 Change Faculty Lead Michelle Munro-Kramer, Ph.D., CNM, FNP-BC.
While the event is nursing focused, students from all U-M schools and colleges are invited to participate. There is no cost to take part in the Innovate 4 Change event. Students can find complete details and register on the Innovate 4 Change web page.
During the hackathon, nursing students will lead interdisciplinary teams in business, engineering, social work and environmental science through a collaborative effort to address complex health-related challenges. Over the course of five weeks, teams will work to develop their innovations across various health care topics, including environmental sustainability, health equity, psychological and physical safety of nurses, global health or an open topic of each team's choosing.
"We hope to use this event to elevate the voices and ideas of nurses and inspire the next generation," said Erika Folbe, a senior in U-M's Bachelor of Science in Nursing program and a founding member of the Student Innovation Ambassadors. "Innovation doesn't mean you have to come up with an invention that's going to change everything — if you have one idea to change one aspect of nursing practice, you can make a big impact."
The hackathon will be followed by a pitch competition on Sunday, Oct. 24, when teams will present their innovation to a panel of U-M faculty, staff and alumni with expertise in innovation and entrepreneurship. Winning teams will receive a monetary award and personalized mentorship from the School of Nursing's Healthcare Innovation Impact Program (HiiP) to help move their innovation forward.
"This event will provide tremendous benefits to nursing students as they gain experience working with interdisciplinary teams to address some of health care's most complex issues," Munro-Kramer added. "Because of their expertise and close relationships with patients, families and communities, our nursing students have been called upon by other disciplines to share their perspectives on clinical innovation. This hackathon puts their unique ideas front and center so they can seek input from other disciplines to solve the real-world clinical problems they are identifying."
All participants will have access to an educational Canvas website with pre-recorded information sessions on delivering a pitch, design thinking, prototyping, intellectual property, funding and commercialization. Participants also have access to mentorship from faculty leaders with expertise in content development, design thinking and technology, as well as staff with experience scaling up innovation and entrepreneurship activities.
Innovate 4 Change is sponsored by We Dare Challenge donors, the Hillman Foundation and the U-M School of Nursing.
Organizers are seeking faculty, staff and alumni volunteers to serve as coaches, judges and support staff for the event. If you are interested in one of these roles, contact Michelle Munro-Kramer at 734-904-4600 or mlmunro@umich.edu, or Ann Fitzsimons at 248-592-9390 or amfitz@umich.edu.