Michelle L. Munro-Kramer, Ph.D., CNM, FNP-BC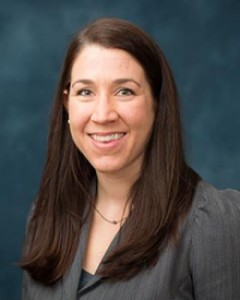 Assistant Professor
Department of Health Behavior and Biological Sciences
Room 3188 400NIB
University of Michigan School of Nursing
400 North Ingalls Building
Ann Arbor, MI 48109-5482
Telephone: (734) 647-0154
Fax: (734) 763-0681
Michelle Munro-Kramer is accepting new PhD students.
Interests
Reproductive health
Global health
Vulnerable populations
Gender-based violence
Trauma
Dr. Michelle Munro-Kramer's program of research focuses on trauma, comprehensive care of vulnerable populations, and missed opportunities for care within domestic and international contexts. Her research projects approach these topics using a trauma-informed and patient-centered lens. She uses mixed methods and participatory action research to understand the experiences of vulnerable populations in order to inform future intervention development. Her global health field work has included Ethiopia, Ghana, Liberia and Zambia.
Current Research Grants and Programs
IRWG Sexual Harassment and Gender Violence Seed Grant, Understanding Student Experiences with Inappropriate, Disrespectful, and Coercive Healthcare and Physical Exams: A Mixed Methods Study, (Co-I), 2018-2020
International Association of Forensic Nurses, Exploratory Analysis of Acquired Brain Injuries from IPV to Guide Future Interventions in New Hampshire, (Co-I), 2018-2019
MICHR Community University Partnership Seed Grant, Finding the Beat: A Partnership to Address the Relationship Between a Music Program and Health Among Youth who have Experienced Trauma, (Co-PI), 2018-2019
Teaching
Dr. Munro-Kramer has developed the first undergraduate elective course at the University focused on gender-based violence, Gender-Based Violence: From Theory to Action (HS 404/WS 404). The course is cross-listed to include students from across the campus and incorporates lectures as well as experiential hours where students apply the principles from the course by attending community events and trainings related to gender-based violence. She also does regular guest lectures on screening for intimate partner violence in practice, sexually transmitted infections, postpartum care, and reproductive health physiology.
Affiliations / Service
Junior Fellow, Society of Family Planning, 2014-Present
Board Member, Nursing Network on Violence Against Women, International, 2011-Present
Member, Midwest Nursing Research Society, 2009-Present
Member, Sigma Theta Tau International, 2002-Present
Notable Awards / Honors
Rising Star Award, Sigma Theta Tau International, Rho Chapter, 2014
Recent Graduate Achievement Award, Michigan State University, 2013
Johson & Johnson Nurse Innovation Fellow, October 2019 – October 2021
Education
Post-Doctoral Fellowship, University of Michigan, Ann Arbor, MI 2015
PhD, University of Michigan, Ann Arbor, MI, 2013
MS, University of Michigan, Ann Arbor, MI, 2006
BSN, Michigan State University, East Lansing, MI, 2003
Publication Highlights
Munro-Kramer, M. L., Beck, D. C., Choi, K. R., Singer, R., Gebhard, A., & Carr, B. (2019). Health needs and outcomes of human trafficking survivors: A secondary analysis. Journal of Human Trafficking, 1-14. doi:10.1080/23322705.209.1574476

Munro-Kramer, M. L., Rominski, S. D., Seidu, A. A., Darteh, E., Britwum, A. O. & Stephenson, R. (2019). Adapting a sexual violence primary prevention program to Ghana utilizing the ADAPT-ITT framework. Violence Against Women, Epub ahead of print. doi:10.1177/1077801219828533. PMID: 30791833

Munro-Kramer, M. L., Scott, N., Boyd, C. J., Veliz, P. T., Murray, S. M., Musonda, G., & Lori, J. R. (2018). Postpartum physical intimate partner violence among women in rural Zambia. International Journal of Gynecology and Obstetrics, 143(2), 199-204. doi:10.1002/ijgo.12654

Munro-Kramer, M. L., Dulin, A., & Gaither, C. (2017). What survivors want: Understanding the needs of sexual assault survivors. Journal of American College Health, 65(5), 297-305. doi:10.1080/07448481.2017.1312409

Rominski, S. D., Darteh, E., Dickson, D. S., Munro-Kramer, M. L. (2017). Attitudes toward abortion among students at the University of Cape Coast, Ghana. Sexual & Reproductive Healthcare, 11, 53-59. doi:10.1016/j.srhc.2016.10.002

Rominski, S. D., Darteh, E., & Munro-Kramer, M. L. (2017). Rape-myth acceptance among students at the University of Cape Coast, Ghana. International Journal of Gynecology & Obstetrics, 136(2), 240-241. doi:10.1002/ijgo.12054

Rominski, S. D., Moyer, C. A., Darteh, E. K., & Munro-Kramer, M. L. (2017). Sexual coercion among students at the University of Cape Coast, Ghana. Sexuality & Culture, 21(2), 516-533. doi:10.1007/s12119-016-9402-x

Wilson, D. S., Rosemberg, M-A. S., Visovatti, M., Munro-Kramer, M. L., & Feetham, S. 2017). Career cartography: From stories to science and scholarship. Journal of Nursing Scholarship,49(3), 297-305. doi:10.1080/07448481.2017.1312409.

Munro-Kramer, M. L.*, Fava, N. M.*, Banerjee, T., Darling-Fisher, C. S., Pardee, M., Villarruel, A. M., & Martyn, K. M. (2016). The effect of a youth-centered sexual risk event history calendar (SREHC) assessment on sexual risk attitudes, intentions, and behavior. Journal of Pediatric Health Care. doi:10.1016/j.pedhc.2016.09.004

Fava, N. M., Munro-Kramer, M. L., Felicetti, I. L., Darling-Fisher, C. S., Pardee, M., Helman, A., Trucco, E. M., & Martyn, K.K. (2016). Lessons learned from using a patient-centered participatory research approach in three health clinics. Western Journal of Nursing Research, 38(11), 1509-1530. doi:10.1177/0193945916654665

Beck, D. C., Choi, K. R., Munro-Kramer, M. L., & Lori, J. R. (2016). Human trafficking in Ethiopia: A scoping review to identify gaps in service delivery, research, and policy. Trauma, Violence, & Abuse, Online First. doi:10.1177/1524838016641670

Munro-Kramer, M. L., Fava, N. M., Saftner, M. A., Darling-Fisher, C. S., Tate, N. H., Stoddard, S. A., & Martyn, K. K. (2016). What are we missing? Risk behaviors among Arab-American adolescents and emerging adults. Journal of the American Association of Nurse Practitioners, 28(9), 493-502. doi:10.1002/2327-6924.12352

Pardee, M., Munro-Kramer, M. L., Bigelow, A., & Dahlem, G. (2016). Domestic minor sex trafficking: Missed clinical opportunities. Clinical Advisor. Retrieved from http://www.clinicaladvisor.com/features/domestic-minor-sex-trafficking-missed-clinical-opportunities/article/495972/

Munro, M. L., Martyn, K. K., Campbell, R., Graham-Bermann, S., & Seng, J. S. (2015). Important but incomplete: Plan B as an avenue for post-assault care. Sexuality Research and Social Policy, 12(4), 335-346. doi:10.1007/s13178-015-0204-y

Munro, M. L., Dulin, A. C., & Kuzma, E. (2015). History, policy, and nursing practice implications of the Plan B emergency contraceptive. Nursing for Women's Health, 19(2), 142-153. doi:10.1111/1751-486X.12186
Download CV