Ruth E. Zielinski, Ph.D., CNM, RN, FACNM, FAAN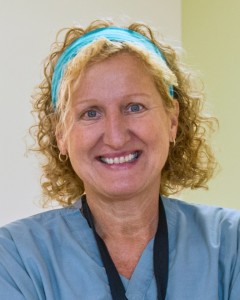 Clinical Professor
Midwifery Graduate Program Lead
Department of Health Behavior and Biological Sciences
Room 3186 NURS1
University of Michigan School of Nursing
400 North Ingalls Building
Ann Arbor, MI 48109-5482
Telephone: (734) 647-0324
Fax: (734) 763-0681
Ruth Zielinski is not accepting new PhD students.
In the news
Interests
Global maternal health
Midwifery education
Optimizing pregnancy and birth outcomes
Family planning
Women's body image/sexual health
Dr. Zielinski received her MS in Nursing – Midwifery Track in 1995 and her Ph.D. in Nursing and Graduate Certificate in Women's Studies from the University of Michigan in 2009. She is faculty and program lead for the Midwifery Graduate Program. Her research expertise is in women's health around body image and sexuality and maternal health outcomes both regionally and globally. In addition, she has over 25 years of experience as a nurse-midwifery and continues to practice, most recently in global settings.
Dr. Zielinski's developed a program of research related to body image and sexual health focusing on the intersecting our understanding of pelvic floor muscle changes associated with childbirth and aging and the social stigma of body image. She leads an ongoing project conducting doula workshops in South Sudanese refugee communities workshops in northern Uganda. Education is a primary goal in all of Dr. Zielinski's endeavors, where reciprocal learning always occurs between women in the camps, local health providers and UM faculty and students. Graduate students in midwifery and other disciplines are involved in the work in Uganda, as well as other endeavors in Myanmar, Liberia, Haiti, Mongolia, Kurdistan, and Ghana.
Current Research Grants and Programs
Designing and Implementing a Structured Process and Task Trainer for Teaching Digital Vaginal Examination in Labor: Center for Research on Learning and Teaching
Impolite Birth: Theatre Voice Training and The Experience of Childbirth: MCUBED 3.0 University of Michigan Office of Research
Group Antenatal Care to Promote a Healthy Pregnancy and Optimize Maternal and Newborn Outcomes: A Cluster Randomized Controlled Trial (PI – Jody Lori Ph.D., CNM)
Healthy Mothers – Healthy Communities: Improving maternal and infant health outcomes among South Sudanese refugees through community education and engagement: Richard Knapp Major Project Fund
Teaching
Dr. Zielinski has taught in the classroom and clinical areas for both undergraduate and graduate student nurses. Currently her primary area of teaching is in the graduate nurse-midwifery program, where she also serves as program lead. Dr. Zielinski guest lectures across other areas of nursing and healthcare disciplines. She has been preceptor to a number of nurse-midwifery students. Dr. Zielinski has served as the research advisor for undergraduate honors students as well as graduate students. She has been a speaker at many national and international conferences related to women's health topics such as midwifery, sexual health and pelvic floor disorders.
Affiliations / Service
American College of Nurse Midwives – Member 1993 to present (several service roles)
American Nurses Association
Michigan Nurses Association
Sigma Theta Tau – Rho Chapter, Member 1995 to present
Notable Awards / Honors
Fellow in the American Academy of Nursing - 2019
Fellow in the American College of Nurse Midwives - 2014
Best Podium Presentation, Research forum – American College of Nurse-Midwives Annual Meeting 2-13
Medical Activist Award – Women's Health Foundation 2011
ProQuest Distinguished Dissertation Award – Rackham Graduate School, University of Michigan 2010
Education
Ph.D. in Nursing and Certificate in Women's Studies, University of Michigan, Ann Arbor MI 2009
MS, Nurse Midwifery, University of Michigan, Ann Arbor MI 1995
BSN, University of Michigan, Ann Arbor, MI 1992
ADN, Kalamazoo Valley Community College, Kalamazoo, MI 1988
Publication Highlights
Hagen I, Bailey J, Zielinski R (2021) Outcomes of Expectant Management of Term Prelabor Rupture of Membranes. J Obstet Gynecol Neonatal Nurs e-pub ahead of print. https://www.jognn.org/article/S0884-2175(20)30354-3/fulltext.

Grabowski, A., Anderson, O., Zielinski, R. et al. (2020) Midwifery students better approximate their self-efficacy in clinical lactation after reflecting in and on their performance in the LactSim OSCE. Adv Simul 5, 28. https://doi.org/10.1186/s41077-020-00143-z.

Ackerson K & Zielinski R (2020) Adapting and Expanding Home-based Life Saving Skills to include Family Planning to Promote Maternal Health in South Sudanese Refugees. Women's Reproductive Health 7 (4) 259-275. https://doi.org/10.1080/23293691.2020.1820238.

Zielinski R, Roosevelt L, Nelson K, Vargas B, Thomas J (2020) Two pregnancies with anencephaly diagnosis: Case studies in relational decision making in the context of life-limiting fetal anomalies. Journal of Midwifery and Women's Health 65(6) 813-817. https://doi.org/10.1111/jmwh.13161.

Sadovnikova, A, Chuisano, S, Ma, K, Grabowski, A, Stanley KP, Mitchell, KB, Eglash, A, Plott, JS, Zielinski, R, Anderson, AS. (2020) Development and evaluation of a high-fidelity lactation simulation model for health professional breastfeeding education. International Breastfeeding Journal. 2020 Feb 17;15(1):8. doi: 10.1186/s13006-020-0254-5.

Bailey J, Zielinski R, Emeis, C, Kane Low, L (2019) A retrospective comparison of waterbirth outcomes in two United States hospital settings. Birth e-pub ahead of print. https://doi.org/10.1111/birt.12473.

Zielinski R (2019) BMI and Pregnancy/Childbirth: Risk Reduction or Fat Shaming? Women's Reproductive Health 2019 6:4, 242-244, DOI: 10.1080/23293691.2019.1653580.

Detwyler S, Zielinski R, Yashar B Certified Nurse-Midwives' Experiences with Provision of Prenatal Genetic Screening (2019) The Journal of Perinatal & Neonatal Nursing 33:4, E3–E14 2019 DOI: 10.1097/JPN.0000000000000440.

Berhe S, Bayray, Berhe A, Teklu Y, Desta A, Araya T, Zielinski R, Roosevelt L (2019) Levels and determinants of postnatal care utilization in Tigray, Northern Ethiopia: a community based cross-sectional studyhttps://doi.org/10.1371/journal.pone.0221161.

Bailey J, Zielinski R, Bell C "Just in case" intravenous access in labor: Timing of placement in lower risk women during spontaneous labor and vaginal birth." Journal of Midwifery & Women's Health 2019 https://doi.org/10.1111/jmwh.13046.

Zielinski R, Lagerwey M. (2018) Living and Working at Oasis Hospital: Recollections of Missionary Nurses. International Bulletin of Missionary Research 2018. https://doi.org/10.1177/2396939318808933. https://journals.sagepub.com/doi/full/10.1177/2396939318808933.

Ackerson K, Zielinski R.(2018) 'Family planning will mean that there will not be any babies' - Knowledge, beliefs, and acceptance of contraception among South Sudanese women. Clinical Obstetrics, Gynecology and Reproductive Medicine 4 (2) 1-5 doi: 10.15761/COGRM.1000212.

Roosevelt L, Deibel M, Zielinski R. (2018) Achieving competency in vaginal examinations: the challenge of balancing student learning needs with best practice in maternity care. Midwifery 16 39-41bhttps://doi.org/10.1016/j.midw.2018.02.016.

Ackerson K, Zielinski R. Factors influencing use of family planning services and methods in women living in Sub-Saharan Africa refugee camps and surrounding areas: A review of the literature. Midwifery 2017; 54: 35-60. https://doi.org/10.1016/j.midw.2017.07.021.

Zielinski R, Kane Low L, Smith AR, Miller JM. Body after baby: A pilot survey of genital body image and sexual esteem following vaginal birth. Int J Womens Health. 2017;13(9):189-198. http://dx.doi.org/10.2147/IJWH.S123051.
Download CV