Denise M. Saint Arnault, PhD, RN, FAAN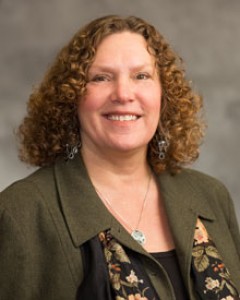 Professor
Department of Health Behavior and Biological Sciences
Room 2303 NURS1
University of Michigan School of Nursing
400 North Ingalls Building
Ann Arbor, MI 48109-5482
Telephone: (734) 615-0537
Fax: (734) 936-5525
Denise Saint Arnault is accepting new PhD students.
Interests
Women's mental health
Immigrant women
Culture and mental health
Gender specific mental health risks
Transcultural psychiatry
Dr. Saint Arnault's research centers on gender, cultural and social influences on mental health, trauma recovery, and help seeking. She develops and tests her Cultural Determinants of Help Seeking theory in research with women in the U.S., Ireland, Japan, Brazil, Italy and Portugal. In this research, she uses mixed methods to discover how distress experiences, culturally based meanings (such as stigma and sense of coherence), social support, and social negativity impact the help seeking journey. Her Clinical Ethnographic Narrative Interview (CENI) provides a transcultural method that allows people to explore the cultural and social influences in their search for health, and also promotes self-awareness and active engagement in the help-seeking process. She also examines cultural factors that influence meaning, expectation, and expression of depression. She examines the importance of physical as well as emotional symptom experience for people from a variety of cultures. In addition, Dr. Saint Arnault focuses on the impact of gender-based trauma on mental health, functioning and quality of life. She is currently researching mind-body and culturally tailored interventions to promote mental and physical health for women from a variety of cultures.
Current Research Grants and Programs
The feasibility of the use of Biodynamic Therapy to enhance quality of life in women who have experienced trauma, PI, Safe Ireland (National Domestic Violence Agency)
U-M Center for Complexity and Self-management of Chronic Disease, Pilot Project PI (NINR)
Multicultural feasibility study examining the barriers and facilitators of help seeking after gender-based violence, PI (U-M Institute for Research on Women and Gender)
CENI group intervention for Japanese women (U-M Center for Japanese Studies)
Culturally responsive help seeking promotion for East Asian immigrant women in primary care (pending NIH RO1)
Teaching
Dr. Saint Arnault's teaching focuses on Psychiatric and Mental Health nursing care. She specializes in mood disorders and women's mental health. She has published chapters in Psychiatric nursing textbooks of cross cultural psychiatric nursing. She has developed and taught courses ranging from the fundamentals of psychiatric nursing to international and global health, cultural competency in nursing, qualitative and mixed research methods, philosophy of the natural and social sciences, community based ethnography, clinical ethnography, concepts of the self across cultures, transcultural psychiatry and comparative health care (US and Japan). She is passionate about developing and teaching broad-based evidence to inform culturally relevant psychiatric nursing care for diverse populations, and the use of creative methods to enhance our knowledge development.
Affiliations / Service
Member, American Academy of Nursing
Research Chair, USA Body Psychotherapy Association
President, Council of Nursing and Anthropology, 2005-2011
Chairperson, Research Committee, Michigan State University, 2006-2011
Chairperson, Undergraduate Program Committee, Michigan State University, 2002-2006
Member, Council of Nursing and Anthropology, 2001-2004
Education
PhD, Wayne State University, Detroit, MI 1998
MS, University of Michigan, Ann Arbor, MI 1989
BS, Grand Valley State University, Allendale, MI 1980
Publication Highlights
Saint Arnault, D.M. (2014). The Mental Health System in Japan, in James Babb (Ed.), Handbook of Modern Japanese Studies. Sage: Thousand Oaks, CA.

Saint Arnault, D.M. (2014). The integration of grounded theory within clinical ethnographic research, in M. de Chesnay (Ed.) Springer Series on Qualitative Nursing Research, Volume 1: Grounded Theory. New York: Springer.

Shaku, F. and Saint Arnault, D.M. (2014). Measuring the effects of Zen training on quality of life and mental health among Japanese monk trainees: a cross-sectional study. Journal of Alternative and Complementary Medicine.

Saint Arnault, D.M. (2014). Research Studies in Domestic Violence: Biodynamic Healing. Athlone, Ireland: SAFEIreland.

Saint Arnault, D.M. and O'Halloran, S. (2014). Qualitative dimensions of healing from trauma. C. Young (Ed.) The Body in Relationship: Self-Other-Society" EABP-ISC Congress: Lisbon, Sept 2014

Saint Arnault, D.M. & Shimabukuro, S. (2012). The Clinical Ethnographic Interview: A user-friendly guide to the cultural formulation of distress and help seeking. Transcultural Psychiatry 49(2): 302-322

Saint Arnault, D.M. & Fetters, M. (2011). RO1 Funding for mixed methods research: Lessons learned from the "Mixed-Method Analysis of Japanese Depression" project. Journal of Mixed Methods Research, DOI:10.1177/1558689811416481.

Saint Arnault, D.M. and Roels, D. (2011). The maintenance of conformity: Social networks among Japanese women living in America. International Journal of Culture and Mental Health. DOI: 10.1080/17542863.2011.554030

Bay, E., Sikorskii, A., Saint Arnault, D.M. & Gao, F. (2009). Sex differences in depressive symptoms and their correlates. Journal of Neuroscience Nursing, 41(6), 298-309.

Saint Arnault, D.M. (2009). Cultural determinants of help seeking: A theoretical model for research and practice. Theory for Research and Practice, 23(4):259-278.

Saint Arnault, D.M. and Kim, Oksoo. (2008). Asian idioms of distress? Somatic distress symptoms in Japanese and Korean women. Archives in Psychiatric Nursing.

Saint Arnault, D. M., Sakamoto, S., & Moriwaki, A. (2006). Somatic and depressive symptoms in female Japanese and American students: A preliminary investigation. Transcultural Psychiatry.

Saint Arnault, D. M., Sakamoto, S., & Moriwaki, A. (2005). A cross-cultural study of the experiential structure of emotions of distress: Preliminary findings in a sample of female Japanese and American college students. Psychologia: International Journal of the psychology of the Orient.

Saint Arnault, D. M., Sakamoto, S., & Moriwaki, A. (2005). The association between negative self-descriptions and depressive symptomology: Does culture make a difference? Archives of Psychiatric Nursing, 19(2):93-100.

Saint Arnault, D.M. (2003). The Japanese. Encyclopedia of Medical Anthropology (Vol 1). Yale University.

Saint Arnault, D.M. (2002). Help seeking and social support among Japanese sojourners. Western Journal of Nursing Research, 24(3), 295-306.

Saint Arnault, D.M. (2001). Culturally relevant mental health nursing. In E. Varcarolis (ed.), Foundations of Psychiatric Nursing (4th ed.), p. 144-163. Philadelphia: W.B. Saunders Company.
Download CV