Alum's Endowed Scholarship Helps Michigan Nurses Effect Change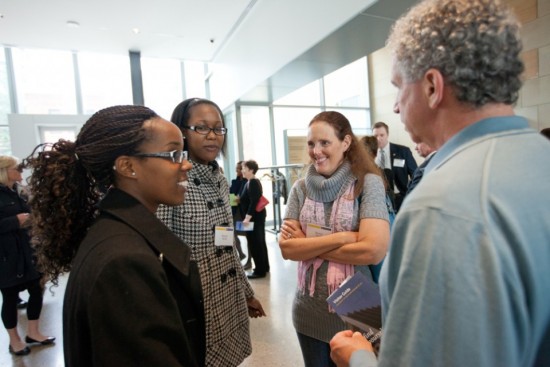 Since 2005, the Denise Shough Jacob Endowed Scholarship has provided financial support for first-generation students from Detroit, opening new doors for a diverse group of Michigan Nurses and empowering a push for more equitable health care in underserved communities.
The full-ride scholarship was established by alumna Denise Jacob (BSN '77, Ph.D. '97) and her husband, Jamie, to make a world-class nursing education more accessible for students who graduated from Detroit Public Schools. "Nursing is such a great career path, and I believe the U-M School of Nursing provides a stellar education," Jacob said. "We would not have created this scholarship without my experiences at the School of Nursing, so it was an obvious choice to help provide that opportunity for others."
Personal support
To date, nine Jacob scholars have graduated from the School of Nursing, and two are actively pursuing their undergraduate degrees. For Jacob, the scholarship is an opportunity for mentorship and lasting connections. She meets with scholarship recipients throughout the year, sharing insight from her 35-year career in health care, which included roles in staff nursing, administration, education and research. For the past decade, Jacob has had a dedicated focus on health equity and access as a board member of Planned Parenthood of Michigan.
"I'm interested in their experiences, and I get to serve as somewhat of a cheerleader for them, which I really enjoy," she said. "Our graduates are out there doing great work, and I'm incredibly proud of every single one of them."
Jacob knows that scholars can also play an important role promoting nursing as a viable and rewarding career path in an environment where it may often seem unattainable. "It's always our hope that these scholars can serve as role models in their communities, so just knowing about this scholarship could motivate younger students to consider a nursing career," she said. "It's a complex and demanding education because it's a complex and demanding role, and sometimes people don't realize what it takes."
Success to shape the future
The impact of the Shough Jacob scholarship goes beyond the individual. What started as a means to make nursing education more accessible for select students has grown with the realization that their personal successes can contribute to a greater understanding of health inequities and better care for communities like Detroit.
"We need to have more people from underrepresented backgrounds become health care providers," Jacob said. "Patients need to see nurses who look like them, who have a better understanding of their life experiences. That translates into more culturally appropriate interventions, more confidence in one's provider and ultimately better health outcomes."
Moving our mission forward
The Shough Jacob scholarship exemplifies the U-M School of Nursing's longstanding mission to advance health equity in local and global communities. It's a mission that led to the establishment of the school's new Office of Health Equity and Inclusion. Led by Chief Health and Academic Equity Officer, Rushika Patel, Ph.D., the office will continue to advance academic diversity, equity and inclusion (DEI) while serving as a platform for organized activities to address health disparities across populations. It will provide resources, support and growth opportunities for students, faculty and staff and be home to the school's student resolutionsofficers and undergraduate DEI faculty consultants. The office will also examine curriculum, teaching and research to build a more diverse pipeline of nursing professionals and perspectives while also exploring the School of Nursing's potential to facilitate health equity in larger contexts beyond the U-M community. "The forces impacting equity in health and nursing education are dynamic, complex and deeply interrelated," said U-M School of Nursing Dean Patricia D. Hurn, Ph.D., RN, FAAN. "The last year and a half's pandemic has emphasized that we must dare to challenge and change the consistent health disparities in our state, country and globally. This office will highlight the work of those making significant contributions to equity in the School of Nursing, U.S. and broader global community while working to constantly strengthen our individual and collective impact in these critical areas."
Where are they now?
Dajai Livingston, BSN, CNM
(BSN '13, MSN '17)
Since earning the Shough Jacob scholarship in 2008, as a graduate of Renaissance High School in Detroit, Dajai Livingston has gone on to earn her BSN and MSN from the U-M School of Nursing. While she was a graduate student, Livingston studied abroad in Uganda for a month, where she worked closely with midwives, gaining additional insight on physiologic birth while working with underserved populations. She is currently a Certified Nurse Midwife at Ascension Providence Hospital and working toward earning her DNP
Advice to future scholars
"There are endless possibilities in nursing. Aim high and do what you love! Build a network of supportive people and maintain communication. Develop healthy study, work and life habits! Remember, give yourself grace and know you will always be learning."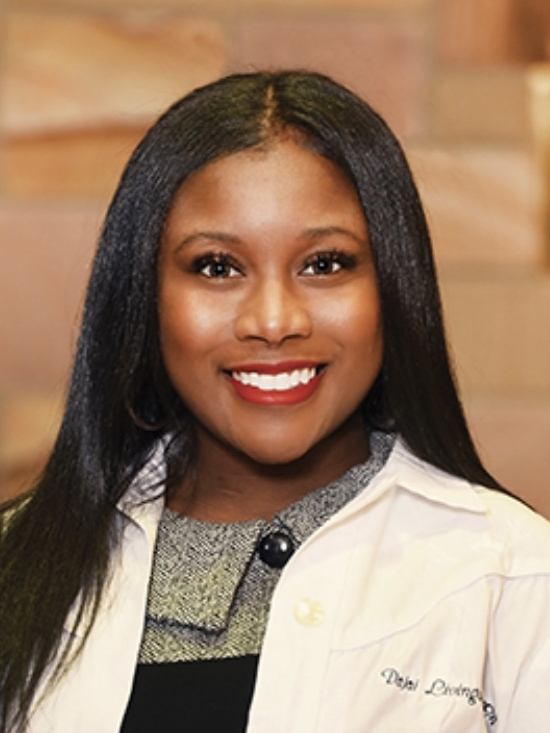 Make a gift to support students and research endeavors at the U-M School of Nursing.