Black COVID patients: Less medical follow-up, longer return-to-work delays, more hospital readmissions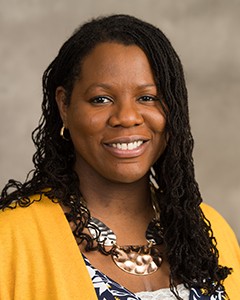 African American COVID-19 patients had the least physician follow-up and the longest delays in returning to work, a University of Michigan study found.
Nonwhite (Black, Asian, Latinx) patients also were most likely to be readmitted to the hospital within 60 days of release, according to the study, which characterizes health disparity trends among COVID-19 patients in Michigan that the pandemic has illuminated nationwide.
Sheria Robinson-Lane, assistant professor at the University of Michigan School of Nursing, and her team looked at health disparities in 2,217 COVID-19 patients discharged from Michigan hospitals in the past year and evaluated 60-day patient outcomes by race and ethnicity.
"Compared to white patients, Black patients were most likely to be furloughed (not necessarily related to health) and less likely to receive modified duties related to ongoing health issues," Robinson-Lane said. "Those who were not able to return to work had ongoing long COVID symptoms like fatigue, weakness, shortness of breath and a persistent cough."
Preexisting conditions may have influenced these health trajectories, and higher readmission rates for nonwhite patients could be due to several factors, she said.
"In addition to being more likely to have some underlying health conditions, there is a long history of bias and a low prioritization of the health of persons of color by health care providers," Robinson-Lane said. "In at least one study of COVID emergency room visits, which we cited in our paper, patients most likely to be sent home from the emergency room and then readmitted within 72 hours after presenting with COVID symptoms were Black."
About 41% of patients who were discharged from hospitals to extended care facilities initially came from home, rather than from nursing homes and other health care facilities.
Read more from Michigan News.