Unparalleled clinical learning
The U-M School of Nursing's clinical curriculum lets you put theory into practice as faculty clinicians guide you through high-tech simulation exercises and hands-on care with real patients in hospitals, health departments, community centers and much more.
Your clinical education includes a multitude of learning experiences in two distinct settings:
Simulated patient care with advanced training technologies in the Clinical Learning Center.
Direct care for real patients in real clinical sites, from units within major health systems and hospitals to community based facilities and specialty locations.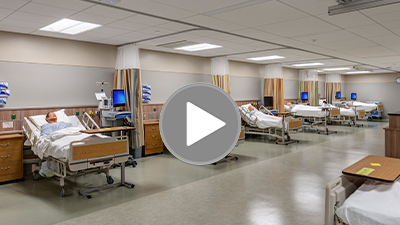 The state-of-the-art clinical learning facility at the U-M School of Nursing engages the whole student. Focusing on active learning fosters greater understanding and advanced clinical reasoning.
From simulation rooms housed with high-fidelity manikins for replicating realistic health care situations to skills labs for honing basic and advanced skills, this environment enables students to apply their knowledge of nursing theory in an interactive and challenging yet safe and supportive environment. Students are active participants in the learning process, gaining both experience and confidence.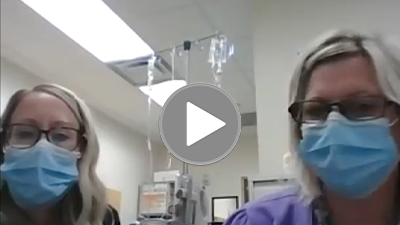 A closer look at a clinical rotation

U-M Medical School Educational Nurse Coordinator Sue Roebuck, RN, and Nurse Mentor Jenny Hahn, RN, talk about what it's like to guide junior BSN students through their pediatric clinical rotation in Michigan Medicine's Department of Pediatrics.
Faculty Q&A: Clinical Assistant Professor Melissa Bathish
Gain confidence and experience in a state-of-the-art skills lab and simulation suites, where you will work with high-fidelity manikins in safe scenarios that replicate everything you encounter in a real clinical setting. Learn more from Clinical Assistant Professor and CLC Co-Director Melissa Bathish, Ph.D., RN, CPNP-PC:
When do students start working in the Clinical Learning Center?
Melissa Bathish: That really starts right off the bat sophomore year. Every week, students will work in their clinical groups with their instructor, using the low-fidelity manikin in the skills lab with all of the supplies and equipment necessary to learn those foundational nursing skills they'll need in order to hit the ground running in the clinical setting the following semester.
What are some of the most exciting aspects of learning in the CLC?
MB: Definitely the high-fidelity manikin: they breathe, they cough, they seize, they blink, they have pulses, and you're working in a simulated environment that looks exactly like a hospital room. If you're working with a manikin that can actually birth a baby, that's amazing, right? Then in the skills lab, we have an environment that's almost an exact replica of a hospital unit. We have 12 beds, a nursing station, a Pyxis machine to dispense medications — it's about as real as you can get. There is a lot of space for students to utilize so they can get comfortable in that setting.
How else do students use the CLC?
MB: We have a lot of students who come down to the CLC just to hang out, study and work in groups. We have a lot of sitting areas, including tables that overlook the nature preserve behind the School of Nursing, so it's very conducive to that. We also have an amazing lounge area with couches, chairs and booths. Students come in all the time to use computers, printers, whiteboards and maximize the CLC as a studying space.
How should nursing students approach their experiences in the CLC?
MB: I like to say it's a space where you should feel comfortable being uncomfortable. You are going to be put on the spot in scenarios where you have to use your clinical reasoning and critical thinking skills. You may not know how to proceed in a situation that's unfolding right in front of you, but it's better to be uncomfortable here than to be uncomfortable in the clinical setting.
How does the CLC's teaching model prepare students to succeed when caring for real patients?
MB: Our model is unique, and it has been very successful. Faculty members are now with their students in both the simulation and clinical settings, so they have a well-rounded perspective. Faculty members get to see students at work in both situations, and in the CLC, they can create a specific patient situation to provide the right learning opportunity. Because clinical faculty members are part of the whole experience, they can see exactly what students are doing in the simulation setting and coach them safely.
Is the CLC available for students who may need extra help?
MB:  If we have a student who's struggling, we can set up one-on-one time with our instructional aides in the lab. We have a binder of case studies — actual cases from the hospital that have been de-identified — which we can use to help students work on their clinical and critical thinking skills.
---
Clinical and observational experiences begin during your sophomore year and cover a number of important focus areas:

Therapeutic nursing care I, II and III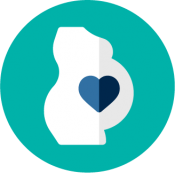 Reproductive health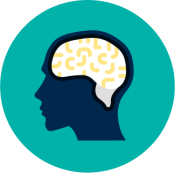 Behavioral health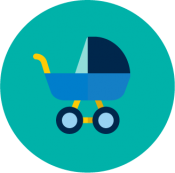 Infants, children and adolescents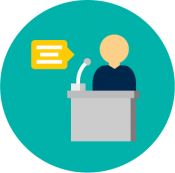 Leadership for professional practice improvement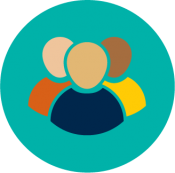 Population health