Take your education further as an Honors student
The U-M School of Nursing's Undergraduate Honors Program provides special opportunities for research, mentorship and more. Honors students go beyond the standard BSN curriculum to engage in research and other scholarly work to build knowledge and skills that set them apart in graduate studies and position them for career opportunities outside of traditional clinical practice.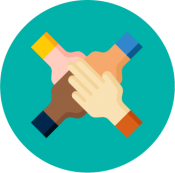 Participate in a student mentorship program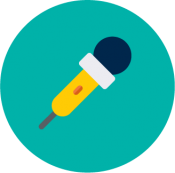 Attend speaker presentations, professional meetings, and shadow specialized practitioners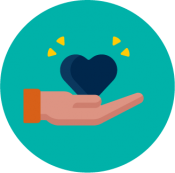 Cultivate leadership abilities through community service and Honors Program activities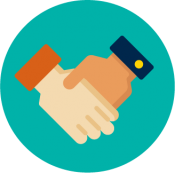 Interact with leaders in the nursing profession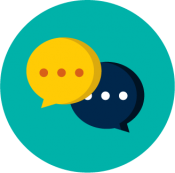 Engage with faculty in small group settings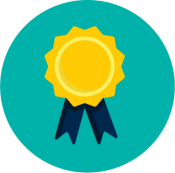 Learn through special Honors seminars
Student Q&A: Griffin Klaft

Senior Griffin Klaft entered the School of Nursing as a first-year student and joined the Honors program his sophomore year. As an Honors student, Griffin has worked closely with Assistant Professor Deena Kelly Costa, Ph.D., RN, FAAN, on research related to ICU teams and caring for mechanically ventilated patients.
Why did you decide to become an Honors student?
Griffin Klaft: I had some research experience through the Undergraduate Research Opportunities Program, where I had an opportunity to work with an interdisciplinary team in a hospital. I loved it, and I decided to apply for the Honors Program because I wanted to have that same kind of experience through the School of Nursing.
What are some skills you've been able to develop through your Honors experiences?
GK: Through faculty connections in the Honors program, I've picked up a number of valuable professional skills. Learning how to present data has been especially important. You present data all the time in the hospital, whether it's talking to physicians about the results of blood gas test or talking to the respiratory therapist about the settings on a ventilator, you're presenting data. And you need to be able to do it in an efficient, clear and organized manner.
How have you benefited from working with a faculty mentor?
GK: Dr. Costa has not only allowed me to work on my own research project but also feel like part of her team, connecting with other researchers and attending their team meetings. I was always interested in research, but this experience has propelled me into this field. I love taking the challenges you encounter in the clinical setting and investigating them to find out how we can make things better. Working with Dr. Costa has been an opportunity like no other, and looking back, it shows how the School of Nursing has allowed me to do something I've always wanted to accomplish.
What is the time commitment required to be an Honors student?
GK: Your mentors understand that you're an undergraduate student, and they know your schedule is hectic. The faculty and staff you work with are really accommodating and help make sure you have a good balance of time to work on your Honors projects and complete your normal coursework. Having that kind of support makes being in the Honors Program not just doable but enjoyable.
How do you think your Honors experience will help you after graduation?
GK: Michigan nurses are sought after, and I'm starting to realize that more as I apply for jobs. When students come out of the Honors Program, we have so many unique skills to offer, and I think the knowledge we bring to the table is beyond that of most new nursing graduates. The Honors Program and my BSN education have shown me that nurses serve the critically important role of improving patient care. I've been able to take my research experiences and clinical training and bring those together in the hospital.
Find out more about the U-M School of Nursing Honors Program, including detailed information about program requirements and the application process. 
 
Discover how student organizations can help you make lasting connections →