Yvonne M. Abdoo, PhD, RN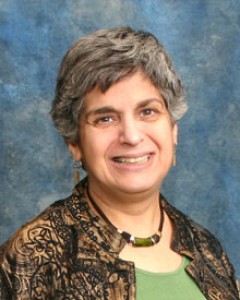 Assistant Professor Emerita
Room 1177 NURS1
University of Michigan School of Nursing
400 North Ingalls Street
Ann Arbor, MI 48109-5482
Telephone: (734) 936-3681
Fax: (734) 647-2416
Interests
Healthcare IT
Data technologies
Technology implementation
Improving patient flow to smooth nursing workload requirements
Work measurement & nurse staffing
Dr. Abdoo focuses on systems research, namely the delivery of high quality, efficient, and effective health services; information technology; and the evaluation and implementation of new technologies to apply to nursing and the health care delivery sector. The underlying theme in her research bridging technology with the end user and developing accurate, robust, user friendly, and technologically advanced information systems that enhance patient safety and unite clinical practice, research, and management. Based on her expertise in these areas, Dr. Abdoo has published and consulted on systems and database design, bar coding and other data input technologies in clinical practice, and data input technologies in research.
Current Research Grants and Programs
The Impact of a Computerized Provider Order Management System on Nursing Workflow and Clinical Information Flow
Forecasting model for nurse staffing
Nursing experience levels and impact on nurse staffing
Teaching
Dr. Abdoo teaches quality and operations management in the Heath Systems, Nursing Leadership and Effectiveness Science graduate program, as well as information technology concepts at both the undergraduate and graduate levels. She was one of the lead faculty in launching the off-campus RN BSN completion programs in Flint, Kalamazoo, and Traverse City through the development of self-instructional materials (pre-computers). She has also been actively involved in distance learning through technology. As an advocate for implementing technology that benefits its users, she tries to incorporate the latest technology in her instruction (e.g. PDAs, audience response clickers).
Affiliations / Service
Member, State of Michigan's New Medical Technology Advisory Committee (NEWTAC)
Member, American Medical Informatics Association
Member, Health Information Systems Society
Member, American Nurses Association
Education
PhD, University of Michigan, Ann Arbor, MI, 1987
MSN, Wayne State University, Detroit, MI
BSN, Mercy College of Detroit, Detroit, MI
Publication Highlights
Delaney, C, Brennan, P., McDaniel, A. Jones, J., Keenan, G., & Abdoo, Y. (2006). "Building Informatics Capacity through Virtual University Consortium" in Weaver, C.A., Delaney, C.,Weber, P., & Carr, R. Nursing and Informatics for the 21st Century: An International Look at the Trends, Cases, and the Future Chicago, IL: Healthcare Information and Management Systems Society.

Abdoo, Y. M., Lusk, S. L., Fisher, C. S., Ronis, D. L., & Kowalski, R. J. (2001). Benefits of a nurse directed over the counter medication dispensing system in an automotive plant. AAOHN Journal, 49(9).

Abdoo, Y. M. (2000). Staffing and scheduling. In Simms, L., Price, S., & Ervin, N. (3rd Ed.), The professional practice of nursing administration. New York: Delmar Publishers, Inc

Williams, R.A., Hagerty, B.M., Hoyle, K., Yousha, S.M., Abdoo, Y.M., Andersen, C., & Engler, D. (1999). Research from afar: Considerations for conducting an off-site research project. Journal of Professional Nursing, 15(5), 288-293.

Abdoo, Y. M. (1992). Designing a patient care medication and recording system to improve patient care using bar coding. Computers in Nursing, 10(3), 116-120.