Yasamin Kusunoki, PhD, MPH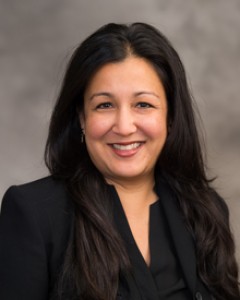 Assistant Professor
Department of Systems, Populations and Leadership
Room 4156 400NIB
University of Michigan School of Nursing
400 North Ingalls Building
Ann Arbor, MI 48109-5482
Institute for Social Research
Population Studies Center and Survey Research Center
426 Thompson St., Room 2254
Ann Arbor, MI 48106-1248
(734) 615-3536
fax: (734) 763-1428
Telephone: 734-764-3847
Fax: 734-647-2416
Interests:
Intimate partner violence
Sexual health
Gender, racial/ethnic, and socioeconomic disparities
Neighborhood contextual influences
Population health
Dr. Kusunoki's research focuses on understanding sources of gender, racial/ethnic, and socioeconomic disparities in reproductive health behaviors and outcomes during adolescence and emerging adulthood, particularly the role of young people's social contexts such as their intimate relationships, families, neighborhoods, and schools. She is Co-I on the NICHD-funded, longitudinal study, the Relationship Dynamics and Social Life (RDSL), which investigates the dynamic factors that contribute to the risk of unintended pregnancy during emerging adulthood. She is PI on an NICHD-funded R03 and several internal grants from the Population Studies Center and the Institute for Research on Women and Gender using these data to examine the correlates and consequences of intimate partner violence. She is a Co-I on an NICHD-funded R03 that investigates trajectories of sexual violence victimization and perpetration among adolescents in middle and high school and a Co-PI on an Injury Center pilot grant studying attitudes and behaviors related to sexual violence perpetration among emerging adults. She is also conducting translational research funded by MICHR and the Injury Center that is collecting pilot data on intimate partner violence and reproductive coercion experiences among women in reproductive health clinic settings in order to inform the development of an intimate partner violence and reproductive coercion intervention.
Current Research Grants and Programs:
Preventing Intimate Partner Violence Among College Students: An Adaptation of the iCON Web-based Application. University of Michigan Office of Research, UMOR, 11/01/2016-10/31/2018, PI.
Leveraging Social Media to Inform Prevention and Intervention Efforts to Reduce Sexual Violence among Adolescents & Emerging Adults. University of Michigan Injury Center, UMIC, 06/01/16-5/31/2017, Co-PI.
Understanding Adolescent Sexual Violence: A Longitudinal Examination of Gender and Associated Risk Factors. National Institute of Child Health and Human Development, R03 HD087520, NICHD, 05/01/2016-04/31/2018, Co-I.
Establishing a Community-University Partnership to Improve Women's Reproductive Health. Michigan Institute for Clinical and Health Research, MICHR, ,04/11/16-04/10/2017, PI.
The Dynamics of Intimate Partner Violence. National Institute of Child Health and Human Development, R03 HD080775, NICHD, 04/01/2015-03/31/2017, PI.
Distal Determinants of Variation in Unintended Fertility. National Institute of Child Health and Human Development, R01 HD078412, NICHD, 07/01/2014-06/30/2018, Co-I.
Teaching
Dr. Kusunoki's teaching philosophy is grounded in her experiences as a student, teacher, and mentor. She has trained and mentored undergraduate and graduate students on both survey research methods and substantive topics. Her main goals for student learning are the acquisition of information and the development of three key skills: critical thinking, problem-solving, and the ability to articulate ideas both verbally and in writing. These skills are not only necessary to learn the information being taught but will also help students realize their career and life-long objectives. She is currently teaching Research Synthesis for DNP students in the School of Nursing and guest lecturing on topics that include adolescent development, adolescent sexual and reproductive health, unintended pregnancy, and intimate partner violence in a number of courses in the School of Public Health.
Affiliations / Service
Member, Population Association of America, 2000-present (service roles in 2010, 2013, 2015, 2016)
Member, School of Nursing Dean's Centennial Seminar Series, CAsCAid, 2016-present
Member, Society of Family Planning, 2014-present
Notable Awards / Honors
PTSP Scholar, Michigan Institute for Clinical and Health Research and the Injury Center, University of Michigan, 2014-2016
NICHD Postdoctoral Fellow, Population Studies Center, Institute for Social Research, University of Michigan, 2007-2010
Education
PhD, University of California at Los Angeles, 2007
MPH, University of California at Los Angeles, 1999
BS, University of California at San Diego, 1996
Publication Highlights
Kusunoki, Y, Barber, JS, Ela, EJ, Buceck, A. 2016. "Black-White Differences in Sex and Contraceptive Use Among Young Women." Demography, 53(5): 1399–1428.

Barber, JS., Kusonoki, Y, Gatny, HH, Schulz, P. 2016. "Participation in an Intensive Longitudinal Study with Weekly Web Surveys Over 2.5 Years." Journal of Medical Internet Research, 18(6) e105.

Wu, J, Kusunoki, Y, Ela, EJ, Barber, JS. 2016. "Patterns of Contraceptive Consistency among Young Adult Women in Southeastern Michigan: Longitudinal Findings Using Journal Data." Women's Health Issues, 26(3): 305-312.

Hayford, S, Benjamin Guzzo, K, Barber, JS, Kusunoki, Y. 2016. "Perceived Costs and Benefits of Early Childbearing: New Dimensions and Predictive Power." Perspectives of Sexual and Reproductive Health, 48(2): 83-91.

Barber, JS., Gatney, HH, Kusunoki, Y, Schulz, P. 2016. "Effects of Intensive Longitudinal Data Collection on Pregnancy and Contraceptive Use." International Journal of Social Research Methodology, 19(2): 205-222.

Chang, T, Davis, MM, Kusunoki,Y, Ela,EJ., Hall, K, Barber, JS. 2015. "Sexual Behavior and Contraceptive Use among 18-19 year old Adolescent Women by Weight Status: A Longitudinal Analysis. Journal of Pediatrics, 167(3): 586-592.

Barber, J.S., Kusunoki, Y., & Budnick, J. (2015). Women not enrolled in four-year universities and colleges have higher risk of sexual assault. Council on Contemporary Families

Fakih, S., Batra, P., Gatny, H., Kusunoki, Y., Barber, J.S., & Farris, K.B. (2015). Young women's perceptions and experiences with contraception supply in community pharmacies. Journal of American Pharmacists Association, 55(3), 255-264

Hall, K., Kusunoki, Y. Gatny, H., Barber, J.S. (2015). Social discrimination, stress, and risk of unintended pregnancy among young women. Journal of Adolescent Health, 56(3), 330-337

Gatny, H., Kusunoki, Y. Barber, J.S. (2014). Pregnancy scares and subsequent unintended pregnancy. Demographic Research, 31(40), 1229-1242

Hall, K., Kusunoki, Y., Gatny, H., & Barber, J.S. (2014). Stress symptoms and frequency of sexual intercourse among young women. Journal of Sexual Medicine, 11(8), 1982-1990

Hall, K., Kusunoki, Y., Barber, J.S., & Gatny, H. (2014). The risk of unintended pregnancy among young women with mental health symptoms. Social Science and Medicine, 100, 62-71

Barber, J.S., Kusunoki, Y., Gatny, H., & Yarger, J. (2013). Young women's relationships, contraception, and unintended pregnancy in the United States. In A. Buchanan & A. Rotkirch (Eds.), Fertility Rates and Population Decline: No time for children? Basingstoke, UK: Palgrave Macmillan

Barber, J.S., Kusunoki, Y., & Gatny, H. (2011). Design and implementation of an online weekly survey to study unintended pregnancies. Vienna Yearbook of Population Research, 9, 327-334

Kusunoki, Y., & Upchurch, D.M. (2011). Contraceptive method choice among youth in the United States: The importance of relationship context. Demography, 48, 1451-1472