Sue Anne Bell, PhD, FNP-BC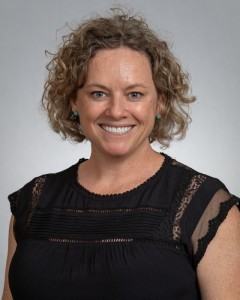 Assistant Professor
Department of Systems, Populations and Leadership
Room 4346 NURS1
University of Michigan School of Nursing
400 North Ingalls Building
Ann Arbor, MI 48109-5482
Telephone: (734) 647-0341
Fax: (734) 763-0681
Sue Anne Bell is accepting new PhD students.
Interests
Disaster preparedness
Health disparities
Acute and emergency care
Community resilience
Aging
Dr. Bell is a nurse scientist and family nurse practitioner, with expertise in disaster response, community health and emergency care. Her research focuses broadly on the health effects of disasters and the impact of climate change on human health within a health equity framework. She is particularly interested in the long-term impact of disasters on human's health, in developing policy that protects and promotes health throughout the disaster management cycle, and in the relationship between community resilience, health disparities and disasters. Dr. Bell is active in multiple emergency preparedness and response activities, including serving on federal panels, co-authoring books and advising on national policy issues. She is clinically active in disaster response through the U.S. Department of Health and Human Service's National Disaster Medical System with recent deployments to Hurricane Irma, Hurricane Maria and the California wildfires.
Affiliations / Service
Committee member, Best Practices to Assess Morbidity and Mortality after Large-Scale Disasters, National Academies of Medicine, Science and Engineering, 2019-2021
Health Scientist, Federal Emergency Management Agency, National Advisory Board, 2017-2023
Editorial Board, Journal of Emergency Nursing
Editorial Board, Prehospital and Disaster Medicine
Notable Awards / Honors
Invited testimony to the U.S. Senate Select Committee on Aging. "Inclusive Disaster Management." November 2021
Nurse Researcher Award, Emergency Nurses Association, 2021
National Academy of Medicine Emerging Leaders Forum Attendee, 2021
Fellow of the American Academy of Nursing, 2020
2020 National Healthcare Disaster Professional Certified Nurse Award, American Nurses Credentialing Center
DAISY Award for Extraordinary Nurses, University of Michigan, 2018
Education
Executive Leaders Program, Center for Homeland Defense and Security at the U.S. Naval Postgraduate School, U.S. Department of Homeland Security, Monterey, CA, 2022- present
National Clinician Scholars Program, 2016-2018
PhD, University of Michigan, 2014; Graduate Certificate in Women's Studies 2014
MSN, Emory University, 1999
BSN, The Florida State University, 1997
Publication Highlights
Bell, S.A., Krienke, L., Quanstrom, K. (2021). Alternate care sites during the COVID-19 pandemic: Implications for pandemic surge planning. Disaster Medicine and Public Health Preparedness.

Bell, S.A., Krienke, L., Dickey, S. DeVries, R. (2021). "Helping fill that gap:" A qualitative study of aging in place after disaster through the lens of home-based care providers. BMC Geriatrics.

Castner, J., Bell, S.A., Castner, M., Couig, M. (2021). National Estimates of the Reserve Capacity of the Emergency Nursing Specialty Workforce in the United States. Annals of Emergency Medicine.

Bell, S.A., Dossett, L., Eliason, J., Guntupalli, M., Dickey, K. Cepero, J., Coleman, D. (2021). T- minus ten days: The Role of an Academic Medical Institution in Field Hospital Planning. PreHospital and Disaster Medicine

Resnick, B, Zimmerman, S. & COVID-19 Task Force members. (Bell, S.A. as task force member). (2021). COVID-19 Recommendations for Research from The Gerontological Society of America COVID-19 Task Force. The Gerontologist. 61(2):137-140.

Bell, S.A., Klaza, K. Iwashyna, T.J., Norton, E. Davis, M.A. (2020). Long-Term Healthcare Provider Availability Following Large-scale Hurricanes: A Difference-in-Differences Study. PLOS One. 24;15(11):e0242823

Bell, S.A. Iwashyna, T.J., Chen, B., Zhang, X. Davis, M.A. (2020). All-cause hospitalizations among older adults after large-scale hurricanes: A self-controlled case series study. PreHospital and Disaster Medicine. 36(1):25-31

Bell, S.A., Banerjee, M., Griggs, J. Iwashyna, T.J., & Davis, M. (2020). The Effect of Exposure to Disaster on Cancer Survival. Journal of General Internal Medicine. http://doi.org/10.1007/s11606-019-05465-x

Bell, S.A., Horowitz, J. & Iwashyna, T.J. (2019). Health outcomes after disaster for older adults with chronic disease: A systematic review. The Gerontologist. https://doi.org/10.1093/geront/gnz123

Bell, S.A., Choi, H.J, Langa, K.M. & Iwashyna, T.J. (2019). Health Risk Behaviors after Disaster Exposure Among Older Adults. Prehospital and Disaster Medicine. 15:1-3. doi: 10.1017/S1049023X18001231

Bell, S.A., Abir, M., Choi, H.J., Cooke, C., & Iwashyna, T.J. (2018). All-cause hospital admissions among older adults after a natural disaster. Annals of Emergency Medicine. 71(6):746-754.e2. doi: 10.1016/j.annemergmed.2017.06.042