Sue Anne Bell, PhD, FNP-BC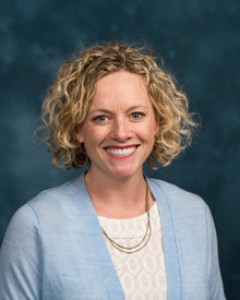 Clinical Associate Professor
Department of Health Behavior and Biological Sciences
Room 2181 400NIB
University of Michigan School of Nursing
400 North Ingalls Building
Ann Arbor, MI 48109-5482
Telephone: (734) 647-0341
Fax: (734) 763-0681
In the news:
Interests:
Disaster preparedness
Health disparities
Acute and emergency care
Dr. Bell is a nurse scientist and family nurse practitioner, with expertise in disaster response, community health and emergency care. Her research focuses broadly on the health effects of disasters and the impact of climate change on human health within a health equity framework. She is particularly interested in the long-term impact of disasters on human's health, in developing policy that protects and promotes health throughout the disaster management cycle, and in the relationship between community resilience, health disparities and disasters. She is active in multiple emergency preparedness and response activities, including serving on federal panels, co-authoring books and advising on national policy issues. Dr. Bell has practiced nursing and conducted research in multiple global settings including Ghana, Ethiopia, India, Cambodia and the Caribbean.
Press
Dr. Bell's research and commentary have been distributed by the Associated Press to news outlets across the U.S. Her work has recently been featured in The Conversation, Fortune Magazine and Modern Healthcare.
Affiliations / Service
Health Scientist, Federal Emergency Management Agency, National Advisory Board, 2017-2020
Board Member, Emergency Preparedness Committee, Emergency Nurses Association 2016-2018
Board Member, Nursing Section, World Association for Disaster and Emergency Medicine 2017-2019
Editorial Advisor, International Emergency Nursing
Editorial Board, Prehospital and Disaster Medicine
Notable Awards / Honors
Ella McNeil Award for Excellence in Community Health Nursing, University of Michigan School of Nursing, 2013
Education
National Clinician Scholars Program, 2016-2018
PhD, University of Michigan, 2014; Graduate Certificate in Women's Studies 2014
MSN, Emory University, 1999
BSN, The Florida State University, 1997
Publication Highlights
Bell, S.A., Abir, M., Choi, H.J., Cooke, C., & Iwashyna, T.J. (2017). All-cause hospital admissions among older adults after a natural disaster. Annals of Emergency Medicine.

Abir, M., Bell, S.A., Puppala, N. Awad, O., & Moore, M. (2017). Setting foundations for developing disaster response metrics. Disaster Medicine and Public Health Preparedness. 1-5. https://doi.org/10.1017/dmp.2016.173

Bell, S.A., Munro-Kramer, M., Eisenberg, M., & Lori, J. (2017). "Ebola Kills Generations": Qualitative discussions with Liberian healthcare providers. Midwifery, 45, 44-49. http://dx.doi.org/10.1016/j.midw.2016.12.005

Bell, S.A., & Folkerth, L. (2016). Women's mental health and intimate partner violence following natural disaster: A scoping review. Pre-Hospital and Disaster Medicine, 31(6). 648-657. https://doi.org/10.1017/S1049023X16000911

Abbott, P., Omollo, K., Hammond N., Bell, SA., Rana, G., Mutumba, M., Jiang, Y., & Mwensesi, R. (2016). An exploration of national policies and effective practices for electronic and mobile learning for nursing and midwifery education. Commissioned white paper. World Health Organization. UM Project/Grant #N020433.

Bell, SA (2016). Climate Change.....Are we prepared and ready? International Emergency Nursing, 26(1-2).

Lori, J. R., Rominski, S. D., Perosky, J. E., Munro, M. L., Williams, G., Bell, SA, Nyanplu, A. B., Amarah, P. N. M., & Boyd, C. (2015). A case series study on the effect of Ebola on facility-based deliveries in rural Liberia. BMC Pregnancy and Childbirth, 15(254).

Rominiski, S., Yakubu, J., Tagoe, N., Bell, SA. & Oteng, R (2015). The role of short-term volunteers in a global health capacity building effort: The Project HOPE-GEMC experience. Global Public Health, 8(23).

Bell, SA, Lori, J., Redman, R., & Seng, J. (2015). Understanding the Effects of Mental Health on Reproductive Health Post-Crisis: A Mixed Methods Approach. Health Care for Women International, 37(1).

Bell, SA, Lori, J., Redman, R., & Seng, J. (2015). Development of a Brief Screening Tool for Mental Health Assessment in Refugee Settings: A Psychometric Validation. International Journal of Nursing Studies, 52(7).

Bell, SA, Lori, J., Redman, R., & Seng, J. (2015). Psychometric Validation and Comparison of the SRQ-20 and SRQ-SIB among Congolese Refugee Women. Journal of Nursing Measurement. 23(1).

Martel, J., Oteng, R., Mould-Millman, NK, Bell, SA, Zakariah, A., Oduro, G., Donkor, P., & Kowalenko, T. (2014). The Development of Sustainable Emergency Care in Ghana: Physician, Nursing and Prehospital Care Training Initiatives. The Journal of Emergency Medicine, pii: S0736-4679(14)00635-0.

Bell, SA., Redman, R. Bam, V. Lapham, J., Tagoe, N., Yakubu, J. & Donkor, P. (2014.) Development of Emergency Nursing Specialization in Ghana: Successes and Challenges. International Journal of Emergency Nursing. 22(4):202-7.