Noël Arring, DNP, PhD, RN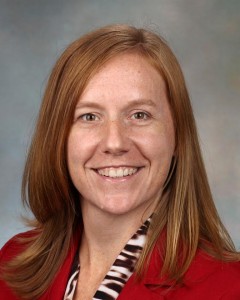 Assistant Professor
Department of Systems, Populations and Leadership
Room 4356 400NIB
University of Michigan School of Nursing
400 North Ingalls Building
Ann Arbor, MI 48109-5482
Telephone: (734) 763-8280
Fax: (734) 647-2416
Interests
Symptom Management
Integrative Health
Health Disparities
Evidence-Based Practice
Dr. Arring is a nurse leader with expertise in evidence-based practice, quality improvement, change management and research. In her nursing leadership roles, she spearheaded creating a culture of evidence-based practice, developed nursing research infrastructure and played a critical role in Magnet® designation. Her research mission is to improve the cancer care experience for cancer survivors and their caregivers. Her research focuses on addressing health disparities using western and integrative health interventions for cancer symptom management.
Current Research Grants and Programs
Virtual Reality Nature Experiences as an Intervention for Cancer-Related Cognitive Impairment. NRG Oncology Pilot Grant. Role: PI
Enhancing Sexual Health in Female Cancer Survivors. Breast Cancer Research Foundation. Role: Co-I
Self-administered Hypnosis for the Management of Hot Flashes: A Randomized Clinical Trial. 1R01AT009384-01A1 NIH/NCCIH. Role: Co-I
Teaching
Dr. Arring aims to be approachable and available as a mentor and educator. She strives to create an accessible educational environment that engages learners by employing innovative teaching strategies. She often employs flipped classroom and peer learning techniques to increase learner engagement and understanding.
Affiliations / Service
Member, American Nurses Association (ANA), 2010-Present
Member, Midwest Nursing Research Society, 2019-present
Member, Fatigue Study Group, Multinational Association of Supportive Care in Cancer (MASCC) 2019-Present
Member, Health Disparities Committee, NRG Oncology 2019-Present
Member, Cancer Survivorship and Symptom Control Committee, Quality of Life Committee, SWOG Cancer Research Network 2019-Present
Notable Awards / Honors
Leadership in Action Award: Nursing Research and Evidence-Based Practice Nurse Leader, Arizona Organization of Nurse Leaders, 2018
Jonas Nurse Scholar, 2016-2018
Excellence through Teamwork Award , Mayo Clinic, 2016
Excellence in Teamwork Award, Mayo Clinic, 2011
Education
Ph.D., Oregon Health & Science University, Portland, OR 2018
DNP, University of Massachusetts, Amherst, MA 2012
BA, University of Georgia, Athens, GA 1998
ADN, Community College of Southern Nevada, Las Vegas, NV 2003
Publication Highlights
Elkins, G.R., Rhodes, J.R., Biggs, M.L., Hickman, K., Williams, W., Arring, N.M., Barton D.L. (2021) Feasibility of Attention Restoration Theory-Driven Hypnotherapy for Fatigue in Cancer Survivors. International Journal of Clinical and Experimental Hypnosis.

Arring NM, Millstine D, Barton DL, Lyons KS, Girardo M, Hutson A, Nail LM. Trends in integrative medicine and health consults: differences between cancer survivors and patients without cancer. Support Care Cancer. 2020 Oct 14. doi: 10.1007/s00520-020-05815-0. Epub ahead of print. PMID: 33057818.

Arring, N. M., Barton, D. L., Brooks, T., & Zick, S. M. (2019). Integrative Therapies for Cancer-Related Fatigue. The Cancer Journal, 25(5), 349–356. https://doi.org/10.1097/PPO.0000000000000396. PMID: 31567463

Mangold, K & Arring, N.M. (2019) Advancing Professional Practice Through a Research and Evidence-Based Practice Festival. Nurse Leader, 1(17), p59-64.

Arring, N. M., Millstine, D., Marks, L. A., & Nail, L. M. (2018). Ginseng as a Treatment for Fatigue: A Systematic Review. Journal of alternative and complementary medicine, 24(7), 624-633. doi: 10.1089/acm.2017.0361.
Download CV