Nicole L. Boucher, PhD, RN, CPNP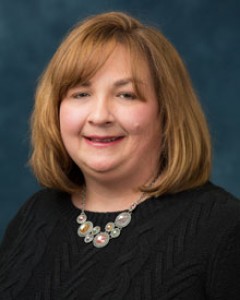 Clinical Assistant Professor
Department of Health Behavior and Biological Sciences
Room 4144 NURS2
University of Michigan School of Nursing
426 North Ingalls Building
Ann Arbor, MI 48109-2003
Telephone: (734) 647-0142
Fax: (734) 647-0351
Nicole Boucher is not accepting new PhD students.
Interests
Children's health
Parental influence
Parental feeding styles in relationship to children's body weight status
A pediatric Nurse Practitioner since 1997, Dr. Boucher's focus is in pediatric nursing with particular expertise in primary care of children and their families. Recently, she completed a study entitled "Parental Perceptions of Children's Body Weight Status" and, for her dissertation work, she is doing psychometric testing of the Child Feeding Questionnaire with parents of preschool-aged children. In addition to her research, Dr. Boucher maintains an active faculty practice in Brighton, MI.
Teaching
Dr. Boucher teaches courses in the undergraduate and graduate nursing programs (Complex Care and Pediatric Nurse Practitioner courses, respectively) and serves as a reader on N699 projects.. In addition, she conducts clinical site visits for students in the pediatric nurse practitioner program and also precepts pediatric nurse practitioner students at her clinical practice in Brighton, Michigan. When teaching nursing students, Dr. Boucher strives to foster the development of caring, safe practitioners. In this pursuit, she believes that students and faculty should work together and treat each other with respect, challenging one another to reach their maximum potential.
Affiliations / Service
President-elect, Michigan Chapter of the National Association of Pediatric Nurse Practitioners
Legislative/Health Policy Chair, Michigan Chapter NAPNAP
Fellow, National Association of Pediatric Nurse Practitioners
Member, Michigan Association of Pediatric Nurse Practitioners
President, MI-NAPNAP, 2018-present
Notable Awards / Honors
MI-NAPNAP PNP Preceptor of the Year, 2018
Education
PhD, Wayne State University, 2013
MS, University of Michigan, Ann Arbor, MI, 1997
BSN, University of Michigan, Ann Arbor, MI, 1994