Michelle Pardee, DNP, FNP-BC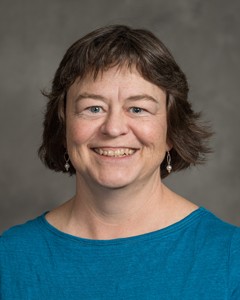 Clinical Associate Professor
Lead of Interprofessional Education and Practice
Department of Health Behavior and Biological Sciences
Room 4130 NURS2
University of Michigan School of Nursing
426 North Ingalls Building
Ann Arbor, MI 48109-2003
Telephone: (734) 647-0132
Fax: (734) 763-0681
Interests
Homeless youth
Human trafficking
Adolescents
Trauma-informed care
Interprofessional education & practice
The focus of Dr. Pardee's clinical scholarship is adolescent medicine, with her primary interests centering around healthcare for runaway and homeless adolescents, trauma-informed care and human trafficking. Dr. Pardee provides healthcare to adolescents and young adults at a school-linked health center.
Dr. Pardee's expertise in interprofessional education and practice, has her working on implementing interprofessional activities and clinical experiences for all nursing students.
Teaching
Dr. Pardee teaches within the DNP program and provides mentoring and guidance for students as they progress through their DNP scholarly project. She also teaches interprofessional courses which gives her an opportunity to learn from faculty across campus and mentor students from many programs.
Affiliations / Service
Member, Michigan Council of Nurse Practitioners
Member, National Organization of Nurse Practitioner Faculty
Member, Society for Adolescent Health & Medicine
Member, American Association of Nurse Practitioners (AANP)
Member, American Interprofessional Health Collaborative (AIHC)
Member, American Nurses Association (ANA)
Member, Sigma Theta Tau
Member, Executive Committee, University of Michigan Center for Interprofessional Education
Notable Awards / Honors
2019 Sigma Theta Tau, Rho Chapter: Excellence in Education Award
2015 U-M Provost's Teaching Innovation Prize: IPE clinical decision-making course
Education
DNP, Wayne State University, Detroit, MI, 2011
MS, University of Michigan, Ann Arbor, MI, 1995
BSN, University of Michigan, Ann Arbor, MI, 1988
Publication Highlights
Kuzma, E. K., Morgan, A., & Pardee, M. (2020). Implementing patient-centered trauma informed care for the perinatal nurse. Journal of Perinatal and Neonatal Nursing (JPNN). JPNN manuscript of the year for 2020/2021.

Pardee, M. (2019). Diagnosis and management of Hepatitis B & C. Nursing Clinics of North America.

Kuzma, E. K., Graziano, C., Shea, E., Schaller, F.V., Pardee, M., & Darling-Fisher, C. S. (2019). Improving LGBT health: Utilizing a standardized patient experience to educate APRN students. Journal of the American Association of Nurse Practitioners.

Li, Y., Cannon, L., Darling-Fisher, C. S., Pardee, M., Coolidge, L., Kuzma, E. (2019). "Current State of Trauma-Informed Education in the Health Sciences."Journal of Nursing Education. https://doi.org/10.3928/01484834-20190122-06.

Matsumoto, A., Pardee, M., & Casida, J. (2018). Application of Hotspotting in Acute Care Settings. AACN Advanced Critical Care. DOI: https://doi.org/10.4037/aacnacc2018XXX.

Pardee, M. (2018). Understanding Posttraumatic Stress Disorder: From assessment to treatment, 2nd edition. Western Schools; West Bridgewater, MA.

Pardee, M., Kuzma, B., Dahlem, C.H., Boucher, N., & Darling-Fisher, C. S. (2017). Current state of screening high-ACE youth and emerging adults in primary care. The Journal of American Association of Nurse Practitioners. DOI: 10.1002/2327-6924.12531.
Download CV