Michelle Pardee, DNP, FNP-BC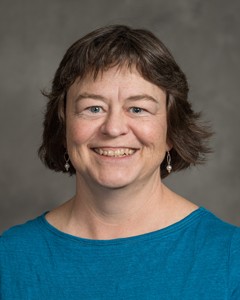 Clinical Associate Professor
Director of the DNP program
Coordinator of Academic Programs
Department of Health Behavior and Biological Sciences
Room 4130 SNB
University of Michigan School of Nursing
426 North Ingalls Building
Ann Arbor, MI 48109-2003
Telephone: (734) 647-0132
Fax: (734) 763-0681
Interests
Homeless youth
Human trafficking
Adolescents
Trauma-informed care
Interprofessional education & practice
The focus of Dr. Pardee's clinical scholarship is adolescent medicine, with her primary interests centering around healthcare for runaway and homeless adolescents, trauma-informed care, as well as human trafficking. Acting on these interests, she currently practices in a school-linked health center.
Current Research Grants and Programs
Gilbert Whittaker Fund, Center for Research on Learning and Teaching
National Center for Interprofessional Practice and Education
University of Michigan CRLT Faculty Development Grant
Teaching
Dr. Pardee teaches in first and second year graduate level clinical courses with AGPCNP, FNP, and PCPNP students, as well as in the interprofessional team-based decision making course. In addition to her classroom work, she serves as a clinical preceptor for graduate students at the Taylor Teen Health Clinic where she currently practices. As an instructor, Dr. Pardee's pedagogy centers around the idea that everyone is capable of learning and that it is her job to adapt her teaching strategies so that can happen. In addition, she believes that showing her passion for nursing and the nurse practitioner profession is important to motivating and educating future nurse practitioners.
Affiliations / Service
Michigan Primary Care Consortium: Board of Directors 1/2015 – 12/2017, Secretary/Treasurer, Executive Committee 1/2017-1/2019
Member, Michigan Council of Nurse Practitioners
Member, National Organization of Nurse Practitioner Faculty
Member, Society for Adolescent Health & Medicine
Member, American Association of Nurse Practitioners (AANP)
Member, American Interprofessional Health Collaborative (AIHC)
Member, Executive Committee, University of Michigan Center for Interprofessional Education
Notable Awards / Honors
2015 U-M Provost's Teaching Innovation Prize: IPE clinical decision-making course
Education
DNP, Wayne State University, Detroit, MI, 2011
MS, University of Michigan, Ann Arbor, MI, 1995
BSN, University of Michigan, Ann Arbor, MI, 1988
Publication Highlights
Pardee, M., Munro-Kramer, M., Bigelow, A., Dahlem, G. (2016). Identifying domestic minor sex trafficking. The Clinical Advisor, June 2016 issue, 26-31 (available online May 13, 2016 as "Domestic minor sex trafficking: missed clinical opportunities).

Munro-Kramer, M.; Fava, N, M.; Banerjee, T.; Darling-Fisher, C, S.; Pardee, M; Villarruel, A, M.; Martyn, K. K. (2016). The Effect of a Youth-Centered Sexual Risk Event History Calendar (SREHC) Assessment on Sexual Risk Attitudes, Intentions, and Behavior. Journal of Pediatric Health Care.

Moss, A., Laustsen, G., Pardee, M., Becker, D., Avadhani, A., Inman, D., George, N., Buchholz, S. (2016). NONPF Faculty Practice Toolkit. Washington, DC: National Organization of Nurse Practitioner Faculty (NONPF).
Download CV