Maureen A. Coerdt, DBA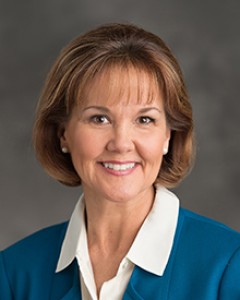 Chief Operating Officer
Room 3116 NURS2
University of Michigan School of Nursing
400 North Ingalls Building
Ann Arbor, MI 48109-5482
Telephone: (734) 763-6730
Fax: (734) 764-7186
Interests
Strategic planning
Business forecasting and operations
System modeling
Marketing analysis and strategy
Dr. Coerdt directs all administrative functions at the University of Michigan School of Nursing (UMSN). In addition to overseeing the strategic direction of marketing and recruiting, finance, technology and human resources, she directs system-level initiatives. These initiatives include developing a strategic plan for the financing, design and construction of a new educational facility, directing market analyses to inform student recruitment strategy, and preparing system models for operational and administrative support.
Before coming to the School of Nursing, Dr. Coerdt was a director within U-M's Office of the Associate Vice President for Finance. In this role, she led cross-functional projects designed to enhance financial operations, marketing and recruitment strategy, human resource management and administrative process effectiveness within the schools and colleges. Prior to coming to the University of Michigan, Dr. Coerdt worked for an international consulting firm where she specialized in strategic planning, financial management and information systems development for clients in all market sectors including higher education and healthcare.
At U-M, Dr. Coerdt teaches courses in business, strategic planning and system assessment. She holds a doctorate and a master's degree in business administration with specializations in finance and marketing. She has a bachelor's degree in engineering with a specialization in computer and information systems. Dr. Coerdt earned degrees from Case Western Reserve University in Cleveland, Ohio and the University of Notre Dame in Sound Bend, Indiana.