Matthew A. Davis, MPH, DC, Ph.D.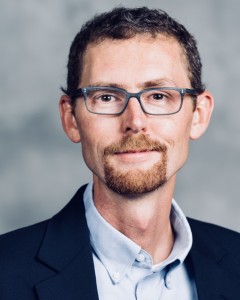 Associate Professor
Department of Systems, Populations and Leadership
Room 4347 NURS1
University of Michigan School of Nursing
400 North Ingalls Building
Ann Arbor, MI 48109-5482
Telephone: (734) 764-2814
Fax: (734) 764-2416
In the news
Interests
Population health
Data science
Health services research
Healthcare spending and utilization
Dr. Davis is a health services researcher who has additional training in data science. His research focuses on leveraging large sources of data to study important policy-relevant issues. Dr. Davis has made several important contributions to a variety of areas including the identification of dietary sources of arsenic exposure in the US population, studying national use of health services over time for nonspecific back pain, and the development of methods to use social media data to measure social support and public opinion. A specific interest of Dr. Davis is the application of data mining methods to healthcare claims data. Funded by the NIH, his current work is investigating health service substitution for nonspecific back pain by conducting a natural experiment of Medicare patients. He received his Masters in Public Health from Dartmouth Medical School and his Ph.D. in quantitative biomedical sciences from Dartmouth College.
Current Research Grants and Programs
NIH P30AG066582, Center to Accelerate Population Research in Alzheimer's (CAPRA), role: Project Lead (Research Resources Core)
NIH P01AG019783. Correlates and Consequences of Making an Alzheimer's Disease Clinical Diagnosis (Project 1), role: co-PI
NIH R01AT009003. The Availability of Chiropractic Care and Use of Health Services for Back Pain, role: PI
NIH K01AT006162. The United States Complementary and Alternative Medicine Market, role: PI
Teaching
Dr. Davis has taught introductory statistics, epidemiology, data management and programming, health services research methods, and the appraisal of clinical research. Currently, he is the lead instructor for Management & Analysis of Large U.S. Health Data (HS807), Applied Biostatistics for Clinical Practice (HS700), and Epidemiology for Health Professionals (HS802). HS807 is a university-wide graduate course that provides students with a general overview of the principles, concepts, and methods of data management and analysis of large sources of national health data. Dr. Davis is passionate about teaching and strives to create engaging teaching materials.
Affiliations / Service
Associate Editor-In-Chief for Statistics, Regional Anesthesia & Pain Medicine, 2017-present
Adjunct Associate Professor, Department of Epidemiology, Geisel School of Medicine at Dartmouth, Hanover, NH, 2014-present
Member, Institute for Healthcare Policy and Innovation, University of Michigan, Ann Arbor, MI, 2014-present
Member, AcademyHealth, 2011-present
Clinical licensure, National Board of Chiropractic Examiners and Vermont Board of Chiropractic Regulation, 2004-present
Notable Awards / Honors
University of Michigan Henry Russel Award, 2021
Mae Edna Doyle Teacher of the Year Award, 2019
NIH External Loan Repayment Program Recipient, 2012 - 2015
ACCRAC Outstanding research paper award, 2010 and 2011
The Dartmouth Institute for Health Policy and Clinical Practice Thesis Award, 2010
Phi Chi Omega society, 2004
Education
Ph.D., Dartmouth College, Hanover, NH 2014
MPH, Dartmouth Medical School, Hanover, NH 2010
DC, New York Chiropractic College, Seneca Falls, NY 2004
BA, Colby College, Waterville, ME 2000
Publication Highlights
Davis MA, Cher B, Friese CR, Bynum JPW. Association of US nurse and physician occupation with risk of suicide. JAMA Psychiatry. 2021:78(6);1-8. (PMID: 33851982)

Cher B, Yakusheva O, Liu H, Bynum JPW, Davis MA The effect of healthcare provider availability on spine spending. Journal of General Internal Medicine. 2021:36(3);654-661. (PMID: 32935308)

Harrison JM, Lagisetty P, Guo C, Site BD, Davis MA. Trends in prescription pain medications by race and ethnicity among adults who have non-cancer pain. American Journal of Public Health. 2018:108(6);788-790. (PMID: 29672145)

Davis MA, Yakusheva O, Anthopolos R, Tootoo J, Titler MG, Bynum JPW. The effect of availability of chiropractic care on the cost of spine conditions among older adults. American Journal of Managed Care. 2019:25(8);e294-e300. (PMID: 31419099)

Davis MA, Guo C, Sol K, Langa KM, Nallamothu BK. Trends and disparities in the number of self-reported healthy older adults in the United States, 2000 to 2014. JAMA Internal Medicine. 2017;177(11):1683-1684. (PMID: 28975206)

Davis MA, Lin AL, Liu H, Sites BD. Prescription opioid use among adults with mental health disorders in the United States. Journal of the American Board of Family Medicine. 2017;30(4);407-417. (PMID: 28720623)

Davis MA, Nallamothu BK, Banerjee, M, Bynum JPW. Identification of four unique spending patterns among older adults in the last year of life challenges standard assumptions. Health Affairs. 2016;35(7);1316-1323. (PMID: 27307350)

Davis MA, Bynum JP, Sirovich BE. An apple a day keeps the doctor away: appealing the conventional wisdom. JAMA, Internal Medicine 2015;175(5);777-783. (PMID: 25822137)

Davis MA, Karagas MR, Moore JH, Williams SM, Frost HR. A Dietary-wide association study (DWAS) of environmental metal exposures in US children and adults. PLoS ONE 2014;9:e104768. (PMID 25198543)

Sites BD, Beech ML, Davis MA. Increases in the use of prescription opioid analgesics and the lack of improvement in disability among users. Regional Anesthesia & Pain Medicine 2014;39:6-12. (PMID 24310049)

Davis MA, Martin BI, Coulter ID, Weeks WB. Spending on complementary and alternative medicine plateaued; opportunity for savings may be limited. Health Affairs 2013;32:45-52. (PMID 23297270)

Davis MA, Onega TL, Weeks WB, Lurie JD. Where the United States spends its spine dollars: Expenditures on different ambulatory services for the management of back and neck conditions. Spine 2012;37:1693-1701. (PMID 22433497)

Davis MA, Smith MM, Weeks WB. Influenza vaccination among chiropractic patients and other users of complementary and alternative medicine: Are chiropractic patients really different? Preventive Medicine 2012;54:5-8. (PMID 21296107)

Davis MA, West, AN, Weeks WB, Sirovich BE. Health behaviors and utilization among complementary and alternative medicine users for treatment versus health promotion. Health Services Research 2011;46:1402-1416. (PMID 21554272)

Davis MA. Posterior spinal fusion versus anterior/posterior spinal fusion for adolescent idiopathic scoliosis: a decision analysis. Spine 2009;34:2318-2323. (PMID 19934812)
Download CV