Lisa Kane Low, PhD, CNM, FACNM, FAAN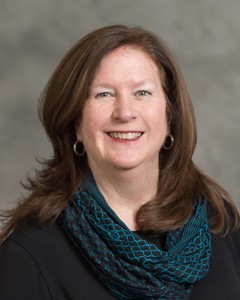 Professor
Associate Dean for Professional Graduate Studies
Department of Health Behavior and Biological Sciences
Room 3160A NURS1
University of Michigan School of Nursing
400 North Ingalls Building
Ann Arbor, MI 48109-5482
Telephone: (734) 647-0136
Fax: (734) 763-0681
Lisa Kane Low is accepting new PhD students.
Interests
Perineal and pelvic floor
Childbirth care
Childbirth practices in low resource settings
Physiological or normal childbirth
Dissemination of evidence based practices within the maternity care system
Dr. Kane Low focuses her research on advancing evidence based care practices during childbirth that promote optimal outcomes for childbearing women and their families. She conducts clinical research aimed at answering significant questions about the ways in which women can best be cared for during the process of normal birth particularly during second stage labor to prevent pelvic floor injury. Currently, Dr. Low is involved in a number of NIH-funded and internally grant supported studies focusing on the process of care during childbirth including: Clinical and Non-Clinical Factors Influencing the use of Electronic Fetal Monitoring, the SCOR Sex and Gender Factors Affecting Women's Pelvic Floor Health During Childbirth directed by Dr. John De Lancey, Promoting Optimal Outcomes to Prevent Prolapse with Dr. Dee Fenner, Defining Events during Second Stage Labor and a prevention and treatment series of projects focused on incontinence in childbearing women and older age women. She had worked with a model program called Doulas Care to provide volunteer Doulas for low income women and has conducted studies in Honduras aimed at the prevention of post partum hemorrhage. She also has extensive experience working with multi-stakeholder groups to develop and implement model practice and national guidelines focused on the provision of maternity care. She also works as a certified nurse midwife at the University of Michigan Health System.
Current Research Grants and Programs
Co-Investigator, National Institutes of Health, Office of Research on Women's Health, SCOR 3 Prevention of Birth Related Pelvic Floor Injury, Role: Expertise on Intrapartum Care Variables, Measurement and Recruitment of Participants for Birth Related Studies Focused on Second Stage Labor and Muscle Injury Identification and Prevention
Principal Investigator, Institute for Research on Women and Gender, Clinical and Non-Clinical Factors Influencing Use of Electronic Fetal Monitoring
Investigator, M-Cubed Program, University of Michigan, Clinical and Non-Clinical Factors Influencing the Use of Electronic Fetal Monitoring, To explore the multi-stakeholder perspective on the use of Electronic Fetal Monitoring outside of evidence based guidelines.
Investigator: National Institutes of Health: NINR, PERL IV: Promoting Effective Recovery from Labor, RCT focused on prevention of post-partum incontinence in a diverse population of womensing bladder health training program initiated in pregnancy through 3 years post-partum.
Site Principal Investigator, (Project PI Ananias Diokno, MD; Beaumont Health System), National Institutes of Health: NIA, Group Learning Achieves Decreased Incidents of Lower Urinary Tract Symptoms (GLADIOLUS) RCT across 3 sites nationally focused on treatment of urinary incontinence in a diverse population of women over 55.
Principle Investigator, MICHR/MICHIN University of Michigan P-30 National Institutes of Health, DiMEND, Defining Measures and Events of Normal Delivery with an emphasis on Management of 2nd stage labor and pelvic floor changes.
Teaching
While Dr. Kane Low has extensive teaching experience across the nurse midwifery education curriculum, her primary teaching responsibility is the course entitled Care of Childbearing Women whose subject matter compliments her own research and clinical expertise. She has also taught an International Women's Health course in the Doctoral program and provides research mentoring for doctoral and master's students in the School of Nursing. In addition to training future nurses, Dr. Low teaches Perspectives in Women's Health in the U-M Women's Studies Department, and works with almost 400 undergraduates every year, showcasing the value of a nursing and feminist perspective in addressing women's health issues for non-nursing students. Outside of the classroom, Dr. Kane Low enjoys the opportunity to work with students through non-traditional service learning mechanisms to foster their interests in Midwifery, Women's Health and Maternal Child Health both domestically and abroad and works with graduate midwifery and medical students during their clinical experiences at the University of Michigan Women's Hospital Birth Center where she practices as a certified nurse midwife.
Affiliations / Service
Immediate Past President, American College of Nurse Midwives
Chair, Subcommittee to develop BirthTOOLS.org, American College of Nurse Midwives
Member, Homebirth Task Force, American College of Nurse Midwives
Member, Collaboration Task Force, Homebirth Summit
Editorial Board, International Journal of Childbirth
Editorial Board, Journal of Perinatal and Neonatal Nursing
Member, International Confederation of Midwives, Research Standing Committee
Optimality Index-U.S Workgroup, American College of Nurse Midwives
Member, Midwest Nursing Research Society, (Past Chair, Childbearing Research Section, 2008-2009)
Notable Awards / Honors
Fellow in the American Academy of Nursing 2014 and American College of Nurse Midwives, 2002
Distinguished Service Award, American College of Nurse Midwives 2013
Excellence in Teaching, American College of Nurse Midwives, 2009, 2014
Excellence in Research, Rho Chapter, Sigma Theta Tau, Ann Arbor, Michigan, 2007
Excellence in Undergraduate Education, College of Literature, Science and the Arts, University of Michigan, 2006
Mae Edna Doyle Teacher of the Year Award, University of Michigan School of Nursing, 1996
Education
PhD, University of Michigan, Ann Arbor, MI, 2001
Graduate Certificate, Women's Studies, University of Michigan, Ann Arbor, MI, 1999
Post Master's Certificate in Teaching, University of Pennsylvania, Philadelphia, PA, 1995
MS, University of Illinois, Chicago, IL, 1987
BSN, University of Michigan, Ann Arbor, MI, 1984
Publication Highlights
Moore, J. Kane Low, L., Titler, M., Dalton, V. Sampselle, C.. Moving Towards Patient Centered Care: Women's Decisions, Perceptions, and Experiences of the Induction of Labor Process. Birth. 2014 June 41(2) 138-46.

Torres J, De Vries R, Low LK. Consumer information on fetal heart rate monitoring during labor: a content analysis: a content analysis. J Perinat Neonatal Nurs. 2014 Apr-Jun;28(2):135-43.

Nieuwenhuijze, M, Low, Kane L; Korstjens, I.; Lagro-Janssen, T. The role of maternity care providers in enabling women to use birthing positions during second stage labor. J Midwifery Women's Health 2014; May; 59 (3) 277-85.

Low, Kane L. , Zielinski, R. , Tao, Y. , Galecki, A. , Brandon, C. and Miller, J. (2014) Predicting Birth-Related Levator Ani Tear Severity in Primiparous Women: Evaluating Maternal Recovery from Labor and Delivery (EMRLD Study).Open Journal of Obstetrics and Gynecology, 4, 266-278. doi: 10.4236/ojog.2014.46043.

Nieuwenhuijze, M and Kane Low, L. Facilitating women's choice in maternity care. The Journal of Clinical Ethics, 2013; 24(3) 271-277.

Kane Low L, Bailey JM, Sacks E, Robles C. Reduced post partum hemorrhage after implementation of active management of the third stage of labor in rural Honduras. International Journal of Gynecology and Obstetrics 2012 Dec;119(3):217-20.

Moore J, Kane Low L. Factors influencing elective induction of labor: What does the evidence tell us? Journal of Perinatal and Neonatal Nursing, 2012, 26(3) 242-350.

Kane Low L, Miller J, Gao Y, Ashton-Miller J, DeLancey JOL, Sampselle C. Spontaneous pushing to prevent postpartum urinary incontinence: A randomized, controlled trial. International Journal of Urogynecology, 2012. DOI: 10.1007/s00192-012-1884.

Hipp L, Kane Low L, Van Anders S. Exploring Women's Postpartum Sexuality: Social, Psychological, Relational, and Birth-Related Contextual Factors. Journal of Sexual Medicine. Article first published online: 6 JUN 2012.

Fullerton J, Kane Low L, Batista-Shaw J, Murphy P. The Development and Use of the Optimality Index US: Ten years of experience and evolution. International Journal of Childbirth. 2011; 1(3): 171-178.

Zielinski R, Kane Low L, Sampselle C, Miller J. Validity and Reliability of a Scale to Measure Genital Body Image, Journal of Sex and Marital Therapy 2011; 38(4): 309-324. DOI: 10.1080/0092623X.2011.569639

Seng JS, Kane Low, L, Sperlich M, Ronis DL, Liberzon I. Post-traumatic stress disorder, child abuse history, birth weight and gestational age: a prospective cohort study. BJOG. 2011; 118(11):1329-39. DOI: 10.1111/j.1471-0528.2011.03071.x Times Cited: 1

Seng, JS, Low LK, Sperlich M, Ronis DL, Liberzon I. Prevalence, Trauma History, and Risk for Posttraumatic Stress Disorder Among Nulliparous Women in Maternity Care. Obstetrics & Gynecology October 2009; 114(4):839-847.

Kane Low L, Seng J, Miller J. Use of the optimality index-United States in perinatal clinical research: A validation study. Journal of Midwifery and Women's Health 2008; 53(4):302-309. DOI: 10.1016/j.jmwh.2008.01.009.

Kane Low L, Scheib H, Bailey J, Sacks E. Challenges for traditional birth attendants in northern rural Honduras. Midwifery 2006; 22(1): 79-87. DOI: 10.1016/j.midw.2005.03.005
Download CV