Linda DiClemente, DNP, BA, RN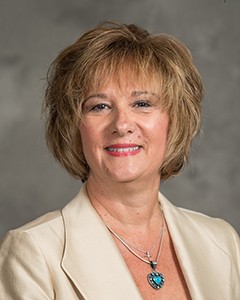 Clinical Instructor
Undergraduate Studies Program
2349, 400 NIB
University of Michigan School of Nursing
400 North Ingalls Building
Ann Arbor, MI 48109-5482
Telephone: (734) 763-4996
Interests:
Mentoring in nursing
Leadership in nursing
Nursing culture (horizontal violence)
Nursing education
Maternity/Pediatric health and wellness
Dr. DiClemente has been a nurse for over 23 years. Nursing is her second degree after receiving a B. A. in Communications and a 10-year career in advertising. Her background and clinical experience includes women's health, maternity, and pediatric nursing. Dr. DiClemente has been teaching in undergraduate nursing education since 2011. Her expertise in all areas of nursing education includes didactic, clinical, lab, and simulation. She enjoys engaging with students as they prepare for the role of professional nurse. During her doctoral education studies, her expertise expanded into nursing leadership, mentoring, and organizational culture. Her scholarly project, The Impact of Nurse to Nurse Mentoring in Leadership Skills Development with Co-Lead Connie Smith, DNP, RN, began a new journey into understanding the challenges of nurse retention and the importance of preparing nurses for leadership roles. Her scholarship activities include continuing elements of the mentoring scholarly project to increase nurse leadership skills
Teaching
Dr. DiClemente believes in a holistic teaching approach. The acronym EXPRESSIVE defines this approach. There is excitement that occurs from "I know you can do this!" Integrity, knowledge, and respect are examples modeled in classroom. The professional nurse makes a commitment to life-long learning. The respectful approach to solving a challenge binds the relationship between student and teacher. Empowering students to critically think and provide an exchange for independent thought occurs through a variety of learning experiences. Student-centered teaching strategies and techniques focus on individual learning styles important to student learning. Strive for Critical Thinking occurs in a holistic and supportive environment where students practice skills. Involvement, integral in nurse retention, creates successful opportunities for meaningful relationships. A shared vision of nursing education prepares students for the future and creates a reciprocal relationship between student and faculty. Evidence guides this process as faculty models life-long learning and promotes best practices.
Affiliations / Service
Michigan Center for Nursing, Consultant, 2018- Present
Member, Michigan Center for Nursing, (Chairperson Mentorship, 2018-Present)
Member, Midwest Nursing Research Society (Co-Chair 2018-Present, Education RIG)
Member, Association of Women's Health Obstetrics, and Neonatal Nurses (AWHONN) (1985-Present)
Member, Sigma Theta Tau, 2018-Present
Member, Phi Kappa Phi Honor Society, 2018-Present
Sustaining Member, National Student Nurses' Association, 2013
Director, Cottonwood Association (BOD, 2017-Present)
Notable Awards / Honors
Nursing Excellence Award Madonna University School of Nursing, 2009
Education
DNP, Jacksonville University, Jacksonville, FL
MSN, Madonna University, Livonia, MI
BSN, Madonna University, Livonia, MI
BA, Michigan State University, East Lansing, MI
ADN, Associate Degree in Nursing, St. Louis, MO
Publication Highlights
Virginia Henderson e-Repository: The Impact of Nurse-to-Nurse Mentoring in the Development of Leadership Skills – Rnmentor2mentor