Jeri Antilla, Ph.D., MSN-Ed., RNC-OB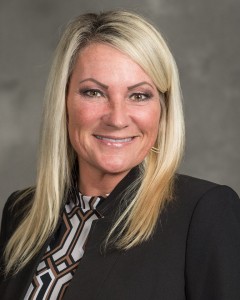 Clinical Assistant Professor
Department of Systems, Populations and Leadership
Undergraduate Studies Program
4153, 400 North Ingalls
University of Michigan School of Nursing
400 North Ingalls Building
Ann Arbor, MI 48109-5482
Telephone: 764-764-6910
Interests
Perinatal Loss
Maternal and Infant Mortality
Reproductive Health
Health inequities and racism
Dr. Antilla has been caring for birth givers and their newborns throughout her nursing career. She is passionate about the specialty area of obstetrics and holds a certification in inpatient obstetrical nursing. Dr. Antilla's scholarship focuses on how key constructs of racism, sexism, classism, and gender inequality contribute to health disparities, continued oppression, and the mental health and well-being of marginalized birthing people. Her recent work explored perceptions of chronic stressors of African American gestational parents before, during and after a perinatal loss and during a subsequent pregnancy.
Current Research Grants and Programs
Exploring the perceptions of African American women who have experienced a perinatal loss and its impact on maternal-fetal relationships in subsequent pregnancies.
Teaching
Dr. Antilla has varied teaching experience that includes didactic, skills lab, clinical, and simulation for a variety of courses. Her teaching role at the University of Michigan School of Nursing includes teaching both didactic and clinical to undergraduate nursing students during their reproductive health course. Dr. Antilla instills the charisma and love of learning along with the passion of nursing to inspire learners to continue a lifelong pursuit of knowledge within the discipline. She instills advocacy in her learners and promotes the ongoing need to address health care disparities and promote social justice as they provide care for vulnerable populations. Dr. Antilla encourages learners to take personal ownership in their growth and development through the many different avenues of learning that are presented to them. It is her overall objective to show students how to flourish within the nursing profession.
Affiliations / Service
Member, Sigma Theta Tau, Phi Nu Chapter
Member, American Nurses Association
Member, Association of Women's Health, Obstetric and Neonatal Nursing
Member, Pregnancy Loss and Infant Death Alliance
Member, Midwest Nursing Research Society
Perinatal Outreach Support Team (POST)- Henry Ford Health System
Education
Ph.D., University of Wisconsin- Milwaukee, Milwaukee, WI 2020
MSN, Walden University, Minneapolis, MN 2014
ADN, Schoolcraft College, Livonia, MI 1999
Publication Highlights
Olukotun, O., Mkandawire, E., Antilla, J., Alfaifa, F., Weitzel, J., Scheer, V., Olukotun, M, & Mkandawire-Valhmu, L. (2021). An analysis of reflections on researcher positionality. Qualitative Reports.

Antilla, J. (2020). Maternal-fetal relationship in pregnancy after perinatal loss among African American women (Publication No. 28029047) [Doctoral dissertation, University of Wisconsin- Milwaukee]. ProQuest.

Mkandawire-Valhmu, L., Lathen, L., Baisch, M., Cotton, Q., Dressel, A., Antilla, J., Olukotun, O., Washington, R., Jordan, L., & Hess, A. (2018). Enhancing healthier birth outcomes by creating supportive spaces for pregnant African American women living in Milwaukee. Maternal Child Health Journal.