Geoffrey J. Hoffman, PhD, MPH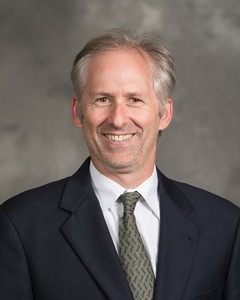 Assistant Professor
Department of Systems, Populations and Leadership
Room 4352
University of Michigan School of Nursing
400 North Ingalls Building
Ann Arbor, MI 48109-5482
Telephone: (734) 764-8248
Interests:
Older adults
Falls
Formal and informal caregiving
Hospital readmissions
Disparities in health and access to healthcare
Dr. Hoffman is a health services researcher with interests in older adult health and the Medicare program. His research focuses on older adults falls, informal and formal caregiving, and hospital readmissions. His work on falls assesses how different research methodologies impact fall prevalence and Medicare expenditure estimates and how caregiving reduces fall risk among disabled and cognitively impaired older adults. His work has been published in leading journals such as Medical Care, Health Services Research, and The Gerontologist. Dr. Hoffman is also interested in examining peer effects on health outcomes in spousal households, with implications for care management approaches for older adults.
Teaching
Dr. Hoffman teaches a course on health policy and health program planning, implementation, and evaluation, and has guest lectured on health care financing to graduate level students. He has also mentored graduate students in the School of Nursing.
Affiliations / Service
Member, AcademyHealth, 2010-present
Member, American Public Health Association, 2010-present
Notable Awards / Honors
James G. Zimmer New Investigator Award from the Aging & Health Section of the American Public Health Association, 2017
Honorable Mention, James G. Zimmer New Investigator Award from the Aging & Health Section of the American Public Health Association, 2013
AcademyHealth Public Health Systems Research Scholarship, 2013
Education
PhD, UCLA Fielding School of Public Health, 2015
MPH, UCLA Fielding School of Public Health, 2008
BA, Harvard University, Cambridge, MA 1994
Publication Highlights
Hoffman GJ, Hoffman JR, (in press) "Cost-Sharing Isn't the Answer - The Overwhelming Case Against 'Skin in the Game.'" Canadian Journal of Emergency Medicine.

Hoffman GJ, Hays RD, Wallace SP, Shapiro MF, Yakusheva O, Ettner SL. Receipt of Caregiving and Fall Risk in US Community-Dwelling Older Adults. Med. Care. 2016;55(4):371-378.

Hoffman, G. J., Hays, R. D., Shapiro, M. F., Wallace, S. P., & Ettner, S. L. (2016). The costs of fall-related injuries among older adults: Annual per-faller, service component, and patient out-of-pocket costs. Health Services Research.

Hoffman, G. J., Hays, R. D., Shapiro, M. F., Wallace, S. P., & Ettner, S. L. (2016). Claims-based identification methods and the cost of fall-related injuries among US older adults. Medical Care, 54(7), 664-671.

Hoffman, G. J., & Rodriguez, H. P. (2015). Examining contextual influences on fall-related injuries among older adults for population health management. Popul Health Manag, 18(6), 437-448.

Hoffman, G. (2015). Cost-sharing, physician utilization, and adverse selection among Medicare beneficiaries with chronic health conditions. Medical Care Research and Review, 72(1), 49-70.

Chung, P. J., Lui, C. K., Cowgill, B. O., Hoffman, G., Elijah, J., & Schuster, M. A. (2012). Employment, family leave, and parents of newborns or seriously ill children. Academic Pediatrics, 12(3), 181-188.

Hoffman, G. J., Lee, J., & Mendez-Luck, C. A. (2012). Health behaviors among baby boomer informal caregivers. The Gerontologist, 52(2), 219-230.

Hoffman, G. J., & Mendez-Luck, C. A. (2011). Stressed and strapped: Caregivers in California. Policy Brief UCLA Cent Health Policy Res.

Tilson S., Hoffman, G.J., Report to Congress: Addressing Medicare Hospital Readmissions. Washington, DC: Congressional Research Service, May 25, 2012

Stone J, Hoffman GJ. Report to Congress: Medicare Hospital Readmissions: Issues, Policy Options and PPACA. Washington, DC: Congressional Research Service, September 21, 2010