Deborah Lee, Ph.D., FNP, ACNP-BC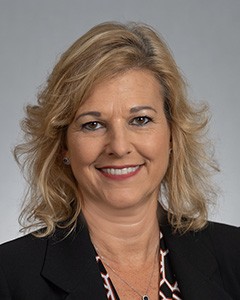 Clinical Assistant Professor
Department of Health Behavior and Biological Sciences
Room 4138 NURS2
University of Michigan School of Nursing
426 North Ingalls Building
Ann Arbor, MI 48109-5482
Telephone: (734) 647-0153
Fax: (734) 936-5525
Interests
Patient safety
Iatrogenic events
Advance Practice Provider Rapid Response Teams
Deb Lee is a Family Nurse Practitioner and an Acute Care Nurse Practitioner with an extensive background in the development and implementation of Rapid Response Teams. Deb has created protocols for the acutely deteriorating patient and designed proactive rounding reports to assist in the detection of worsening clinical status. Deb earned a Post-Master's Certificate in Acute Care Nurse Practitioner Program from Rush University in 2012. She currently works as a member of the Advanced Practice Team for Critical Care at UMHS and in Critical Care Services at Borgess Medical Center.
Current Research Grants and Programs
Care of hospitalized patients having an ischemic stroke
Use of an Advanced Practice Team to decrease non-ICU cardiac arrests
Teaching
Deb's teaching role includes advanced practice didactic and clinical courses for acute care graduate nursing students, as well as precepting students in the acute care clinical setting. As a classroom instructor, Deb enjoys lecturing with case study presentations and provides students with multiple simulation experiences to create a safe and standardized environment for learning. Deb also has the opportunity to evaluate graduate students in their precepted clinical sites.
Affiliations / Service
Member, Sigma Theta Tau
Member, American Association of Nurse Practitioners
Member, American Association of Critical Care Nurses
Member, American Heart Association
Member, Society of Critical Care Medicine
Notable Awards / Honors
Service Excellence Award, Borgess Medical Center, April 2013
Most Outstanding Advanced Practice Student Nurse, Michigan State University, May 2010
Star Performer for Clinical Excellence, Borgess Medical Center, November 2010
Education
MSN, Family Nurse Practitioner Program, Michigan State University, Lansing MI 2010
BSN, University of Michigan, Ann Arbor, MI 1995