Christopher R. Friese, Ph.D., RN, AOCN®, FAAN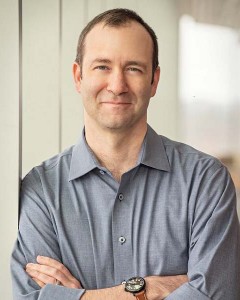 Professor
Professor, Health Management and Policy School of Public Health
Associate Director for Cancer Control and Population Sciences, University of Michigan Rogel Cancer Cente
Director, Center for Improving Patient and Population Health (CIPPH)
Department of Systems, Populations and Leadership
Room 1172 400NIB
University of Michigan School of Nursing
400 North Ingalls Building
Ann Arbor, MI 48109-5482
Telephone: (734) 647-4308
Fax: (734) 647-2416
Christopher Friese is not accepting new PhD students.
Interests
Quality of care
Health policy
Oncology nursing
Nursing workforce
Christopher Friese's leads an internationally-recognized interdisciplinary research program focused on understanding and improving health care delivery in high-risk settings, such as cancer. In 2008, he was the first nurse scientist to receive a Pathway to Independence K99/R00 research grant to study outcomes of care for patients with cancer from the National Institute of Nursing Research. He has led multi-site descriptive and intervention studies aimed to understand and improve the quality and safety of chemotherapy care. In 2016, he was awarded a one-year health policy fellowship in Washington DC by the Robert Wood Johnson Foundation, serving in the United States Senate. In 2018, he was appointed by the Comptroller General of the United States to serve a six-year term on the Patient-Centered Outcomes Research Institute (PCORI) Board of Governors. He lectures widely on evidence-based oncology nursing practice, nursing workforce, and health care policy. Dr. Friese holds advanced certification as an oncology nurse, and continues to practice clinically as a staff nurse in hematological malignancies, and advanced cancers.
You can follow him on Twitter @ChrisFriese_RN.
Current Research Grants and Programs
Organizational Dynamics and Failure to Rescue after Major Surgery, Agency for Healthcare Research and Quality. Co-I/Mentor
Multi-Modal Interprofessional Training to Improve Chemotherapy Safety, National Cancer Institute. PI Project Website: http://most.nursing.umich.edu
Communication Processes, Technology, and Patient Safety in Ambulatory Oncology Settings. Agency for Healthcare Research and Quality. PI
National Program Office for the Alliance to Advance Patient-Centered Cancer Care. Merck Foundation. Co-PI
Applying an Innovation Framework to Improve Health in Rural Populations. University of Michigan Biosciences Initiative. PI
Teaching
Dr. Friese focuses his teaching on action-oriented learning. Borrowing from Benjamin Franklin, he believes his students should learn the "most useful and most ornamental." He has taught across the undergraduate, graduate, and doctoral programs. He developed an interprofessional elective in Cancer Care, and frequently teaches organizational theory and systems for healthcare. He has mentored several honors students and Hillman Scholars.
Affiliations / Service
Patient-Centered Outcomes Research Institute Board of Governors, 2018-2024
Emerging Leaders in Health and Medicine, National Academy of Medicine, 2017-2019
Professional Advisory Board, Cancer Support Community of Ann Arbor, 2018-Present
Senior Fellow, Center for Health Outcomes and Policy Research, University of Pennsylvania, 2018-Present
Standing Reviewer, Cancer Nursing, 2011-Present
Notable Awards / Honors
Henry Russel Award for Junior Faculty, University of Michigan, 2016
Robert Wood Johnson Health Policy Fellowship, 2016
Rose Mary Carroll-Johnson Distinguished Award for Consistent Contributions to Nursing Literature, Oncology Nursing Society, 2015
Fellow in the American Academy of Nursing, 2012
Pathway to Independence Award, National Institutes of Health, 2008
Sigma Theta Tau Xi Chapter, 2000
Education
Post-Doctoral Fellowship, Dana-Farber Cancer Institute and Harvard University, Boston, MA, 2008
Ph.D., University of Pennsylvania, Philadelphia, PA, 2005
MS, University of Pennsylvania, Philadelphia, PA, 2001
BSN, University of Pennsylvania, Philadelphia, PA, 1997
Publication Highlights
Lafferty, M., Fauer, A., Wright, N., Manojlovich, M., & Friese, C.R. (2020). Causes and consequences of chemotherapy delays in ambulatory oncology practices: A multi-site qualitative study. Oncology Nursing Forum, In press.

Fauer, A.J., Davis, M.A., Choi, S.W., Wallner, L.P., & Friese, C.R. (2020). Use of gabapentinoid medications among US adults with cancer. Supportive Care in Cancer, 28, 5-8. doi: 10.1007/s00520-019-05100-9

Patel, M.R., Friese, C.R., Mendelsohn-Victor, K., Fauer, A.J., Ghosh, B., Bedard, L., Griggs, J.J., & Manojlovich, M.M. (2019). Clinician perspectives on electronic health records, communication, and patient safety across diverse medical oncology practices. Journal of Oncology Practice, 15, e529-e536. doi: 10.1200/JOP.18.00507

Smith, M.E., Wells, E.E., Friese, C.R., Krein, S.L., & Ghaferi, A. (2018). Interpersonal and organizational dynamics are key drivers of failure to rescue. Health Affairs, 37, 1870-1867. doi: 10.1377/hlthaff.2018.0704

Kurian, A.W., Bondarenko, I., Jagsi, R., Friese, C.R., McLeod, M.C., Hawley, S.T., Hamilton, A.S., Ward, K.C., Hofer, T.P., & Katz, S.J. (2018). Recent trends in chemotherapy use and oncologists' treatment recommendations in early-stage breast cancer. Journal of the National Cancer Institute, 110, 493-500. doi: 10.1093/jnci/djx239.

Harrison, J.M., Friese, C.R., Barton, D., Janz, N.K., Pressler, S.J., Davis, M.A. (2018). Heart failure and long-term survival among older women with breast cancer. Oncology Nursing Forum, 45, A1-A11.

Wallner, L.P., Furgal, A.K.C., Friese, C.R., Hamilton, A.S., Ward, K.C., Jagsi, R., Katz, S.J., & Hawley, S.T. (2017). Patient preferences for primary care provider roles in breast cancer survivorship care. Journal of Clinical Oncology, 35, 2942-2948. doi: 10.1200/JCO.2017.73.1307.

Wallner, L.P., Abrahamse, P., Uppal, J.K., Friese, C.R., Hamilton, A.S., Ward, K.C., Katz, S.J., & Hawley, S.T. (2016). Involvement of primary care physicians in the decision making and care of patients with breast cancer. Journal of Clinical Oncology, 34, 3969-3975.

Friese, C.R., Harrison, J.M., Janz, N.K., Jagsi, R., Morrow, M., Li, Y., Hamilton, A.S., Ward, K.C., Kurian, A.W., Katz, S.J., & Hofer, T.P. (2016). Treatment-associated toxicities reported by patients with early-stage invasive breast cancer. Cancer, 123, 1925-1934.

Kurian, A. W., Friese, C. R., Bondarenko, I., Jagsi, R., Li, Y., Hamilton, A. S., … Katz, S. J. (2016). Second opinions from medical oncologists for early-stage breast cancer: Prevalence, correlates, and consequences. JAMA Oncology, 3, 391-397. http://doi.org/10.1001/jamaoncol.2016.5652
Download CV