Carol J. Boyd, PhD, RN, FIAAN, FAAN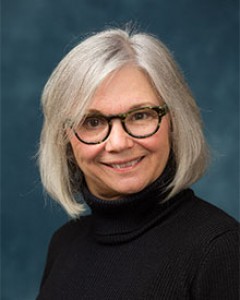 Deborah J Oakley Collegiate Professor Emerita
Department of Health Behavior and Biological Sciences
Room 2235 400NIB
University of Michigan School of Nursing
400 North Ingalls Building
Ann Arbor, MI 48109-5482
Telephone: (734) 647-8570
Fax: (734) 763-0681
Interests:
Prescription misuse
Substance abuse
Gender, sexual orientation, and substance abuse
Medication diversion
In addition to the School of Nursing, Dr. Carol Boyd also holds U-M appointments as Professor, Women's Studies Department, LSA; Research Professor, Addiction Center, Dept. of Psychiatry; Research Professor, Institute for Research on Women & Gender. She is also the Director of the Center for the Study of Drugs, Alcohol, Smoking and Health (DASH). She has conducted mixed-method studies that use innovative technologies to examine the relationship between gender, health and drug, alcohol and nicotine use. She has had extramural funding to conduct mixed-method studies with women crack smokers (1989-1995, NIH funded), prisoners (1999-2004, MDOC and Robert Wood Johnson funded), adolescents and college students (2003-present, NIH funded), and secondary analytic studies of substance use among high risk populations, including LGB sub-populations (2016-present, NIH funded). Moreover, Dr. Boyd has used innovative technologies to survey adolescents and young adults on substance use and related behaviors. Dr. Boyd was the first researcher (as a Principal Investigator) to develop two web-based surveys, Student Life Survey and Secondary Student Life Survey, to examine substance use and related behaviors among adolescents and emerging adults. The Student Life Surveys were the foundation for five NIH funded studies and the Secondary Student Life Survey is now being used on smart phones. Dr. Boyd's international experiences includes teaching, mentoring and research in China, Ghana, Liberia, Poland and Zambia.
Current Research Grants and Programs:
R03 National Institute of Child and Human Development Adolescent Sexual Violence: A longitudinal examination of outcomes and risk (PI: Epstein-Ngo; Co-I: Boyd, C.). 2016-2018
Merck for Mothers Foundation/Bill & Melinda Gates Foundation.It Takes a Village: Maternity Waiting Homes in Zambia (PI: Lori, J.;Co-I: Boyd, C.). 2015-2018 (phase 2)
R01 National Institute on Drug Abuse: Trajectories of Nonmedical Prescription Drug Misuse (PI: McCabe; Co-I: Boyd, C.). 2015-2018
R01 National Institute on Drug Abuse Longitudinal Changes in Recovery from Drug Use Disorders: A National Study. (PI: McCabe; Co-I: Boyd, C.). 2015-2018
R01 National Cancer Institute E-Cigarette Use and Longitudinal Changes in Cigarette Smoking and Health. (PI: McCabe; Co-I: Boyd, C.) 2016-2019
R01 National Cancer Institute Health, Stress, and Tobacco Use Disparities among Sexual Minority Populations (PI: McCabe; Co-I: Boyd, C.) 2017-2020
R01 National Institute on Drug Abuse Scenario-tailored opioid messaging program: An interactive intervention to prevent analgesic-related adverse drugs events in children and adolescents (PI: Vopel-Lewis; Co-I: Boyd, C.). 2017-2020
R01 National Institute on Drug Abuse Discrimination, Stress and Substance Use Disorder among Sexual Minority Adults: A Secondary Analysis of NESARCIII. (PI: Boyd). 2017-2021
Affiliations / Service
External Advisory Board for the REMS Program for ONSOLIS®, Meda, 2010
Scientific Advisory Board, National Youth Anti-Drug Media Campaign, 2010
Scientific Advisory Board,Post-Marketing Surveillance for Suboxone® and Subutex®, Reckitt Benckiser, Inc., 2010
Scientific Advisory Board: DARE America, 2010
Scientific Advisory Board, Institute for Behavior and Health, 2010
Notable Awards / Honors
Betty Ford Award, Association for Medical Education and Research in Substance Abuse, 2013.
NCID Exemplary Diversity Engagement and Scholarship Award, National Center for Institutional Diversity, 2009
Sarah Goddard Power Award for Distinguished Service, University of Michigan, 2009
President's Award, International Nursing Society of Addictions, 2006
Senior Mentor Award, Substance Abuse and Addiction Research Section, Midwest Nursing Research Society, 2003
Golden Apple Professor, University of Michigan, Ann Arbor, MI 1996
Education
PhD, Wayne State University, Detroit, MI, 1987
MSN, Wayne State University, Detroit, MI, 1982
BSN, Oakland University, Rochester, MI, 1978
BGS, University of Michigan, Ann Arbor, MI, 1973
Publication Highlights
Boyd CJ, West BT, McCabe SE. (In press). Does misuse lead to a disorder? The misuse of prescription tranquilizer and sedative medications and subsequent substance use disorders in a U.S. longitudinal sample. Addictive Behaviors.

Veliz PT, Boyd CJ, McCabe SE. (2017) Nonmedical use of prescription opioids and heroin use among adolescents involved in competitive sports. Journal of Adolescent Health, 60(3) 346-349.

McCabe SE, Veliz PT, Boyd CJ., Schulenberg JE. (2017). Medical and Nomedical Use of Prescription Sedatives and Anxiolytics: Adolescents' Use and Substance Use Disorder Symptoms in Adulthood. Addictive Behaviors. 65: 296-301.

Parks K, Frone, M, Muraven M, Boyd CJ. (2017) Nonmedical Use of Prescription Drugs and Related Negative Sexual Events: Prevalence Estimates and Correlates in College Students. Addictive Behavior.65: 258-263.

McCabe SE, West BT, Veliz P, Boyd CJ. (2017). E-cigarette use, cigarette smoking, dual use and problem behaviors among U.S. adolescents: Results from a national survey. Journal of Adolescent Health. 61(2): 155-162.

McCabe SE, Veliz PT, McCabe VV, Boyd CJ. (2017) Smoking behaviors and intentions among current E-cigarette users, cigarette smokers, and dual users: A national survey of U.S. high school seniors. Preventive Medicine. 99:228-235.

McCabe SE, West BT, Jutkiewicz EM, Boyd, CJ. (2017). Multiple SDM-5 substance use disorders: a national study of U.S. adults. Human Psychopharmacology: Clinical and Experimental, 32(5).

Boyd CJ, Cranford JA, McCabe SE. (2016) Longitudinal trajectories of non-medical use of prescription medication among middle and high school students. J Addictive Diseases. May 11:1-8.

Veliz P, Epstein-Ngo Q, Zdroik J, Boyd CJ, McCabe SE. (2016) Substance Use Among Sexual Minority Collegiate Athletes: A National Study. Substance Use & Misuse, 51(4).

Epstein-Ngo Q, McCabe SE, Veliz P, Stoddard S, Austic E, Boyd CJ. (2016) Diversion of ADHD Stimulants and Peer Victimization Among Adolescents. Journal of Pediatric Psychiatry, 41(7).

Veliz PT, Boyd CJ, McCabe SE. (2016). Substance Use among Adolescent Sexual Minority Athletes: A Secondary Analysis of the Youth Risk Behavior Survey. Addictive Behavior Reports, 4. 10.1016/j.abrep.2016.06.001.

McCabe SE, West BT, Veliz P, McCabe SE, Stoddard S, Boyd CJ. (2016). Trends in medical and nonmedical use of prescription opioids among US adolescents: 1976-2015. Pediatrics; 139: e2016-e2387.

Lori JR, Munro-Kramer M, Mululi, E, Musonda G, Boyd, CJ. (2016). Developing a Community Driven Sustainable Model of Maternity Waiting Homes for Rural Zambia. Journal of Midwifery, 41, 89–95.

Boyd CJ, Veliz PT, McCabe SE. 2015. Adolescents' use of medical marijuana: A secondary analysis of Monitoring the Future data. Journal of Adolescent Health. 57(2):241-4. doi: 10.1016/j.jadohealth.2015.04.008. PubMed PMID: 26206447; PubMed Central PMCID: PMC4514911.

Boyd CJ, Austic E, Epstein-Ngo Q, Veliz PT, McCabe SE. 2015. A prospective study of adolescents' nonmedical use of anxiolytic and sleep medication. Psychology of Addictive Behaviors. 2015 Mar (1):184-91. doi: 10.1037/adb0000026. Epub 2014 Nov 24. PubMed PMID: 25419966; PubMed Central PMCID: PMC4388758