Carol George, MSA, BSN, RN, CRNO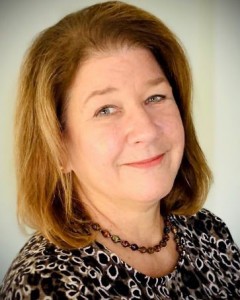 Adjunct Clinical Instructor
Undergraduate Studies Program
University of Michigan School of Nursing
400 North Ingalls Building
Ann Arbor, MI 48109-5482
Telephone: (734) 763-9198
Interests
Ophthalmology
Quality Improvement
Evidence-based practice
Carol George is the Clinical Nursing Director of the Kellogg Eye Center Operating Rooms, Post Anesthesia Care Unit and Pre-operative Clinic. George is involved with the management of ophthalmic surgical patient across the Michigan Medicine Operating Rooms. She promotes patient-family centered care and has worked on multiple process improvement projects. George has been an active member representing Nursing Michigan Medicine/KEC at the World Association of Eye Hospitals.
Affiliations / Service
Member, Midwest Nursing Research Society, 1987-present
Member, Vice President, and President (various times), National Certifying Board for Ophthalmic Registered Nurses (NCBORN) 2009-2016
Association of Perioperative Nurses (AORN)
American Society of Perianesthesia Nurses (ASPAN)
Notable Awards / Honors
Leadership Award, Institute of Professional Nursing, 2015
Education
MSA, Central Michigan University, Mount Pleasant, MI, 2015
BSN, Michigan State University, East Lansing, MI, 2008
ADN, Lansing Community College, Lansing, MI, 1979
Publication Highlights
Churches MR, Merkel S, Robbins S, George C. (2017) Procedural pain reduction and comfort for patients undergoing ophthalmic surgery. ASORN, 42(1):28-32.